LOTEO: Lottery on Secured Blockchain
It's on blockchain guys. Yea, LOTTERY ON BLOCKCHAIN and LOTEO made that happen. Now am going to tell you why it is better compared to other gambling platforms. Two things made them stand out;
Transparency
Trust
Lottery has been with us for a very long time, and it dated back to the 2nd century. Lottery is popular in Europe and America and despite the popularity and some government still, put a restriction or monopolize it. Denying some people of participating within their jurisdiction or beyond bothers.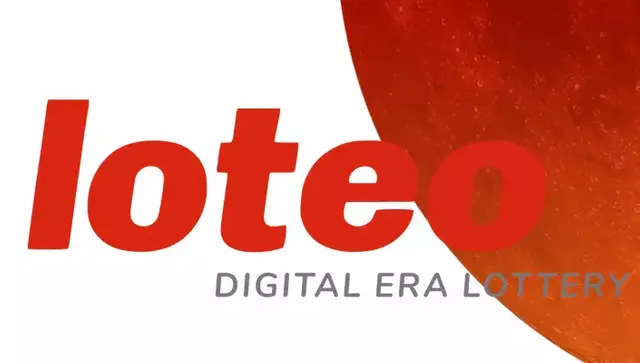 However, with LOTEO, this restriction is going to be no more, and they added TRUST and TRANSPARENCY to it.
Trust has always been a problem with people participating in Lotto. Having a successful Lotto, trust is an essential part. Customers have been assured that drawing is done Transparently, and the randomization is fair. Centralized Lotteries hasn't been lucky with these two-essential parts of lottery, and this is why LATEO has come with a decentralized lottery platform.
LOTEO is just your typical lottery, but this time, it is automated on a blockchain, and it is executed via a smart contract where the chances of winning are higher compared to the conventional system.
So, let's delve into why LATEO is better.
What is LOTEO
All transactions on LATEO are transparent typical, and it can be verified publicly on the smart contract using GitHub, and this can be done all the time.
The drawing process is automated as it is not governed by a private individual or by the government. Other digital lottery platforms are too complicated and offer poor user experience. LATEO plans to bring a lottery platform that is user friendly with blockchain technology. The global lottery market is worth approximately $8billion, and LATEO plan to get about 0.1% of this market in a year, and this will be achieved with a strong marketing plan and ambassadorial campaigns.
How it Works
Anyone that wants to join or participate in the lottery can do so either using ETH or FIAT currency. After the ticket is purchased using ETH for the weekly lottery (daily lottery will be out later), the ETH address used for the purchase is registered as a participant on the blockchain. The weekly lottery draw will be executed via the smart contract and uses a Certified Random Generated Number. The pool will be executed using another smart contract, and this consist of only lottery tickets, and this is based on the Ethereum addresses of the entrees. These draws produce a winner. When a winner is selected, the smart contract sends the prize automatically to the address of the winner. All this can be viewed publicly on GitHub or Etherscan.
Winnings are split in the following ways;
75% for the winner
20% for LATEO owners
4% for affiliates
1% given to a charity chosen by the LATEO community.
Token
The LOTES is a security token, and it will only be sold in private funding. No public sale will be held. These tokens will be locked for 15 months. After-sales, the token will be listed on exchange for trading