Here are top-tier Decentralized & Centralized Exchanges that let you trade Cryptocurrencies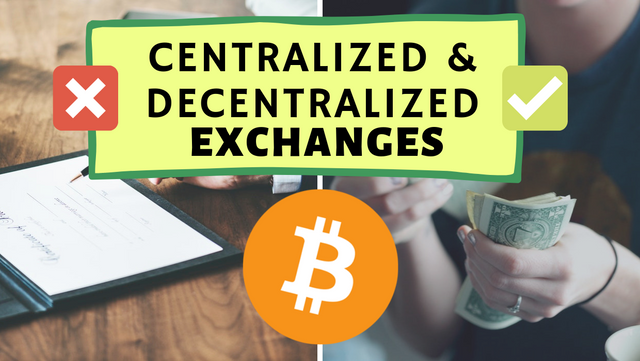 There are only a handful of Exchanges that I would personally recommend!
The reason to that is that I get really skeptical when it comes to choosing & dealing with Exchanges, especially centralized ones. It's extremely important for you to pick the right Exchange and I would like to also point out that you should never put all yours eggs in one nest - This essentially means, you should be using multiple Exchanges and never depend on only 1–2 Exchanges to trade on
Please be Responsible, if not were going to have to deal with a second catastrophic event similar to the Mt. Gox ordeal.
I would use a combination of both a centralized and decentralized exchange! Support decentralized ones because it seems like all the volume is found on centralized ones, plus let's not forget the Decentralized spirit that Cryptocurrencies like Bitcoin were meant to provide us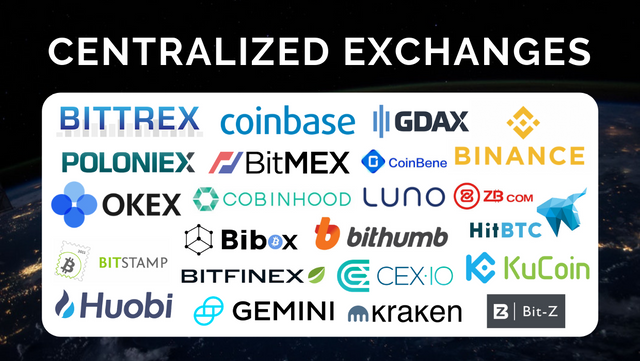 Centralized
Binance - The exchange that managed to ''wow'' the world and continues to make headlines. To many, Binance is the world's most popular Cryptocurrency Exchange, simply because it managed to become of the most active marketplaces in such a short period of time
Coinbase - Unlike a majority of exchanges, Coinbase may very well be the most regulated brokerage firm. Those who value decentralization may not like this, but those who value security should consider using Coinbase. The exchange manages to secure licenses and are at the frontier of regulation, able to provide investors some sort of insurance in the event of a security breach
Bittrex - Another good exchange, because I've personally been using it for several years. It's a known & trusted exchange, making it one of the best international marketplace for digital currency trading. If you're looking for good liquidity, Bittrex is the to-go platform because it offers support for a wide variety of Altcoins
I recommend you to consider using these Exchanges: Poloniex, Huobi & Kucoin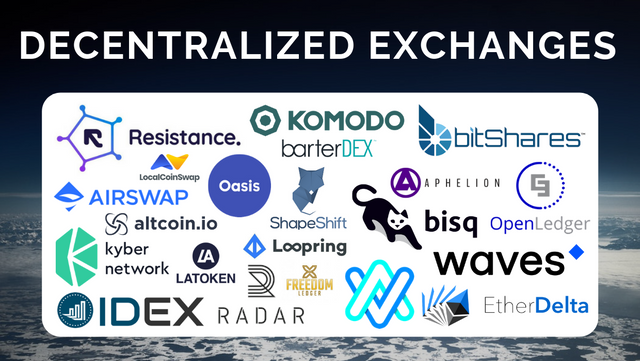 Decentralized
IDEX - A decentralized that manages to retain it's No.1 position as the most popular DEX due to the trading activity and adequate liquidity. However, there are some red flags that were raised as IDEX has recently restricted regional US traders (New York) from using it's platform - Not much of a decentralized Exchange anymore!
Resistance - By far the most anticipated project of 2019, why because there is plenty of hype surrounding real community backed DEXs that emphasize on privacy & self-governance. ResDex will feature atomic swaps and a centralized Fiat gateway - at the convenience of traders. The project was meant to tackle problems of traditional decentralized exchanges by providing a more secure, faster and privacy-centric marketplace designed for traders
Bitshares - Been a fan of Bitshares since it went live, because it's a DEX that functions smoothly! It's easy to setup an account, and anyone should be able to begin trading on the platform. Bitshares marketplace manages to attract traders thus there is decent liquidity for certain Altcoin pairs. Whilst I'm not a big fan of the user-interface it seems much better to their main competitors (Bitshares & OpenLedger)
---
Support these DEXs because we can't have enough open-source Exchanges in the Cryptospace. However, though all of them lack liquidity, so please show them some love:
KomodoDex, Waves, EtherDelta, Bitshares, Shapeshift and Kyber Network