STEEM Game: Predict TOP Volume Coin on Bittrex by 10th Februrary 2017 and Win SBD!
Since i post crypto news every 24h i have decided to make a game where everybody can win parts of the pot.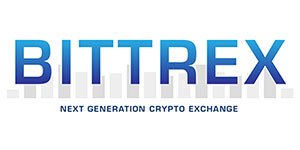 You have to predict which coin will have top Volume on Bittrex by Friday, 10 Februrary 2017, 16.00 UTC+1.
Here is yesterdays top Bittrex Volumes: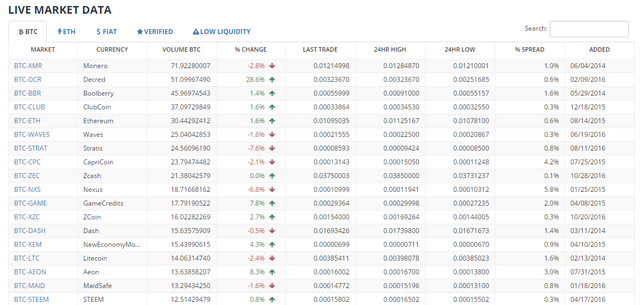 Top is XMR, DCR, BBR
Here is yesterdays top Poloniex Volumes (on BTC pair!):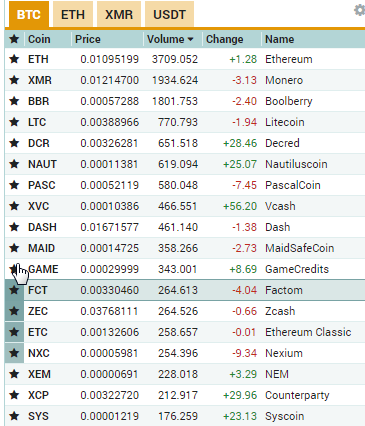 Top is ETH, XMR, BBR.
As you can see top is similar yet has differences.
Today Bittrex and Poloniex: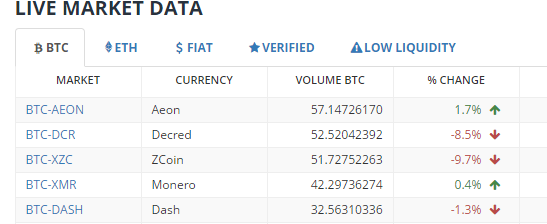 Here is latest news/tips (decide what they may mean yourself):
Watch for newly added coins to Bittrex or ICOs there, they get high volumes.
LTC may have SegWit added.
Consensys might be releasing token on ETH.
DASH hit its All TIme High currently.
BBRs devs doesnt seem active and community may notice that soon.
XZC will soon have GPU miner.
PASC added pooled mining.
How to play:
People with less than 10 000 SP - upvote (100%), resteem and reply
People with 10 000 SP+ upvote (100%), reply
People with 16 000 SP+ upvote, reply
One reply with coin name per user.
Betting period is around 72h from launch of the post.
When betting is over i will announce "No more bets" in reply below.
Prizes and Distribution
In the comment please choose coin with biggest volume by the Friday, 10 Februrary 2017, 16.00 UTC+1..
All SBD from this post will be shared equally between winners.
If there is no winners half of the pot goes for the pool of next game.
---
This game is sponsored by @blocktrades