CREATING A DECENTRALIZED ELECTRICAL WORLD WITH ELONCITY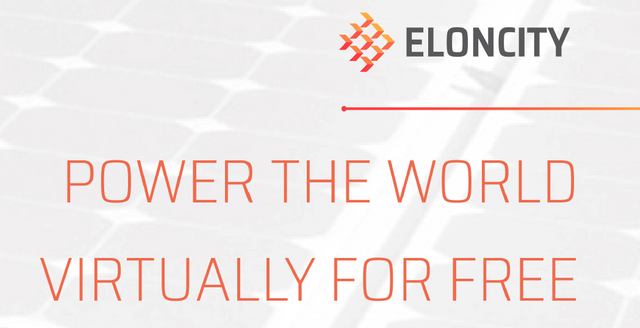 Electrical power is one of the major important amenities needed by everyone for optimum survival in this current generation. Everything we is powered by electrical energy. Some years ago, the need for electricity was very low and hence the demand for it was very low as well. The situation changed for us as we entered into the industrial world. We needed electricity for virtually everything we do- waking up from bed, getting food to eat, talking with people, having fun, for attainment of optimum health, transportation and so much more. All these are some of the factors that make the demand for electrical energy go high.
Now, we need to become aware of the fact that, the higher the demand, the higher the need to create or generate a sustainable and constant supply. This further comes along with many problems. These problems are mainly associated with safety, affordability, sustainability and security amongst others. The major reason for these problems is also due to the fact that everybody relies on centralized supply of electricity. We all rely on the central or national grid for our electrical need and so these problems constantly become issues for discussion. The pressure for the high demands sometimes make the centralized grid supplier to rely on other environmentally unfriendly methods of energy production. Some of the problems arising from this are threatened natural ecosystem, faulty machines (due to work overload), adaptability for future use and an ever increasing cost of services.
So what does this mean? This gives the signal that we need a new redeemer. But what kind of redeemer do we want? Of course we need the redeemer that can provide a safer source of electrical energy, very sustainable, reliable, secure, and more importantly, very affordable. There come the ELONCITY Initiative. ELONCITY is a platform that seeks to make awesome innovations in the electrical energy sector.
LET US TALK MORE ABOUT ELONCITY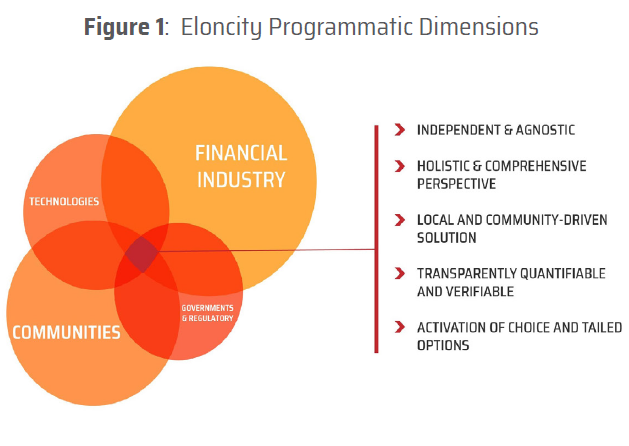 ELONCITY is a multifaceted solution that employs decentralized renewable energy resources to eradicate barriers to attain safe, healthy, vibrant and equitable energy future (source: https://eloncity.io/download/whitepaper-20180717update.pdf). The platform seeks to create a decentralized source of energy that will be safe, convenient and profitable to all. Eloncity shall opiate on four basic pillars:
A decentralized renewable energy architecture- At this stage, there shall be a blockchain technology platform to help create the ledger for recording transactions, and a Crypto Utility Token called the Eloncity Token (ECT) that shall be used for incentivizing the system. Additionally, a Battery Energy Storage System (BESS) shall be established for storing the harvested electrical energy, and a locally based renewable energy generation sites to help boost the community production of electrical energy.

An implementation warrant that shall ensure the continuous functioning of the project.

The platform shall also solicit for funds (revolving loans) to raise private capitals so as to empower the establishment a wide-scale adoption of the great initiative (decentralized renewable energy). In view of this, there shall be collaboration with governments agencies and other key partners.

One important milestone will be the establishment of a regulatory framework. This shall be established to protect the energy consumer and also support the economy.
You can get more info about the four pillars and their unique modalities of operations here (whitepaper: https://eloncity.io/download/whitepaper-20180717update.pdf or website: http://www.eloncity.io/). The Eloncity initiative shall target places where the utilization of fossil and nuclear sources of energy are at peak. Areas where there are problems with sources of electricity shall also be taken into consideration.

ROADMAP
The roadmap for execution shall be in three major phases. The first stage which has already been set in motion, has already resulted in the buildup of the pioneering technology of the platform.

The second phase shall also help in the establishment of partnerships and collaborations with various agencies - schools, governments, research institutions and others.

The third and last phase shall be where the focus of the project will be to enhance mass adoption of the initiative globally. Get more info about how all these milestones shall be established here: http://www.eloncity.io/ and whitepaper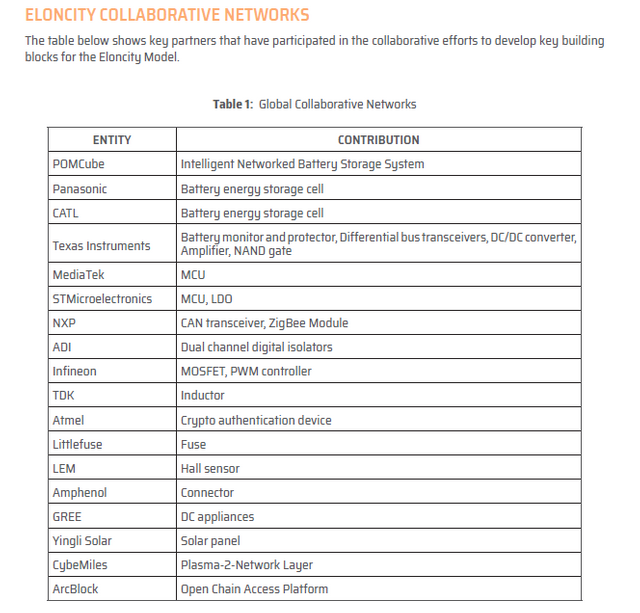 Participation in this project is a great contribution towards a new revolution. Think of the reduction in dangerous gas emissions, the safety it comes along with, financial benefits (reduced cost of electricity along with the incentivizing using cryptocurrencies), reliability since you do not need to rely on any central grid for your electricity, and many other benefits.
Unique identification link: https://eloncity.io/?utm_source=Content&utm_medium=Bounty&utm_campaign=B000498
Krypital Bounty Group: https://t.me/KrypitalBounty
Eloncity Group: https://t.me/Eloncity
Krypital News: https://t.me/KrypitalNews