U-CHAIN – A MODEL OF THE NEW GREAT BLOCKCHAIN TECHNOLOGY IN THE FUTURE
Nowadays, all areas of life are shared through electronic media. In particular, the industrial revolution 4.0 has erased the boundaries between nations, connecting the global economy to a huge chunk of development. Moreover, this development is widely spreading and there are no signs of stopping.
In order to survive in a competitive world for development, we have to share values and self-reliance to assert ourselves. Many companies around the world are also developing this way. There is no connection, and no difference, they cannot exist in this modern environment.
In recent years, the shared economy has become a trend and has attracted many start-ups. The names like Grab, Uber, Airbnb ... have marked deep in the user. Currently, this type of economy continues to be assessed as having great growth potential.
Today, I would like to introduce you to a unique project that meets the needs of connecting with the global economy, sharing the common values and needs of the human race, and differentiated with projects that have developed ideas. This is the U-chain - a decentralized network blockchain technology brings many benefits to the user.
1. What is U-chain?

As I mentioned above, U-chain is a new platform that build a structure of many kind of blockchain technology, so that, this system can solve a lot of problems in the modern shared economy.
So, what is the shared economy? And what are its problems?
Shared economy is an economic environment that every value can be shared to many parties. All of them can invest, make profit and share the branch… The core meaning of "shared economy" is to bring a complex problem of a company (corporation) divided equally to millions of people, that is, your responsibility is not much but the profit you collect is very large according to scale advantage.
In this way every boss of the shared economic model will raise funds from many organizations, businesses and individuals in society, the number of people "giving you a loan without having to pay interest" to actually Current business can be thousands of people, millions of people, tens of millions of people in the country and in the world.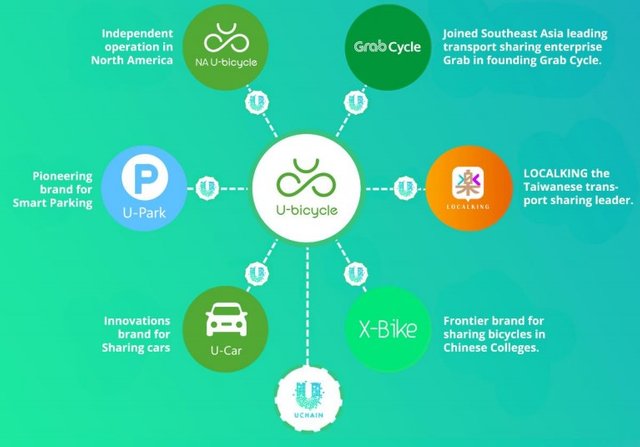 Economy is the essential result of globalization. Of course, although many benefits it brings to the world economy, it also gives the economy a lot of problems, such as: trust, cost, customer experiences and data storages… You can search for the detail of issues in whitepaper or internet.
I refer to mention about the resolutions that U-chain help to solve these problems.
2. How can U-chain resolve these problems of the shared economy?
• Cut the cost
Because U-chain is developed based on blockchain technology, the transaction cost is minimized to the lowest. According to the U-chain team, if the economy is integrated into the blockchain technology, the cost will be reduced by 20%. That's a very impressive number. All transactions will be made through UCN - tokens issued by U-chain. Then, with blockchain technology + smart contract, transactions will be made with extremely low risk and extremely low cost.
• Credit card
U-chain will give users the "credit passport". With this special type of passport, you can make transactions on fast-paced, unencrypted, economic services without collateral. Service providers and users will have identity authentication, thus increasing security while using the service.
• Data security
U-chain's data system will record all the information of both the service provider and the user. Such information can be identities, account numbers, transactions, reviews, etc. Storage through a hierarchical peer-to-peer network cannot be altered. This data can only be changed when the user authorizes U-chain with valid keys. Storing information over a peer-to-peer network also ensures secure data. If there is a bug at one node, the data is not leaking because other nodes are still safe.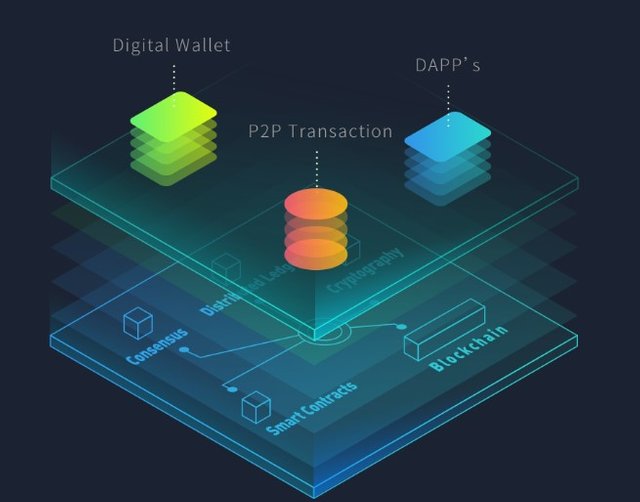 If in the current shared economy, users pay a third party commission (bank, electronic wallet ...), then U-chain will change everything. In the U-chain 2.0-based economy, all users and service providers are connected. All transactions in the system will be done via UCN with blockchain. In addition, U-chain also serves as a development platform. Application vendors can develop their own digital platform based on U-chain's built-in platform. UCN can be used as the basis of these future development projects.
3. Who are behind U-chain?
Human always play an important role in a project. Whatever the idea of the project, the market potential is good enough, and the team is not good, the project also difficult to succeed.
Ian Yu (Founder & CEO): He is also the co-founder of Dianping.com - a billionaire worth of startups in China, the Founder and CEO of U-bicycle, a company in the field of shared economy. He received the International Double Entrepreneurship Award from New Waves and Entrepreneur China "CEO of the year".

Grace Min (Co-founder): Currently, He is CEO of U-bicycle in North America, and founder of Oval Town Properties and SG International Travel LTD.

Will Zhou (CTO): He was Senior Engineer - Telenav (2009-2012); Chief Technology Officer - Dianping (2012 -2014); Technical Director - eBay (2014-2015); Technical Partner - HiCTO (2015 -2016) - CTO - U-Bike (2016-now) - Technical Management and Development of the overall system architecture. The positions of Will Zhou's work show that he is completely worthy of being a potential CTO for a project.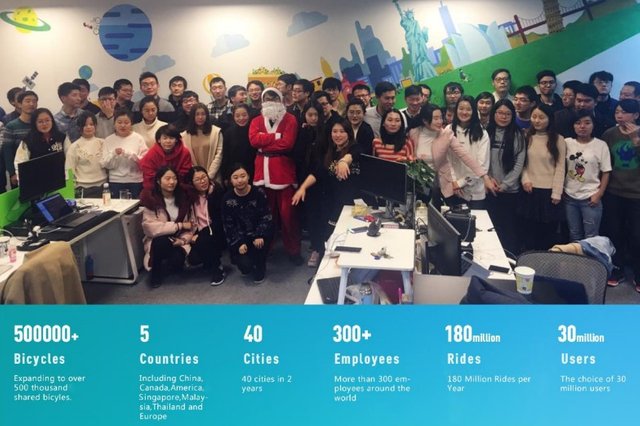 4. Evaluation and Conclusion
• Strength
Firstly, the market share is very potential and will grow in the coming years. The industrial revolution of the 4.0 is spreading, simple payment is developing, certainly, the economy will share more favorable conditions. By addressing the shortcomings of the shared economy, and as a leading project in this field, there will be opportunities for breakthroughs.
Secondly, U-chain has a dev team and quality partners. The names, the achievements they bring show their ability, enthusiasm. And U-chain is likely to be the next success of these people. In addition, U-chain's partners have big names.
Thirdly, U-chain is not a pie. Unlike other projects, U-chain has a solid foundation for integration and integration. If you study carefully, you will find that most dev team projects come from another company in the economics of sharing: U-bicycle. I do not say in the above that now tell you not to be scattered information. Thus, after running successfully, U-chain will definitely have the product integrated.
Finally, U-chain is a blockchain platform. If U-chain is successful, it will be the model for many sharing projects, similar to ETH, ADA, EOS ... You have seen its long-term potential.

• Risk assessment
At risk, of course there are: scam, dropping ICO, the project does not come true. However, with this dev team, I think that this ability is relatively low. A problem that I think should be more concerned about the tax. As you all know, these companies are operating in different countries, so they have to pay tax. If integrated blockchain payments, whether the tax will be checked and calculated how, countries banned people using crypto as a means of payment? This is a question that needs to be addressed by the U-chain team.
In my opinion, U-chain is one of the potential projects for long-term investment.
For More Information, Please Visit Links Below
-Whitepaper: https://uchain.world/css/img/pdf/uchain-whitepaper-dbe5656d6c.pdf
-UChain GitHub: https://github.com/UChainNetwork/Uchain-Master
AUTHOR
Bitcointalk Username: Le Thi Hong Ngan
Bitcointalk URL: https://bitcointalk.org/index.php?action=profile;u=1320823