StakeNet (XSN) - Promising "Trustless, Hardware Wallet Staking" For Lightning Compatible Coins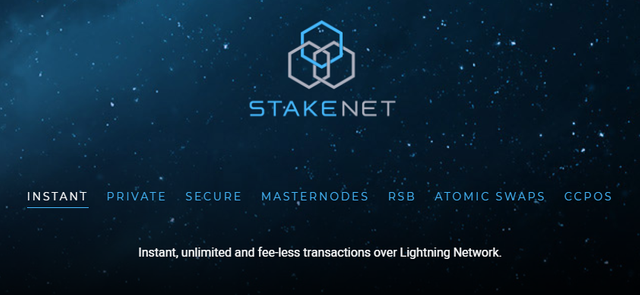 Ever wanted to buy into a coin, at least partially due to its return on investment from staking, only to learn that you can only stake said coin from a fundamentally insecure hardware wallet on your own PC? Or perhaps you've held a coin that you could have received some staking rewards for, but you were unwilling to give up the 2FA and limited counterparty assistance that comes from holding on-exchange?
StakeNet, a brand new project, is looking to solve both of those issues. The main ideas is TPOS, or "trust-less proof of stake". As you may recall, Steem is a DPOS, or delegated proof of stake, network. However, you still have to engage in some degree of trust with whomever it is you delegate to.
StakeNet's idea is to create the technological capability for "merchants", or service providers, to stake users coins without using them. This means one can lock up coins in cold storage of some type, without forgoing the benefits of staking the coin in question.
Finally, with what XSN is calling "CCPOS", or "cross chain proof of stake", XSN intends to provide cross-chain swaps across all future lightning network-compatible currencies that also boast both instant and fee-less transactions. That's quite an amazing laundry-list of features, so if they pull it off, sky could be the limit. Of course, such grandiose claims are also rife with potential for disappointment.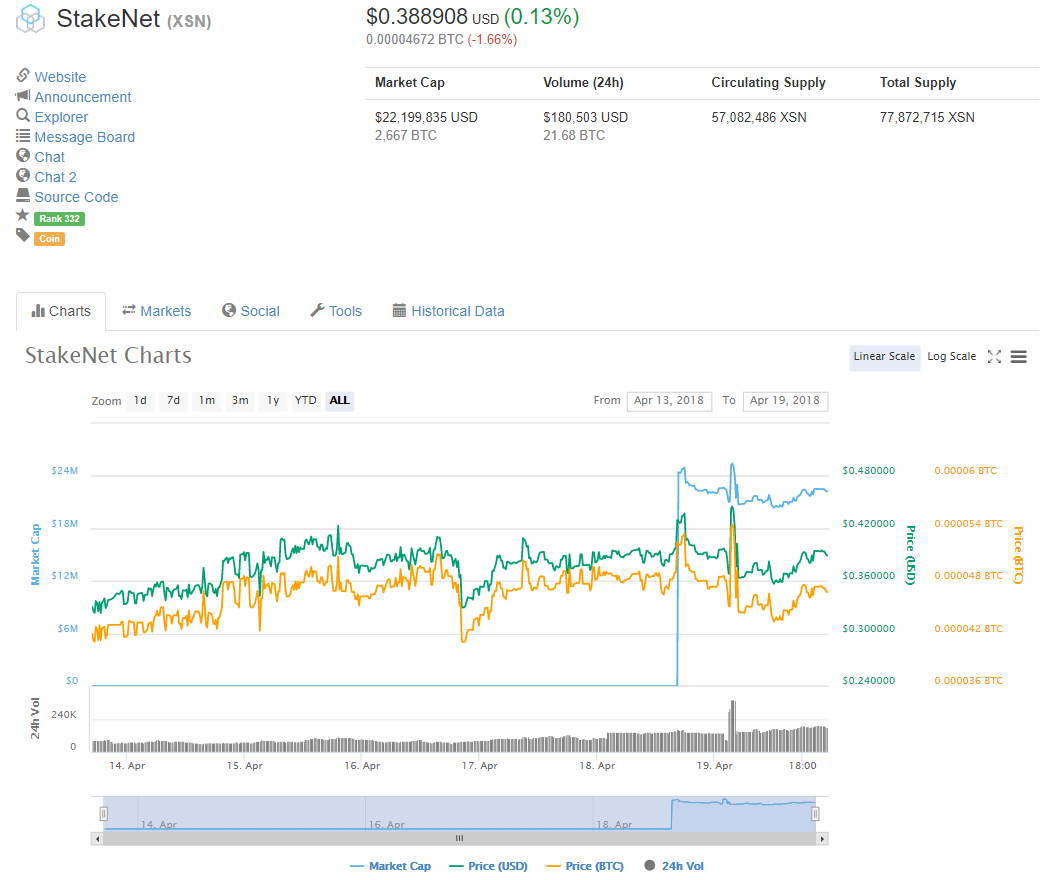 This is a brand new listing on CoinMarketCap, so keep in mind anything could happen with price. If it acts like a great many other new projects, it may dump hard until it finds a stable floor. Don't trade what you don't know!
Try SteemEngine and get rewarded for every follow or vote!
See my explanation of SteemEngine here.
Post via Busy.org for added exposure and upvotes from Busy!
See how to get extra votes from Busy.org here.

See my explanation of SmartSteem here.
Try SteemFollower today and get rewarded for every vote!
See my explanation of SteemFollower here.

Join us at the Minnow Support Project! (click me)
We also have a Radio Station! (click me)
...and a 10,000+ active user Discord Chat Server! (click me)
Join the Steemit Poker League! (@spl)
World's Largest Cyptocurrency Freeroll Poker Site, open only to Steemians!
Sources: Google, XSNCoin, Discord, Reddit, Bittrex
Copyright: SmartSteem, PALNet, SPL, XSNCoin.io