Did You Know You're Part of a Financial War?
As a participant in the cryptocurrency revolution, you are a financial warrior. You may not realize it. You may even end up as a casualty, bruised and beaten, licking your wounds as you exit stage left (metaphorically speaking, that is). But please, make no mistake, you are right in the middle of the fight. Cryptocurrency projects like STEEM and BitShares are weapons of financial warfare and by simply reading, sharing, and voting on posts like this, you are using them.
Some of us are veterans already. We've spent days on bitcointalk in 2013 discussing what the future war would look like and how it would be fought. We've mentally prepared for what we're seeing now.
I've read books like Currency Wars: The Making of the Next Global Crisis and The Death of Money: The Coming Collapse of the International Monetary System, both written by James Rickards who says "Bitcoin and other cryptocurrencies can also be money" while also calling it the second biggest bubble in history and a utility token for criminals. He's been talking about the manipulations like painting the tape for a while.
I think, in part, he's right. I also think he is deeply wrong.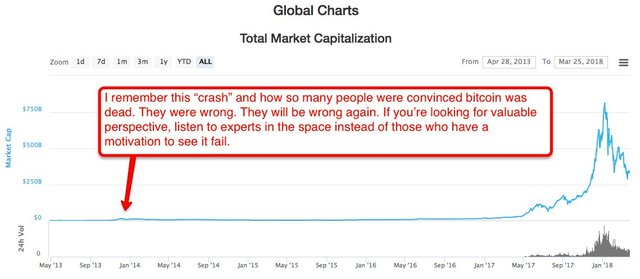 The latest piece along these lines I've read comes from Super Crypto on Medium, first published on February 1st and updated ever since:
4th Dimension: Bitcoin-Manipulation-Cartel — Price-Suppression is their Goal
Why do they do this?
It's all about Dollar Hegemony and money control. Bankers and governments have recognized that Bitcoin and Crypto in general is a threat to their existence. What do powers do when they see anything as a threat or enemy? You got it, they try to destroy the enemy (by all means).
I think Super Crypto makes a lot of great points in their post about the very real reality of market cartel action that extends beyond "normal" market manipulation. I think we need to act like adults and face this reality.
I also think the $1,000 bitcoin price call at the end of the article is a bit ridiculous (see Edit below). FUD (fear, uncertainty, and doubt) is something we all have to be careful of as those who are not controlled by fear (because they literally print money out of nothing) are able to control those who respond to fear in predictable ways. Those who are uncertain and doubtful are lacking in information and experiential knowledge.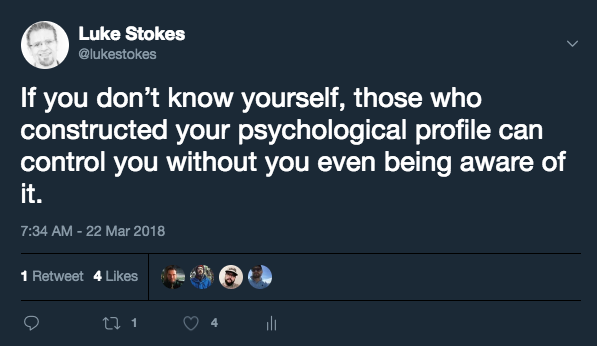 That said, they are also not wrong about the war we are in and the cartel-like market action we are seeing.
Do you have an hour and 45 minutes to invest in understanding how the global financial system works? Do yourself a favor and watch this lecture from G. Edward Griffin:
Until people understand what's going on and take up the power for themselves, we will always be enslaved by those who control our perceptions of value.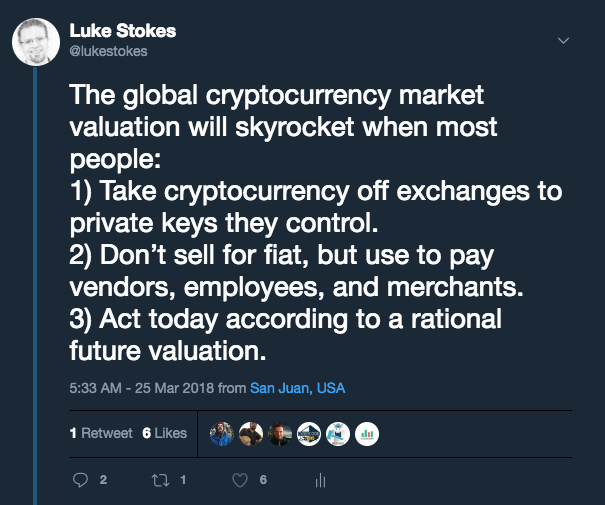 Nation state governments, multi-national corporations, and cartel central banks will work hard to fight these new weapons of financial war, even as they work to build their own.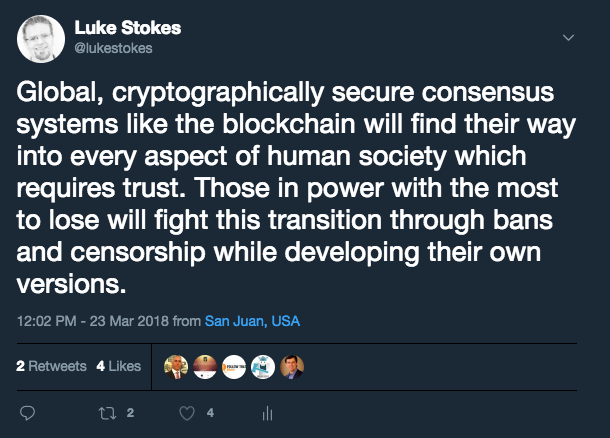 10 months ago I posted The Big Question: Should You Sell or Hold During a Market Correction. In my opinion, the advice there still applies today, even with cartel actors in the markets.
But... They Just Keep Slapping Down the Price!
That's true.
What are we going to do about it? As Super Crypto mentioned, we buy the deep dips. Not only that, we start to use some of their tools against them by shorting the USD using BitShares and bitUSD. I've blogged about this many times before:
(If you don't have a BitShares account yet, use my referral link.)
During the rallies, we can decrease the purchasing power of their fiat money by betting against it.
We can also continue increasing our holdings by promoting STEEM and the tools it powers like Steemit and DTube. Remember, STEEM is more valuable that Steemit, but the tools we build on STEEM are also really important for this war because the main tools are propaganda via controlled media outlets. They work to control what you and I consider "viral" and use it to spread their messages of fear, uncertainty, and doubt.
Instead of just sharing their thoughts, we can add our own (which is why I'm writing this post). Imagine if every SCUD missile launch (FUD piece) had 10 Patriot SAMs to take them down (rebuttal pieces written on Steemit and videos published on DTube)? This struggle is very real and the analogy to war is unfortunately too close for comfort. Many people have died over who gets to control the value of money.
This is why videos like this on the nature of financial value itself are so important:
Until we understand what money and value is, we will always be controlled by those who do.
Get educated. Get more involved. Steemit is the killer app for cryptocurrency mass-adoption, and if you're reading this, you're already a part of it. Spread the word. Help your friends and family get educated. Share my videos from http://understandingblockchainfreedom.com/ or any others you find useful.
We are in a battle for freedom.
For the first time, we have the tools to win.
All we have to conquer is our fear.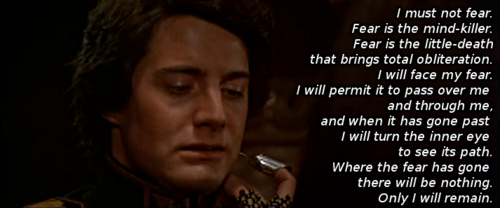 (Source)
To understand the present and the future, we have to experience the past. This series I'm doing on bitcoin tweets from 2013 can help. Check it out.
---
Edit: I just noticed this Tweet from the author of the cartel post I referenced: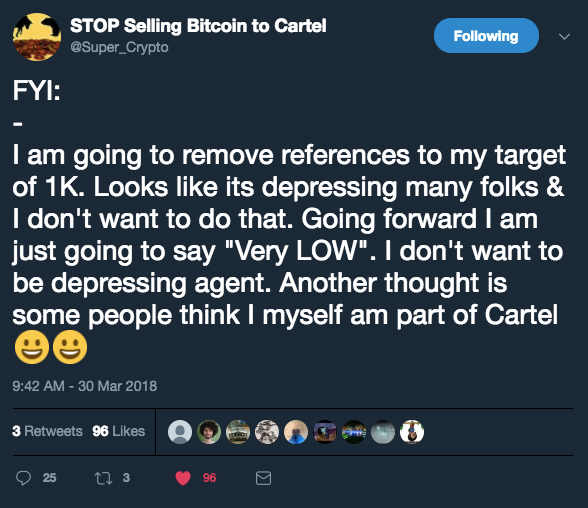 The post has been edited and references my Tweet: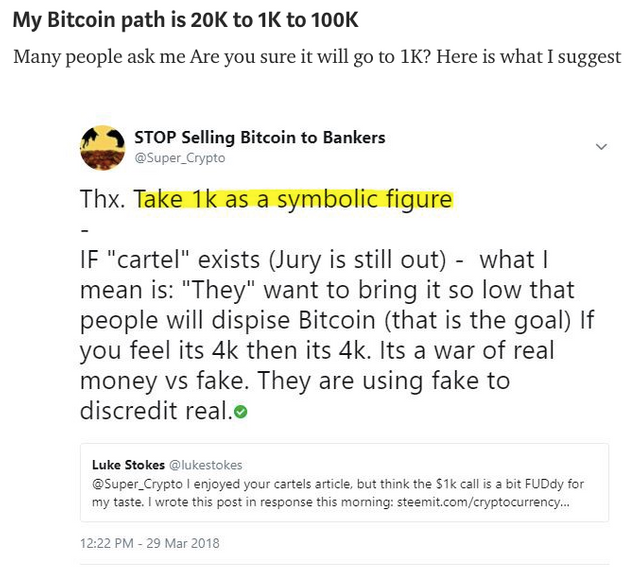 This demonstrates the point of my post rather well. We have the power to control the narratives around us. When we see something that looks suspiciously like FUD, call it out respectfully. Together, our voices matter. STEEM on.
---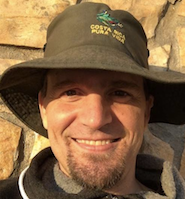 Luke Stokes is a father, husband, programmer, STEEM witness, and voluntaryist who wants to help create a world we all want to live in. Visit UnderstandingBlockchainFreedom.com







I'm a Witness! Please vote for @lukestokes.mhth