BUDDY THE BEST DEVELOPER AUTOMATION PLATFORM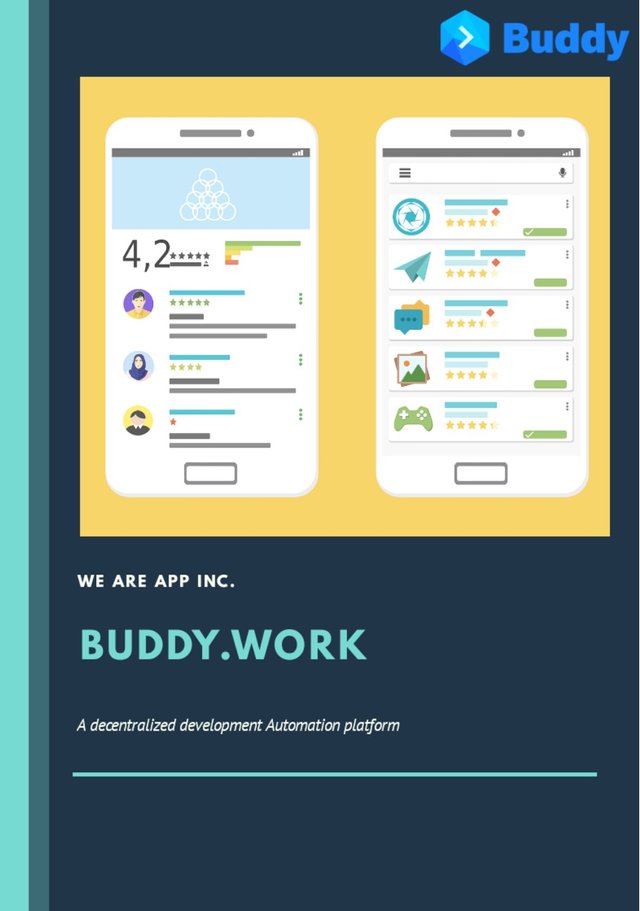 INTRODUCTION
Most individuals, private companies and government owned companies use the internet for their daily activities and it is obvious that most of the software platforms that are flooded currently within blockchain internet services and other frequently used types of internet software apps are faced with problems within their applications. Individuals prefer using Apps, just as every business owner would want his goods or value added products to be marketed using a good, convenient,ever ready and easy to access online app. This apps are mostly used by companies to advertise their products and keep their users informed on any new information.
Most private sectors and government owned companies execute bulk activities every day, and all take hours to complete.
To get quick and absolute results, heavy outstanding investments are put in place and made by this companies in order to build a long lasting developments, creativity, infrastructure and above all trust. Therefore due to the complex nature of their enterprise, absolute maintenance is needed to keep the company forward and at its competitive apex.
Yet the interest of all online customers and investors are in shipping and easy access and not in the higgledy piggledy and boring stories of how the company is being kept in place and maintained.
Another challenge is parallelism. Most companies would want to run multiple task simultaneously in order to facilitate delivery, and meet up with time, thereby building a lot of pipelines having so many ongoing actions at the same time. We know that this implies that intensive effort planning and configuring should be put in place at all time. This is another
pressure on the infrastructure, as it requires proper isolation.
So many barriers and challenges like Mentality and culture,Legacy and infrastructure,App complexity,Integration of tools,Neglecting test automation,No DevOps plan,Lack of training, Too many tools,Difficult Scaling and many more to mention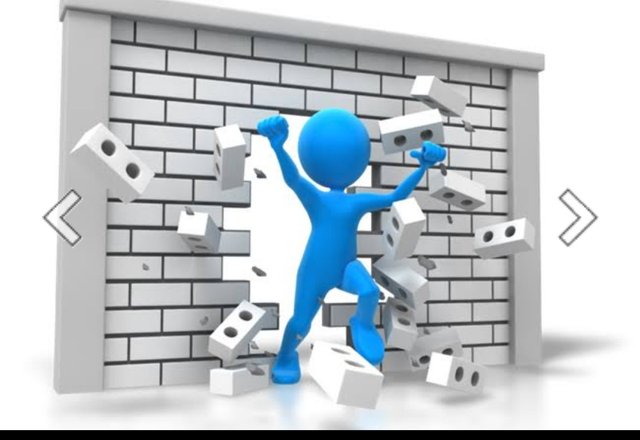 are being experienced by the application automation companies.
i hereby present to you Buddy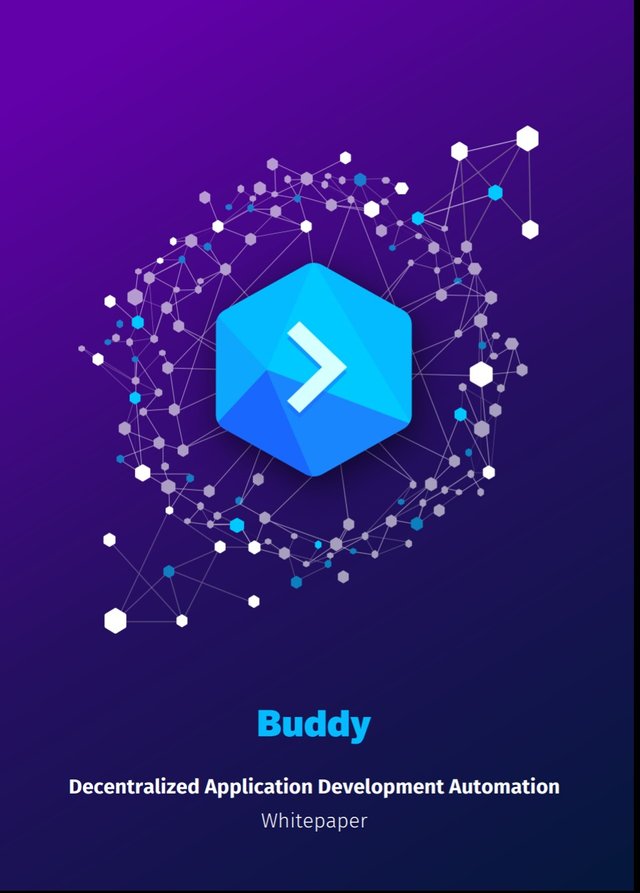 Buddy is a blockchain application development and deployment platform. Buddy optimizes and streamlines the development and collaboration aspects of building applications on the blockchain!
Buddy offers its users - developers, a clear advantage. The benefits can be more difficult to grasp for non-developers, but it is actually fairly simple.
Buddy is a platform of tools that takes care of the time-consuming and redundant parts of developing. The parts that have to be done, but that every developer dreads.
An outline of Buddy vision
The value derived from development automation applies to all IT organizations. To unleash mass DevOps adoption, a solution must have:
• A culture-shifting approach – using flexibility and excellence to
support cross-teams to reach their mission goals and maintain high-
level performance.
• An open model that can serve as a framework for skilled app
developers to provide quality add-ons for differing stacks of
development automation.
• Auto-scaling features - providing awareness of what can be
offloaded to a public network with respect to the company's
intellectual property and policies.
The DevOps Marketplace
There are over 80 carefully crafted Buddy automation actions that help users develop and deploy software. The pipelines arrangement of this actions make building, testing and deploying ,just a matter of a few clicks—even
when it comes to complex applications & multi-cloud workflows. The platform is also open to a third party developers who can deliver their own actions within the Buddyecosystem and use them in their own development automation pipelines.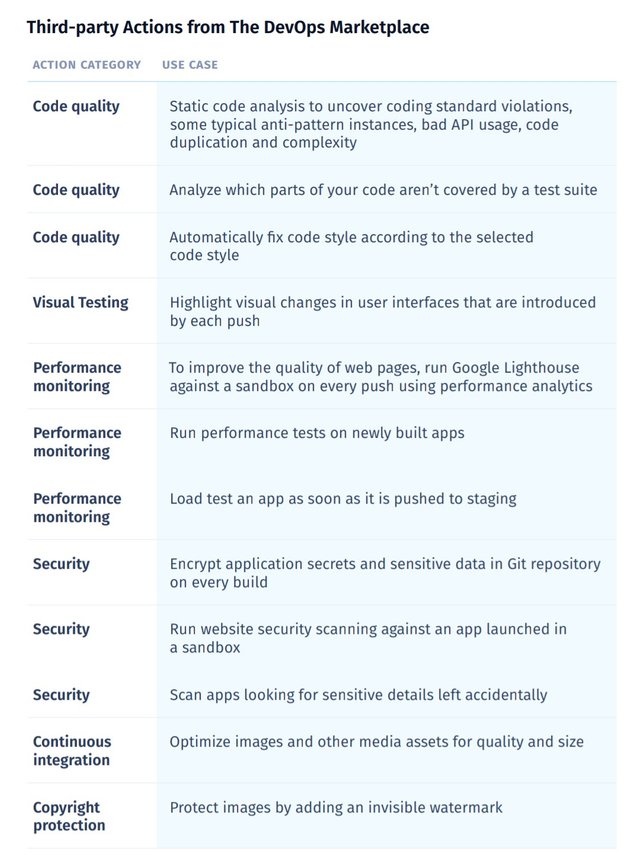 BuddyAdvantages And Tokens
Buddy creates a peer to peer exchange platform just like bitcoin,
Buddy tokens can be used by every individual,companies and even web developers to market a premium scripts on the DevOps marketplace.
Most private sectors and government owned companies execute bulk activities every day, and all take hours to complete. It takes intensive creativity and hardwork which is often stressful in order to plan the work of automation programs, to speed up the development requires several tests at the same time. Buddy makes everything easy and simple through the following outstanding measures
• A blistering product that successfully solves real-life problems of a $110B market, including such respected brands as Inc. Magazine, Docplanner and CGI.
• Partnerships with Google, GitHub, Docker, Microsoft and Amazon by participating in the Google Cloud Launcher, GitHub Marketplace, Docker Store, Azure and (soon) Amazon Web Services Marketplace respectively.
Buddy also participates in every possible Crypto, Blockchain and blogging forums, making serious contracts.
• The self-hosted Enterprise version of the platform ready to be used as the foundation for the decentralized application development automation.
• All the prototypes made by the team of developers , Buddy is in the public domain.
• Closely-bonded team of 16 working together for years – most of them partners and shareholders – proven to deliver high quality solutions for challenging problems.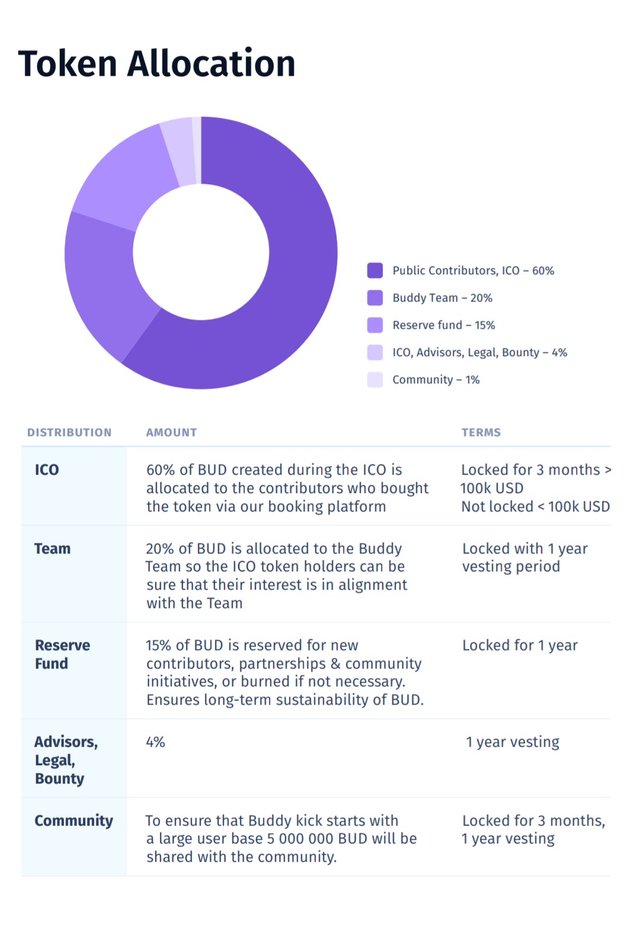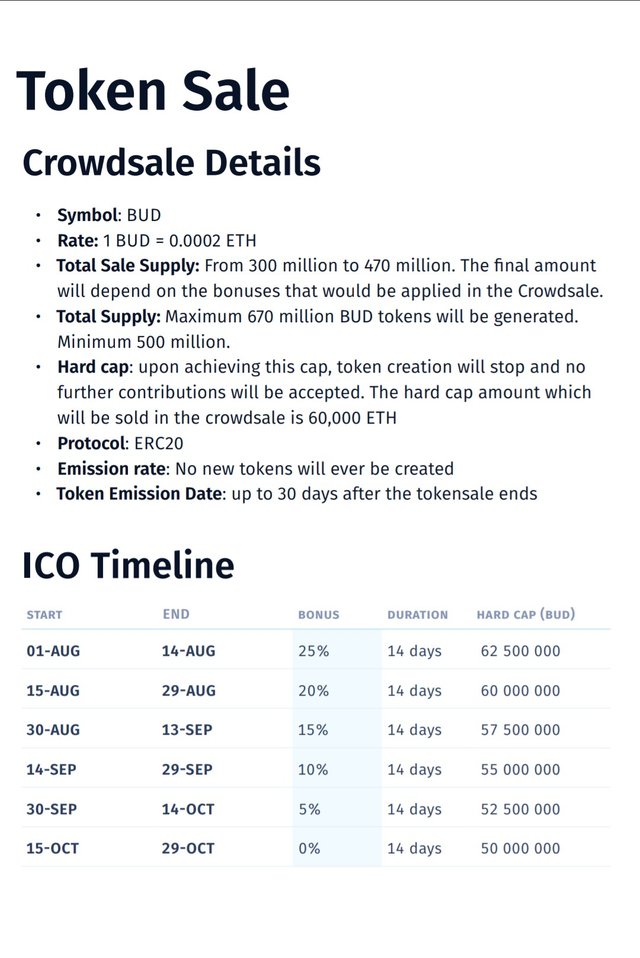 Conclusion
Buddy is here with a development process which developers can use to focus on creative cha"enges rather than waste time repetitive tasks.
BUD is a utility token based on Ethereum (ERC20).The token is remarkably proficient, creating powerful positive feedback
loops that can disturb the whole market.It unites developers, experts and users, both SMB and enterprise, in their goal to ship applications safer, faster and of better quality.
We can clearly see that the developers problems have been constructively and creatively brought down by team Buddy thereby increading their interest on the blockchain paltform.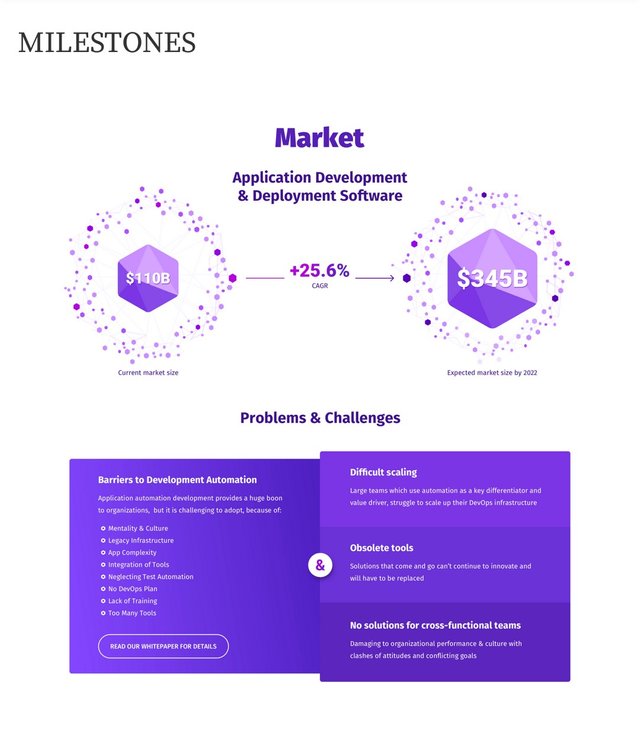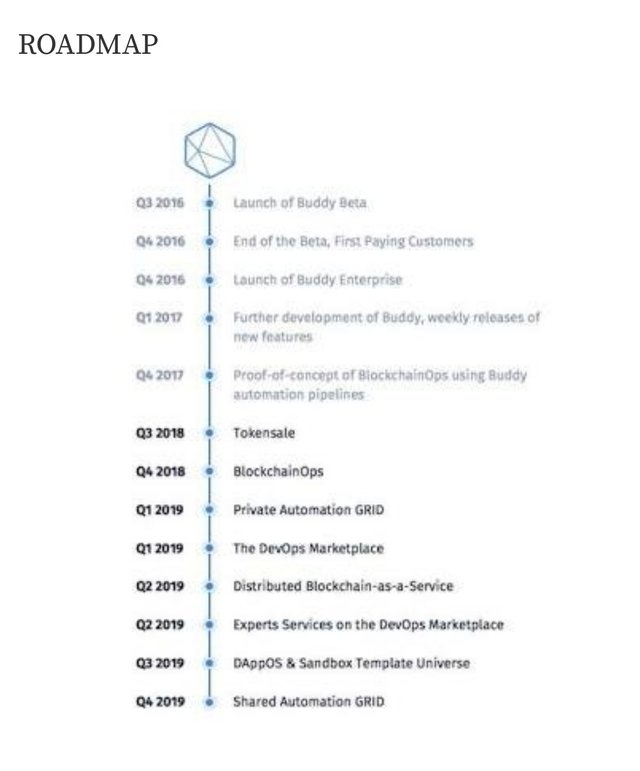 Meet the Team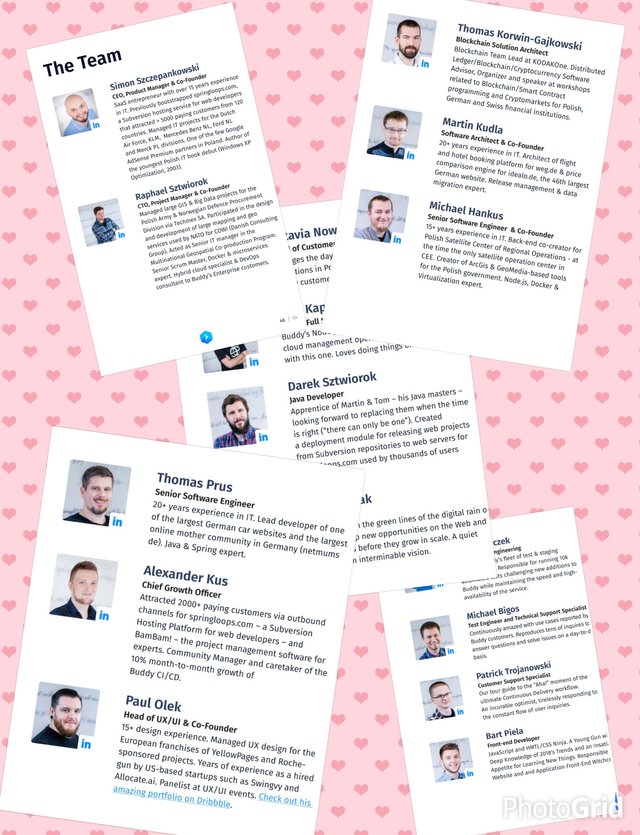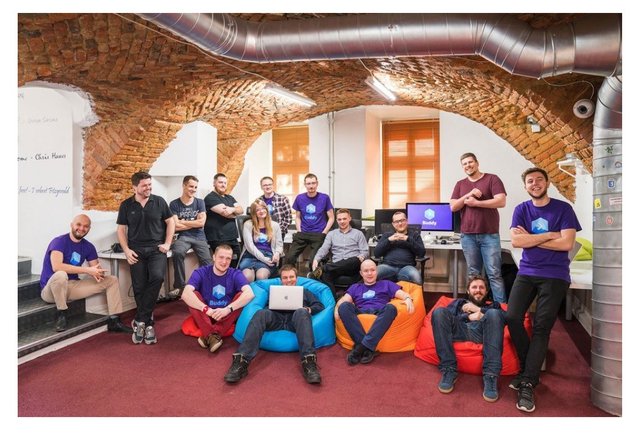 For more information visit
Buddy Website
Buddy whitepaper
Buddy one pager
Buddy token sale
Buddy youtube
Buddy bitcointalk
Buddy facebook
Buddy telegram
Buddy linkedin
Buddy twitter
BuddyGithub
Link to my tweet on twitter.
https://twitter.com/Homebobo6/status/1024368137993695233?s=19
This is my entry for the @originalworks sponsored writing contest
Buddy2018