CAN YOU AFFORD TO MISS THIS?
Which cryptocurrency is good to invest in?
In the last months the popularity of cryptocurrencies grew eksponentially, which we can see by the growth in the total capitalization of all cryptocurrencies: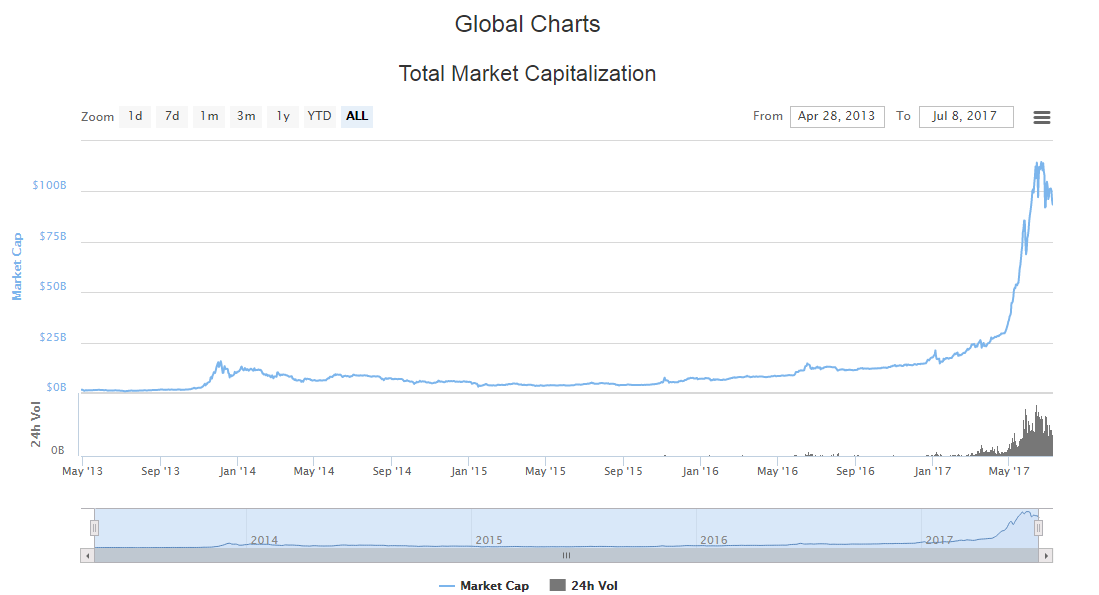 If you have invested your money in crypto 5-6 months ago, there's a very big chance that you have made profits 10 times bigger than your invested amount.
But the problem with the 95% of cryptocurrencies is that they are very very volatile. This means that today you can make a profit of 50% and tomorrow you can make a loss of 80%. So the key here is to find those currencies, that have a solid background, which will help them to grow on the long run, for many years and not just for some months.
One of these currencies is for sure XAURUM!

This is the first cryptocurrency backed by real, physical gold. Xaurum is unique because it has a growing gold base. This means that after every investment in Xaurum, there's more gold backing each and every Xaurum token.
For more info about this coin click here!
or just write your question in the comments. I will be more than happy to help you!
Here is also a video which can help you understand what Xaurum is!
Have a nice day! :-)
Nena