PIRL. A community built crypto. By people for people. NO ICO. NO PREMINE. Open Source Philosophy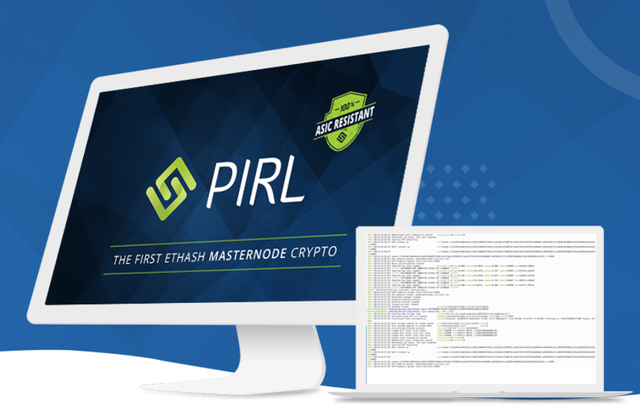 What is Pirl ?
 Pirl is the first Ethash based Masternode Crypto,  inspired by the Ethereum project. Pirl is ASIC resistant, built on an  entirely new chain, and harnesses the power of Smart Contracts. The goal  of Pirl is to facilitate transactions between buyers and sellers  securely through an entirely automated process. Pirl is community based and has an open source  philosophy. Pirl places a strong focus on community involvement in  deciding its future roadmap. Masternode feature, once deployed, will be  an enabler to achieve this objective; Also in the works is a  decentralized marketplace platform where users can buy and sell their  goods and services in a secure and automated environment. Everyone can contribute to make PIRL better! PIRL will remain forever Proof of work (PoW)! 
                                                                       What Pirl is NOT
 Pirl is NOT a Token 
  Pirl is NOT an ICO 
  Pirl is NOT Eth 
                                                                           Pirl Features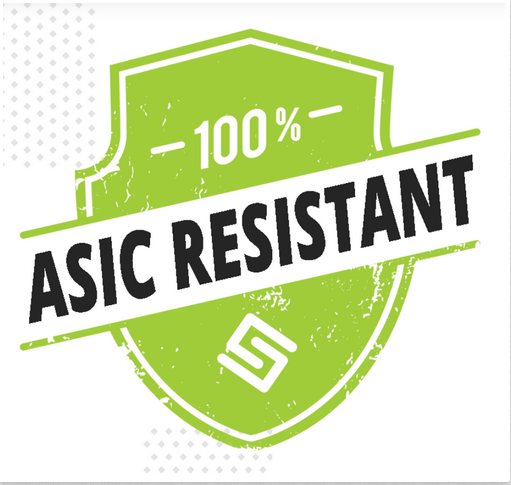 Algorithm : Dagger
Time between block : 13 sec
Total block reward : 12 PIRL
Miner reward : 10 PIRL / block
Masternode & dev : 2 PIRL / block
(dev fee will be used for promotion and future development)
Network ID : 3125659152
rpc port : 6588
Node : https://github.com/pirl/pirl
Linux bin : http://release.pirl.io/latest.tar.gz
Docker image : pirl/pirl-node

                                                          Masternodes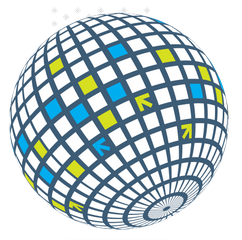 A masternode is a primary node in the PIRL network. A masternode for  PIRL not only relays transactions, but will be a part of decentralized  apps (dApps), which the development team is currently working on. Hosting a masternode will generate additional PIRL for its owner. The  yield will vary due to the current count of masternodes on the network  and the amount of time the masternodes stays online daily. Anybody can run a masternode!  The current pre-requisites are:    
 20.000 PIRL as collateral
 Static public IP address
 These pre-reqs could change when the community voting system is finished  and implemented. After the voting system is implemented, the number of  PIRL needed as collateral to run a masternode will be decided by the  community. The voting mechanism is intended to be added to the  blockchain by the community so that anyone with at least 1 PIRL can  vote. 
                                                               Masternode video demo
                                                                                   Oystr
 Oystr is a decentralised marketplace platform built on top of Pirl,  Oystr enables users to buy, sell and donate their goods, skills or  services in a safe and secure manner using smart contracts.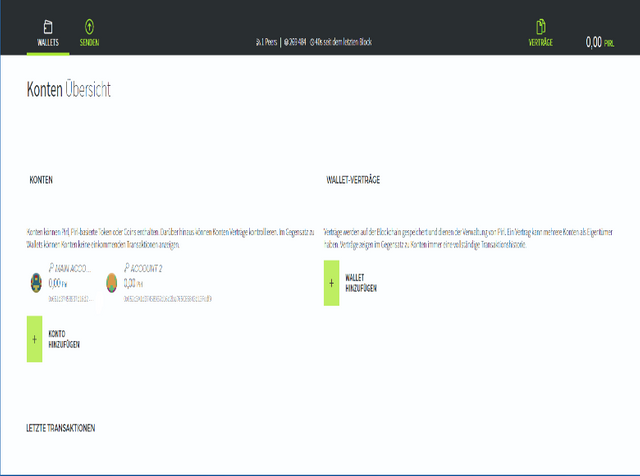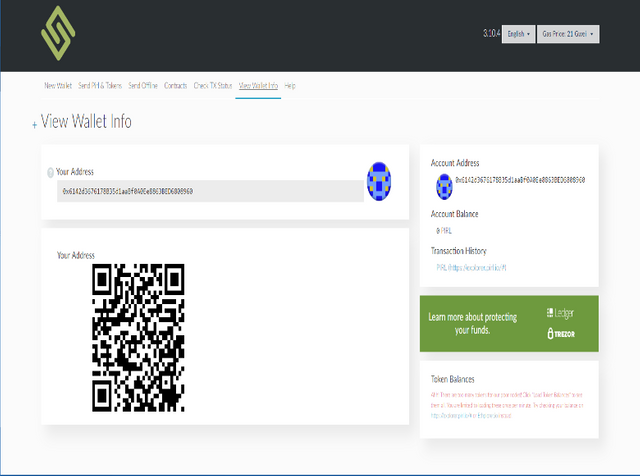 ROADMAP
                                                     Pirl initial development roadmap for 2017. 
Branding - complited 100%
Plan and document the Pirl brand for future development allowing for easy onboarding of future staff and consistant design. 
Create Linux wallet (Oystr) - complited 100%
Create a functional CLI & GUI Wallet and Pirl Platform for Linux. 
Create mining pool - complited 100%
Create mining pools and network statistics dashboard ready for launch day mining 
Pirl block explorer - complited 100%
Create placeholder block explorer with basic functionality while development is done on bespoke explorer. 
Create Windows/Mac wallet (Oystr) - complited 70%
Create a functional CLI & GUI Wallet and Pirl Platform for Windows & Mac. 
Exchange listings - complited 25%
Get Pirl listed on multiple exchanges to satisfy high demand and generate value. 
Masternodes - complited 50%
Create Masternode functionality for Pirl making pirl the first Eth based coin to have masternodes. 
Bespoke block explorer - Diver - complited 70%
Create a bespoke block explorer to dive into the pirl chain quickly and efficently with a modern user experience. 
Marketplace/Classifieds/Smart Contracts 
Create fully featured decentralised marketplace platform to enable sale/purchase of goods and services. 
Mobile wallets
Create mobile releases of Oystr wallet & marketplace functionality 
External payment solutions
Allow purchase of Pirl directly in fiat using a number of payment methods and solutions allowin access to everyday users. 
Users will define further roadmap
As a community built coin further  development beyond the initial roadmap will be defined and structured by  the community using pirl's unuiqe voting functonality. 
                                                                                  Wallets
                                                                               Social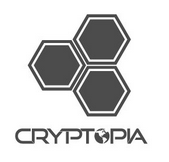 https://www.cryptopia.co.nz/Exchange/?market=PIRL_BTC

                                                  https://stocks.exchange/trade/PIRL/BTC
                                                                           Meet the Team
 PIRL team is composed of developers and community managers from different reaches of the world.