GoByte.Network Strong community, Masternodes, FAST SECURE ANONYMOUS Asic Resistant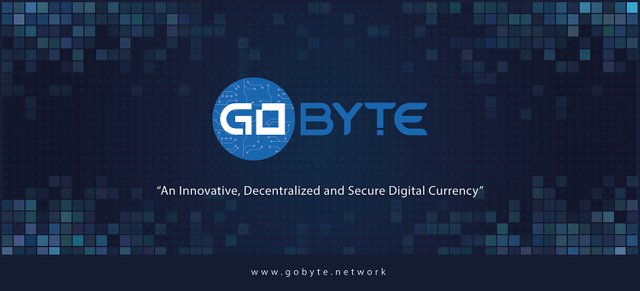 GoByte (GBX) is an innovative  cryptocurrency. A form of digital currency secured by cryptography and  issued through a decentralized and advanced mining market. Based on  Dash, it's an enhanced and further developed version, featuring the  masternode technology with 50% Reward, near-instant and secure payments  as well as anonymous transactions. GoByte has great potential for rapid  growth and expansion. Based on a total Proof of Work and Masternode  system, it is accesible to everyone, it ensures a fair and stable return  of investment for the Graphic Processing Units (GPUs) miners and the  Masternode holders.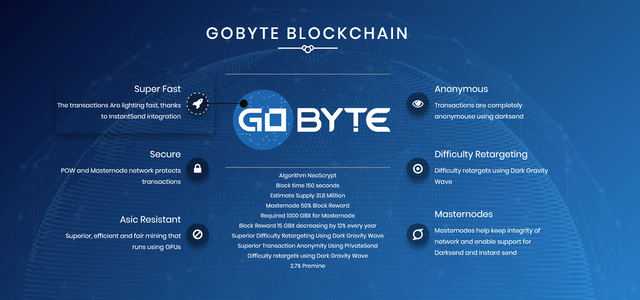 Algorithm NeoScrypt 
Block time 150 seconds 
Estimate Supply 31.8 Milllion 
Masternode 50% Block Reward 
Required 1000 GBX for Masternode 
Block Reward 15 GBX decreasing by 12% every year 
Superior Difficulty Retargeting Using Dark Gravity Wave 
Superior Transaction Anonymity Using PrivateSend 
Difficulty retargets using Dark Gravity Wave 
2.7% Premine
POW AND MASTERNODE REWARD
Block Reward 15 GBX decreasing by 12% every year and Masternode 50% Reward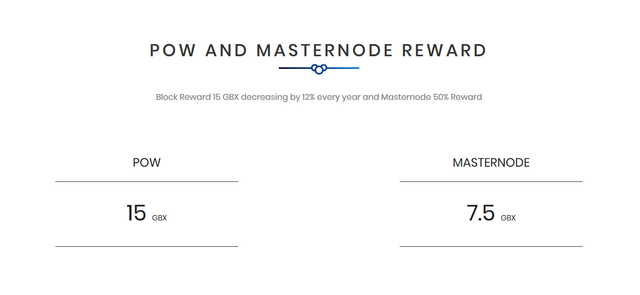 Links
Exchanges 
To all my followers , join to strong GoByte community,  developers are very active  and masternode rewards is very juicy ) price is  the price grows every day, dont miss this train !

If you like the post please upvote resteem and follow @niceviewsua , thank you !