Monthly income from Burst Mining (August)
Income from mining in August
Below you can see all my transactions in august: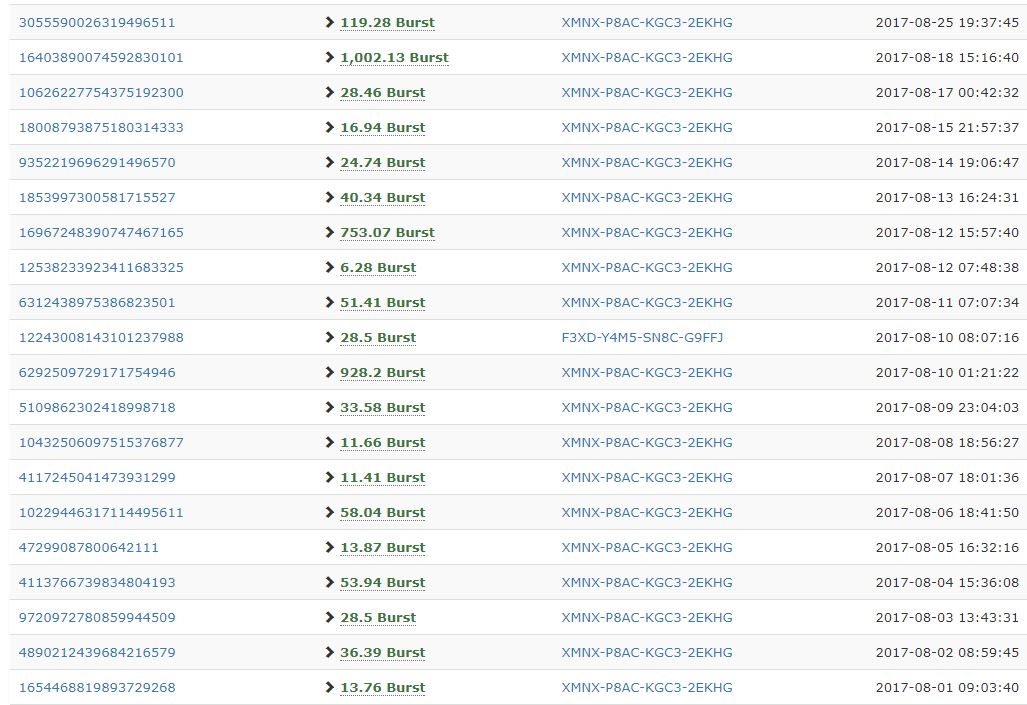 I managed to mine 3 blocks which made the total amount to become pretty high compared to the storage I'm mining with.
So if we remove the 28.5 burst from the 10th (was from mining in July) and also add 114 which I haven't been paid yet the total comes to 3346 burst.
With the current price that's an income of 31$ for this month.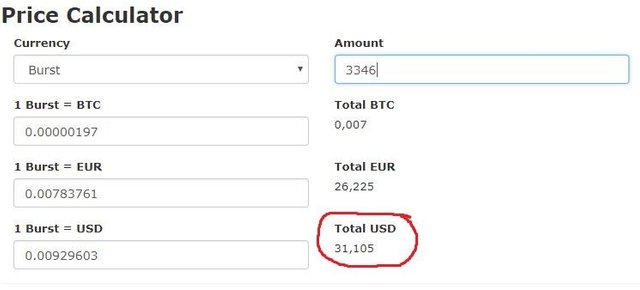 My current plot size is 8.1 TB and the pool I'm in is burstpool.net.
Stay tuned!
NovaSwe