Tykn -- An Incorruptible and Resilient Identity System on the Blockchain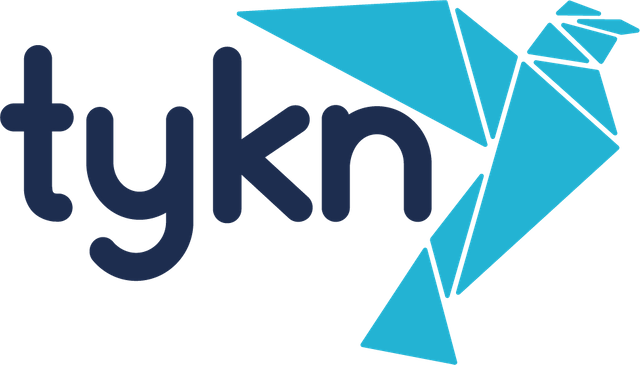 Introduction.
The disruptive force that is blockchain technology has slowly cut across several industries in such a short period of time. This is because solutions powered by blockchain technology and cryptocurrencies not only allow for the rapid and efficient transfer of value and information alone, it also permits the sovereignty to manage and control this information online, which of course, is a reflection of who we are.
It's not just the internet alone. Basically, the world works on the precision and exactness of information and identity. Without identity and natural/artificial verification systems in place to confirm it, the world would be without order because anyone could be anyone. This is why it is important that information about people should be intact, immutable and easily accessible.
Let's focus on identity first. The world still relies on ancient methods and practices that have not only proven to be ineffective in the present time but also consumes a lot of time and resources to see them through. The bureaucracies involved in paperwork identification bedevils the speed and effectiveness of advanced systems in the world today.
Paper-based identification systems lead to costly paper trails, fraud and low interoperability of vital records and in very serious cases, the total in-existence of human identity. Did you know that currently there are over 230 million children around the world that are unaccounted for? These people have no birth certificates or any legal proof of identification. thus making them almost 'invisible'.
In Africa alone, over 41% of the total population do not have access to a proof of legal identity or any certification at all. Unknown to many of them, it could be worse; without any form of identification, these people are often denied access to indigenous governmental allocations and basic social and health services, etc. For kids, it puts them at risk and makes them vulnerable to inhumane treatments such as child labour, child trafficking, and sexual exploitation.
For humans with identities, however, it may seem that paper-based documentation as proof of identity may not be exactly ideal for a lot of reasons. This is because paper-based documents are not resilient to man-made and natural disasters. In countries where hurricanes are frequent, there have been cases of lost documents and certifications that end up costing thousands of dollars to retrieve or prove their validity, all of which states the need for real-time synchronization of human identity and data online. And what better place to start other than the blockchain?


Meet Tykn: The Future of Resilient Identity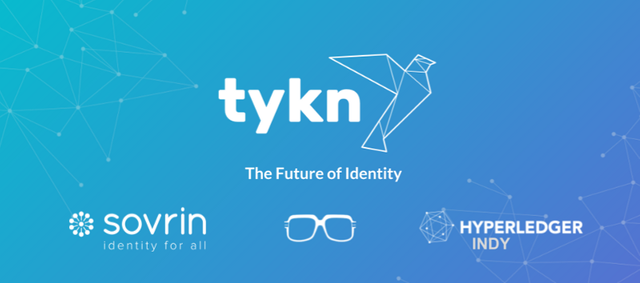 img. src.
Tykn brings trust, privacy, and interoperability of data and information to a digitized world. It will be able to do this by providing instant verification of documents, certification and identity to human birth by putting it out there on the blockchain forever. It is a tool that also combats forgery and the falsification of legitimacies globally.
Tykn aims to utilise the revolutionary technology of the blockchain to make identity more secure and sovereign. They believe that a person or an organisation has the right to their own digital identity and they should have the absolute ownership of it; they should be able to decide who gets to use what information of theirs. Also, as a primary focus, Tykn wants people to be able to use their identity anywhere around the world without having to rely on physical proofs.Src/
The company was co-founded in November 2016 by three professional businessmen Toufic "Tey" El Rjula, Khalid Maliki, and Abdullah Almoaiqel, and it is headquartered in the European Union.


How Tykn Works
Tykn intends to solve problems related to identity proofs and documentation in any part of the world by leveraging on 2 blockchain ledgers:
A public-permissioned distributed ledger platform called Hyperledger Indy,

A standard permissionless distributed ledger called the Sovrin Network.
With Tykn, not only can humans instantly verify their identity and qualifications over the internet without having to scan and send paperwork (which might be risky), they can now have direct ownership and full control of where their personal data ends up and who sees it (thanks to the functionality of the Hyperledger Indy).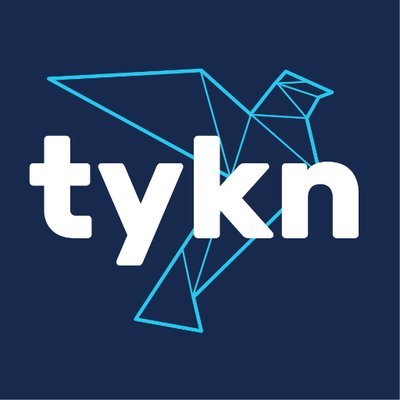 Governments, financial institutions, and NGOs using Tykn's services can now easily issue out birth certificates and legal documents and statements for indigenes/clients almost instantly. Hence, protecting the identity of the people and reducing the number of invisible persons in the world since this information will be accessible from any part of the globe.
Since the data will be stored on the blockchain and legitimate entries will be confirmed over a distributed network of computers around the world, Information is safe from manipulation and is readily accessible to every user whenever they need them.


Intrigued?
You can learn more about this project by simply clicking on the links below to check out the company's website and whitepaper material.
Also, please visit the official links to Tykn's social media handles to be updated with the latest news, events and press releases from the company. Thank you.
Tykn on Social Media