Introducing CoinJanitor -- Recycling lost value in Cryptocurrencies.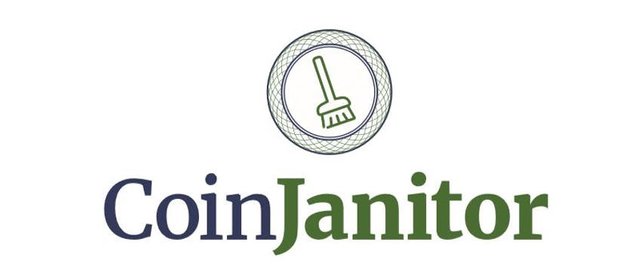 The emergence of blockchain technology has led to the slow but sure adoption of cryptocurrencies and digital assets as a means of value transfer. All over the internet recently, there is a widespread proliferation and dilution of cryptocurrencies almost at almost every instant.
Every day of the week, new projects announce ICOs and pose as the best and most innovative project to ever happen on the blockchain. Even though there are a lot of other similar projects that were launched already, some of these new projects do not offer anything different from what the others are doing, which makes it even less of an innovative idea.
With more than 4,500 cryptocurrencies in circulation, there are bound to be many that are functionally dead. This presents many challenges for cryptocurrency markets, as well as for the users of those currencies. Those users have their money locked in a network that doesn't allow them to transact, or a currency that is not tradeablesrc/
According to statistics from Trustnodes.com, there are over 3000 dead/dying cryptocurrency projects currently out of the 4500+ present, with well over 50% of these projects tokens/coins yet to be listed on exchanges or on any coin-monitoring website. This in itself, presents a lot of work for every cryptocurrency enthusiast or blockchain startup to wade through the noise to earn a place.
As more of these blockchain-related projects die off, more value is being trapped, lost or taken away from the general crypto space and its markets. Thus, making it harder for the mainstream adoption and embrace of cryptocurrencies.
It also makes it harder for more money to come in especially in a bearish market where value depletes by the minute. Like any good investor or venture capitalist, I wouldn't put my money in an emerging industry where it seems there are so many more failures to count than successes. The odds are presently ridiculous, but this is what the open nature of the blockchain allows. There will be several other projects with great visions and wonderful teams that will not survive tomorrow. It begs the question; Who's gonna be left holding a bag of useless tokens?
Evidently, all of these issues will hamper the progress and the growth of the crypto space for a very long time unless there is a solution proffered.


Introducing Coinjanitor

The contemporary coin environment is an "ICO Silly Season". Today, we have a maturing environment and every project is getting on with their objectives, Tidying up a bit is just good business for everyone. - Josef Marc, CEO Publica.
Rather than fight a battle we cannot win (by trying to prevent project proliferation in the very early stage of the blockchain technology), Perhaps taking a whole different approach to achieve the same result would be worth it.
As the name 'Janitor' implies, Coinjanitor is a blockchain company that aims to clean up the crypto space by bringing out the value from dead coins and markets in order to sustain the blockchain industry.
The company is based in Cyprus and was founded by Marc Kenigsberg, a renowned blockchain advocate and influencer since 2012. The team is made up of at least five (5) other individuals and 10 supporters as well.
Marc thought it would be a really great idea if we could restore the value that is lost in failed tokens/coins. This is important because although there are prevalent discussions about the failure of blockchain projects and how one should be smart enough to avoid them, there really aren't set or recognized solutions yet. Well, not until now.
Coinjanitor had a 1-month long ICO from 1st May to 31st May early this year where they raised well over $2.5 million from their JAN token sales. (JAN is the token ticker).
Briefly, let's examine how Coinjanitor work:


How it works.
Pretty simple: Recycle your failed project coins/tokens for a valuable crypto-asset: The JAN token.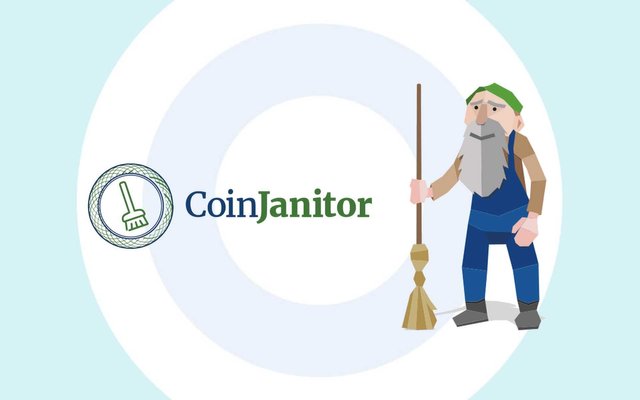 By implementing simple economic principles, value trapped in dead coins can be regained when such token/coin holders sell their assets for the JAN tokens. The assets in question are bought-out completely and burned, while its blockchain will be decommissioned.
This is particularly rewarding and sustainable because it gives such token holders a chance to return to the cryptocurrency market and in return, the Coinjanitor team assumes control of such a blockchain with all of its data and built tools to see what best to make of it.
Also, by buying out failed tokens, Coinjanitor will onboard users who might have otherwise lost faith in cryptocurrencies and will grow a large community of people over time.
---
Concluding, let's recognize some of the benefits of holding the JAN token.
The benefits of holding the JAN ERC20 token as an investor are rewarding as well. With just 50 million JAN tokens for sale and a market cap of about $3 million, it's easy to see that this token was meant to be a scarce commodity. And by that, it should be good value for money.
Contributors to the project and token holders will get rewarded as more value is inputted into the token when people sell off their failed assets. Thus, leading to the imminent demand and price appreciation of the JAN token.
Also, token holders have access to all CoinJanitors data, together with the tools and resources that CoinJanitor will develop from its research and the assets it integrates from dead coin projects. Great communities and networks would also be developed during the course of onboarding users from other blockchain communities, making the Coinjanitor ecosystem a lively and complete place.
---
If this project interests you, do not hesitate to look-up the official links to Coinjanitor's social media handles and materials below. Also, see the explainer video for a TL:DR option. Thank you.
PS: Marc Konigsberg of Coinjanitor will be speaking at the upcoming Decentralized blockchain event organized by the University of Nicosia, which will be held in Athens, Greece by the 14th of November this year.