Answering crypto investor questions: What is driving the demand for PBL tokens?
In the previous post of the "Answering crypto investor questions" series we explored what are PBL and BOOK tokens and what is their function in the Publica ecosystem.
This time we are going to explain the utility of PBL and what will drive a constant demand for PBL tokens.
Currently, there are 18,582,933 PBL tokens in the circulation (totally there are only 33,787,150 PBL) tokens. Token supply is locked, which means that there will be no additional PBL tokens created.
What's the utility of PBL?
Users need PBL tokens to:
• Contribute in Book ICOs hosted on Publica platform.
• Buy books listed in Publica online catalog
• Buy books on Publica's secondary book market
Explaining the use cases
Pebbles and Book ICOs
Ethereum is known for a booming multi-billion ICO market. Publica can be considered as a "small Ethereum" tailored for publishing.
Publica is helping authors to run their own ICOs to crowdfund creation of new books. All contributions that Book ICO supporters will make are paid in PBL tokens aka Pebbles. This means that in order to contribute in a Book ICO, one has to buy PBL tokens first.
Since the idea of the Book ICO is to crowdfund a creation of new books, authors will do their best to make their campaigns a success and will market their Book ICOs not only to their existing readers and followers, but also will spread the word about their upcoming books all over the Internet, thus bringing new users to the platform. With the limited and locked amount of PBL tokens, the more new users will come to the Publica platform, the higher will be a demand for Pebbles.
Another example of how Book ICOs are helping growing demand for PBL tokens is the fact that Publica's platform is the first place where a crowdfunded book will be published. Some authors have a large fan base and being able to get an early access to their favorite author's book is a huge motivation to buy Pebbles and participate in a Book ICOs.
This puts current PBL token holders in a good position since new users will need to go to cryptocurrency exchanges (such as KuCoin, Cryptopia or IDEX) to buy PBLs. Usually, where's a higher demand, there's a higher price.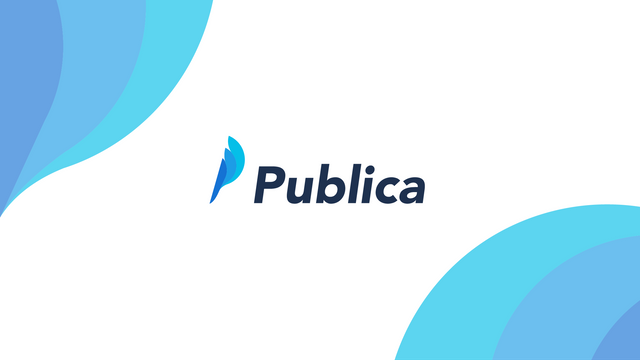 Buying books in Publica online shop
Participating in Book ICOs definitely has a lot of benefits, however, it is not the only way how to get a book on Publica. There are already many books available in Publica's online catalog and PBL holders can buy books instantly using the MetaMask or Publica's app. Naturally, in order to buy a book on Publica you need PBL tokens.
Benefits provided by the blockchain technology and smart contracts makes Publica an attractive place where to list a book, even if the book is already available for sale on other platforms.
Additionally, every book that has successfully passed the Book ICO stage and was crowdfunded and eventually published, is added to Publica's catalog and is available for sale (just with a higher price than during the ICO stage).
All this makes Publica's book catalog grow and the more books are listed in Publica's catalog, the more readers will come to the platform, thus providing a constant and growing demand for PBL tokens.
Check this tutorial to learn how to buy books in Publica's online shop or using Publica app - link.
Secondary market
Publica is disrupting the publishing industry by introducing a secondary sales to ebook market. By turning books into tokens, Publica makes every book an ownable asset that can be given away to another person or even re-sold.
While you can learn more about the benefits of Publica's book secondary market for both, authors and readers here, such opportunity creates another use case for Pebbles since all "second-hand" books will be sold for PBL tokens.
Naturally, the more people are using Publica platform's currency every day, the higher is demand for the token.
---
You can buy PBL tokens on KuCoin, Cryptopia, IDEX.
---
Publica.com is the first publishing platform to use blockchain technology to innovate how books are funded, distributed, bought, and read.
Join our Telegram group or Discord server to chat directly with the team members and Publica community.
And also don't forget to follow us on social media!
Official Telegram Announcement Channel: https://t.me/publicaio
Twitter: https://twitter.com/PublicaIO
Facebook: https://www.facebook.com/OfficialPublica/
Medium: https://medium.com/publicaio
Reddit: https://www.reddit.com/r/publicaio