DS Token for Silver Mining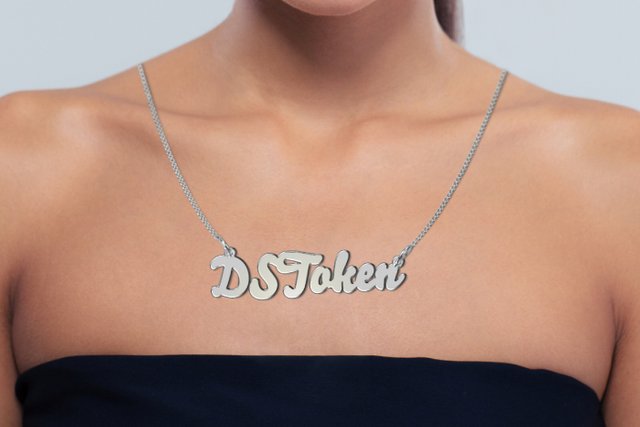 You know the term fools gold? Well, we all get caught with that trap when we are shopping whether it is for jewelry or for clothes or second-hand cars. You are hurt more when you shop for jewelry because it is darn expensive, you always want the real deal.
When I was getting married, some long long time ago :) I was shopping for a diamond ring. When I was walking around the shops, I saw a glass window with De Beers diamonds. I went in there, bought the first thing my fiancee liked. She is not picky and does not like surprises like me, so we picked it together, though I paid for it as you can guess :)
Anyways, it turns out it is a good diamond but the brand was not De Beers, instead, they simply put the rings on De Beers racks. One of the purposes of the DSToken is to make sure that you get the real deal, the authentic jewelry. They will include a QR code or RFID on the jewelry and you will be able to track the expensive accessory to its source up to the mineral it came from. This will also help prevent blood diamonds and any other cheats that are bad for the environment or humans in general. A lot of the times there are tracking mechanisms in place, but with the blockchain technology DST is using, it is way better than even food tracking systems such as HACCP. According to University of Nebraska food science department at https://food.unl.edu/seven-principles-haccp
There are 7 principles of HACCP:
Principle 1 - Conduct a Hazard Analysis. ...
Principle 2 - Identify the Critical Control Points. ...
Principle 3 - Establish Critical Limits. ...
Principle 4- Monitor CCP. ...
Principle 5 - Establish Corrective Action. ...
Principle 6 - Verification. ...
Principle 7 - Recordkeeping. ...
All these principles, that were set up for astronaut food exist for the blockchain with the plus of the records being immutable and unhackable. The public ledger used in the transactions is immutable, it cannot be hacked, it cannot be changed, or it cannot be manipulated. This ensures that the silver, gold, diamond jewelry the customer is paying so much money is accounted for and the product is the real thing.
Here is a short and sweet video explaining DST:

DST uses advantages of the blockchain and the public ledger, in addition to the technology of smart contracts because it uses ERC20 token named DST. Because smart contracts are used, the payment can be initiated and it takes seconds only regardless of the location of the sender and the receiver. Transactions are transparent, but they are also anonymous, so by knowing the addresses, the money can be tracked by authorities and the company itself, while nosey people can be kept out.
In terms of the mining business, it has been getting harder and harder on the miners because the ores mined have been giving less and less silver every day, their quality keeps decreasing. The ANN thread in bitcointalk states that the main silver industry is likely to produce silver only at an average of 4-5 ounces per ton these days. With the increased costs, using the blockchain with the DST token and the smart contracts, reducing overheads is a welcome gift to silver miners.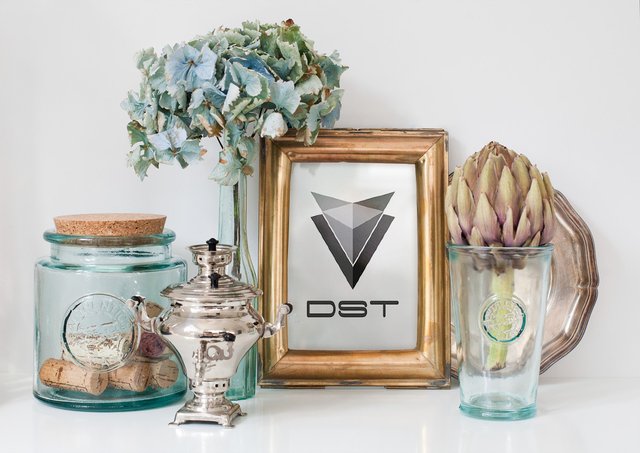 Here are some of the relevant details related to the token:
Token: DST
Total tokens issued: 545,000,000 DST
Total tokens available for sale: 12.84% or 70,000,000 DST:
Private-Sale 9.17% of total tokens for sale, or 50,000,000 DST;
Pre-Sale 1.8% of total tokens for sale, or 10,000,000 DST;
Token Sale 1.8% of total tokens for sale, or 10,000,000 DST.
Currencies accepted: Ethereum (ETH)
Although the platform clearly states that it is planned for silver mining, it is clear that it will be used for gold, diamonds, platinum and other precious metals and minerals as well. This endeavor is smart and it is clear that the team is efficient as they are able to collect the money they set out for in this short period of time and the bear market. In July 2018, a lot of ICOs simply tank and I even heard one ICO that collected 50 USD. That's right, not 50 ETH, but 50 USD. DST, on the other hand, is almost making hardcap, which clearly shows how successful they are. Here is the roadmap they set out for, which can be found in detail at https://medium.com/@DST_io_839/dst-detailed-roadmap-2018-2020-db863c783fab
2018 1st Phase of DST Ecosystem
JAN:Establishment of Company
MAR:Establishment of Blockchain
APR:Establishment of DST Foundation and the Beginning of the Private Offering
SEP:Listed on International Exchange Platforms
2019 2nd Phase of DST Ecosystem
MAR:Initiate First Phase of DST DAPP Project, expected to be completed within Six months
SEP:Initiate Second Phase of DST DAPP Project, expected to be completed within Six months
2020 3rd Phase of DST Ecosystem
JUN:Initiate Third Phase of DST DAPP Project, expected to be completed within Twelve months
Another sign, in addition to selling the majority of the tokens, that they are successful is that the team officially brought four leading venture capital firms from Southeast Asia. However, I could not find the details as to who they are, though the article here:
https://medium.com/@DST_io/four-leading-venture-capital-firms-from-southeast-asia-have-officially-joined-forces-with-dst-edc2baf8e96c
states that these four companies on financial technology, enterprise services, big data/analysis, information security, community, e-commerce and internet of things, with professionals from Beijing, Silicon Valley, Dublin, Hong Kong and Singapore.
The website is not clear in terms of the team members, but I asked in their telegram group and I was forwarded to these three addresses:
https://dstoken.io/wp-content/uploads/2018/05/DST-White-Paper-V2.0.pdf
https://icoholder.com/en/dst-21295
https://icorating.com/ico/dst-dst/#team
I was able to find the team and https://icoholder.com/en/dst-21295 clearly shows that the team members are verified, so no problem there. I went to Linkedin and saw that the CEO had DST on his profile, another great point.
This is a great ICO and a platform with great potential, I believe they will do very well. Usually, when someone says mining in the crypto business, a lot of people, including me, assume it is about mining the cryptocurrencies such as bitcoin or ethereum. It is very interesting to see that this platform is bridging the gap between silver miners and the consumers. The future of mining is here now!
🔸Official Website : https://www.dstoken.io
🔸White Paper : https://dstoken.io/wp-content/uploads/2018/05/DST-White-Paper-V2.0.pdf
🔸Facebook : https://www.facebook.com/OfficialDST.io
🔸Twitter : https://twitter.com/DST_io
🔸Telegram : https://t.me/DST_io
🔸ANN Thread : https://bitcointalk.org/index.php?topic=3302445.msg34485019#msg34485019
🔸Bounty Thread : https://bitcointalk.org/index.php?topic=3356982.msg35154137#msg35154137
🔸Youtube : https://www.youtube.com/channel/UCkbB77Xit4dJCYLNgBf0sTg
🔸Medium : https://medium.com/@DST_io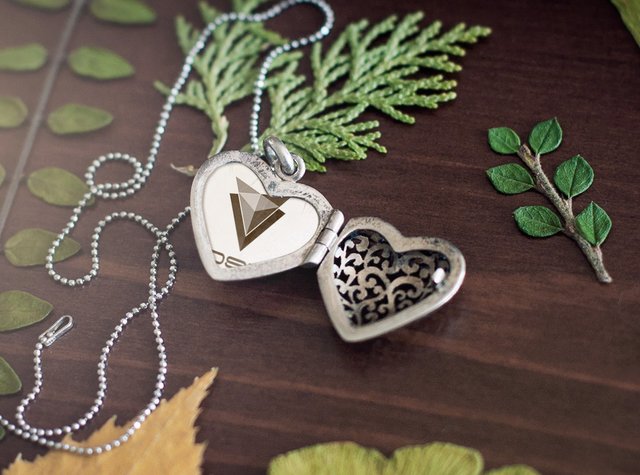 Let's Connect:
https://twitter.com/BitCoinBanka
https://bitcointalk.org/index.php?action=profile;u=1114493