Quadrant: Get Authentic Data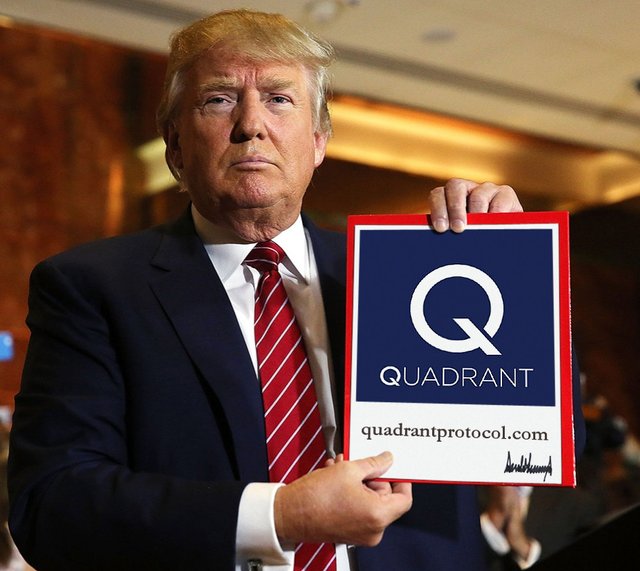 I have been looking at icodrops.com for a while and one project piqued my interest, Quadrant. It was not because Trump was holding its logo, it was because the website shows they already collected $15,514,000 of $20,000,000, and it is because their major purpose is to help companies access to high quality and authentic data. This is close to my heart as I have been doing data analysis all my professional life. A lot of times the data you receive is either messy or the subjects were not truthful in their responses. This could be due to a number of reasons, but the major reason for the false data collection is that the people you are collecting the data from are not compensated. When you are purchasing data for a company, there is no transparency in data creation, and usually, the materials and methods section is mainly missing. In a research environment, everyone publishing research results based on collected data has to go through ethical boards and report exactly how they collected the data so that other people can replicate their experiments and verify the results. With commercial data production, however, this is not correct and the companies collecting the data does not care if their data is false, because they will just sell it one time and reputation does not mean anything. False data tend to have increased error variance, and this prevents companies from detecting existing significance, or it slows it down, meaning a higher number of subjects are required to detect significance. No statistical method will able to count for false data, which is a waste of the company money.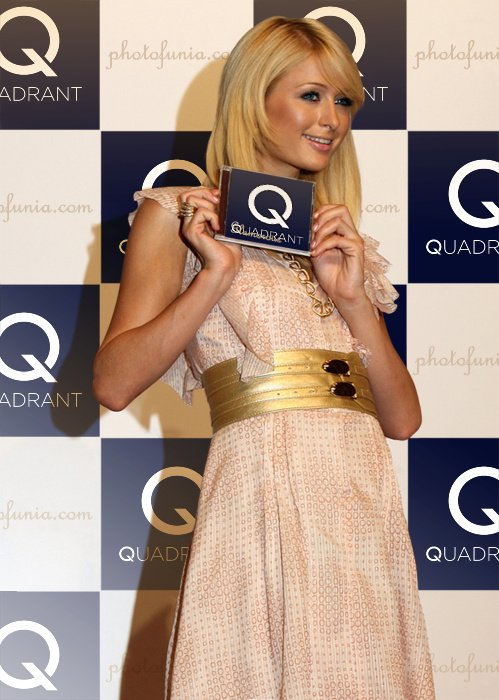 Paris Hilton holding the quadrant logo. She is not gonna give it away either.
Quadrant Platform brings the data business to the public ledger, and the decentralized system adds reputation points to the those producing or selling data. The immutable public ledger on the blockchain will help the companies purchasing the data, and avoiding low reputation data producers. The platform uses their own Data Producer Client to battle unauthentic data sets. Here is a comprehensive youtube video by the Quadrant platform, showcasing its Data Producer Client:

Here is a summary of the ICO:
$20 million USD hard cap, $3 million USD soft cap
1 ETH = 10,782 eQUAD
1,000,000,000 eQuad
40% Crowd-sale, 20% for the Company, 20% Stakeholders, 10% Reserve, 10% Team
Last but not least, I like that they have a usable product, even though it is a demo for now. They have people working on it, and this indicates that the team will keep working on this system.
Website: https://www.quadrantprotocol.com
Telegram: https://t.me/quadrantprotocol
ANN: https://bitcointalk.org/index.php?topic=3676988.0
Twitter: https://twitter.com/explorequadrant
Let's Connect:
https://twitter.com/BitCoinBanka
https://bitcointalk.org/index.php?action=profile;u=1114493