A review article on LEXIT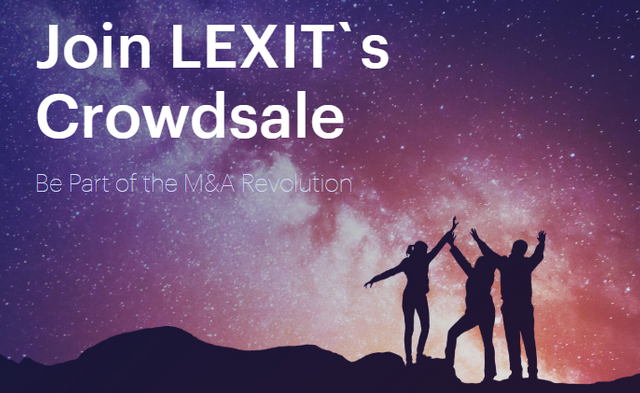 Till date, mergers and acquisitions transactions have been identified by business organizations across the globe as the most complex and high cost transaction, which requires diverse forms of batteries of corporate lawyers, investment bankers, and financial advisors, appraisers to achieve a final and mutually benefiting closure.
Challenges faced by Business organizations with regards to mergers and acquisition transactions.
Difficulty in finding the right buyer
Difficulty in finding the right seller
Difficulty in finding the right partner to merge with
High cost associated with the entire transaction
Increasing Paper work
Because of the increasing inconvenience associated with these transactions, most business organizations fail to either begin a merger or acquisition transaction or complete it, regardless the chance that the transaction might accelerate strategic growth in these businesses.
In order to promote growth in most faltering businesses, LEXIT, address the current situation by creating a business market place for all individuals and cooperate organizations who wish to either sell, buy or merge their companies/businesses.
LEXIT is Blockchain-Based Distributed Intellectual Property and Company Mergers and Acquisitions Market Place for everyone.
LEXIT is expected to increase efficiency and liquidity to mergers and acquisition transaction as well as reduce cost associated with these transactions.
How?
LEXIT intends to increase efficiency and liquidity to mergers and acquisition transactions by:
1.Increasing accessibility to global Mergers and Acquisition opportunities.
LEXIT increases access to mergers and acquisition opportunities by allowing sellers to successfully list their companies and intellectual properties on its auction platform at a payable fee.
All listed companies and intellectual properties will be made easily accessible to all prospective buyers anywhere across the globe.
In effective this will address the difficulties that both sellers and buyers' when it comes to searching the globe and exploiting personal contacts for promising counterparties.
2.Integrating assessors and field experts to its ecosystem to help appraise assets listed for sale or merging.
To reduce the cost associated with hiring experts to evaluate assets before buying or selling, LEXIT will include well vetted, licensed and specialized experts and advisory individuals/cooperate organizations into its ecosystem to provide personal observations or views on listings and transactions to both buyers and sellers in LEXIT ecosystem at a very low cost.
Both buyers and sellers are giving the chance to select some number of assessors who will verify and evaluate assets listed on LEXIT auction platform.
Theses assessors are expected to execute their roles professionally in order to inform both buyers and sellers decisions on a sale or purchase of an asset in LEXIT ecosystem so as to facilitate smooth transactions between parties involved.
Assessors in LEXIT platform provide both buyers and sellers with professional valuation, and advisory, legal, and accounting services at a very low cost
3.Integrating a secure, digital deal room to market place to ensure that transactions are finalized quickly.
After sellers accept a buy offer, and suitable counterparties comes to a decision to merge, the transaction transitions to the Deal Room phase for closure. However, before transiting fully into the deal room, LEXIT will also employ an anti-fraud detection (AFD) team to monitor and authenticate the reality of assets due for closure.
This team is expected to identify unwanted transactions before they are either listed on the platform or transit into the deal room.
The anti-fraud detection team will therefore report to appropriate authorities of any listings that are suspected to be fraudulent or related to any illegal activity.
Also, since the Deal Room will hold confidential documents, robust and stable information security will be used to mitigate any risks.
In the absence of no fraud identified with transactions due for closure, these transactions successfully transit to the Deal Room for finalization.
4.Leveraging blockchain technology to ensure that all transactions conducted in its ecosystem are secured and transparent to all parties involved.
Because LEXIT brings together complete strangers from around the world to undertake high-value transactions, it intends to leverage blockchain technology and smart contract for all its payments transactions so as to help establish trust among interacting parties throughout all layers of its platform.
In order to keep transactions as cost-efficient as possible, the Peer to Peer transactions offered by blockchain technology and LEXIT's internal cryptocurrency eliminate third-party processing fees and makes the transactions more secured and transparent to all parties involved.
What makes up LEXIT ECOSYSTEM?
LEXIT market place is basically made of LEXIT executive team, all kinds of buyers and sellers, assessors, LEXIT global partners, outside service providers and LEXIT external partners. Like all other crypto-related ecosystems, LEXIT ecosystem will be fueled by LEXIT token, LXT.
LXT will be the basic currency necessary to conduct all forms of payment transactions/services on LEXIT ecosystem. As such, Buyers, sellers, and assessors will be charged or compensated in LXT for their respective actions on LEXIT platform. Therefore in order to conduct any transaction on LEXIT ecosystem, it is necessary that participant possess some amount of LXT token in their wallet to make the transaction possible and successful.
LEXIT is free to join, but there are associated charges with transactions/actions performed on LEXIT platform.
In order to achieve it vision of creating a functional and sustainable market place that will become the default venue for trading corporate assets across all industries/business of all size, LEXIT is currently issuing LXT token to all prospective investors/angels interest in its concept and vision.
LEXIT token sale is currently ongoing and it is expected to end on the 31st of August, 2018. To get whitelisted for LEXIT token sale, kindly visit LEXIT official Website and get sign up.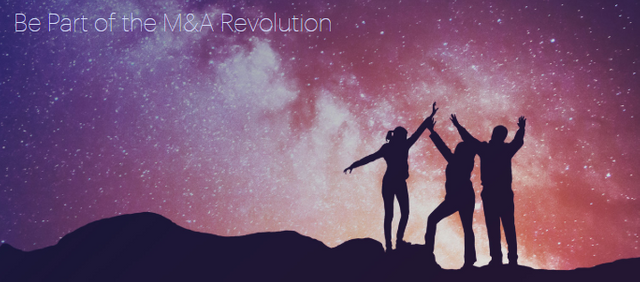 For detail information about LEXIT, Kindly visit LEXIT official links provided below.
LEXIT Whitepaper
ICO is Live
LEXIT telegram page
Reference
LEXIT Whitepaper
LEXIT official Website
Image Credit: LEXIT Whitepaper and LEXIT whitepaper
Authors Bitcointalk Name: Vsamuel
Authors bitcointalk profile link