A review on LEONARDIAN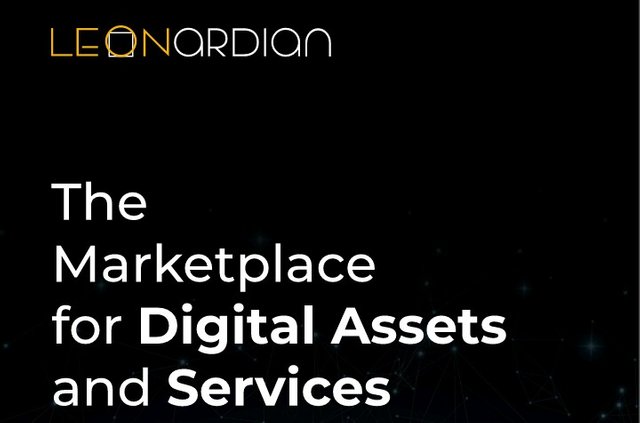 Apparently, marketplaces for digital assets and services are faced with innumerable challenges that over a period of time have remained unsolved. As technology advances with growing years, these challenges are expected to compound, because middlemen have taken absolute control over every aspect of the marketplace, and using it to their advantage to make outrageous profits. To curb this canker, LEONARDIAN emerges with feasible solutions tailored to the advantage of all parties including providers, clients and investors interested in having a wonderful experience with marketplaces designed for digital assets and services.
What is LEONARDIAN?
LEONARDIAN is the finest smart contract-enabled blockchain marketplace for digital assets and services, that connects freelancers directly to customers (people who need assets and services in the digital domain) without intermediaries, and provides each parties with seamless and deserving services.
Problems LEONARDIAN intends to solve in the existing marketplaces for digital assets and services
1. The issues of high transaction fees costs associated with buying and selling of digital assets and services.
2. The issues of inefficiencies in the process of approval of providers
3. The issues of client's protection from fraud and scam
4. The issue of freelancers' payment delays and withdrawal of funds
5. The issues of unfair promotion of freelancers

How LEONARDIAN intends to solve these problems
LEONARDIAN intends to revolutionized the market for digital assets and services by leveraging smart contract-enabled blockchain technology to create a single, self-governing decentralized marketplace where:
(1) Both freelancers and customers can conduct transactions without middlemen and at low fees cost
LEONARDIAN is expected to charge a flat fee of 8% on every successful transaction (regardless the size) conducted on its platform. This charge, however, is not expected to change because the fee price will be fixed in LEONARDIAN's smart contract-enabled blockchain.
(2) Both freelancers and customers are assured of absolute security and transparency in all transactions.
With its smart contract-enabled blockchain technology, LEONARDIAN intends to ensure that funds of parties involved in any transaction on its platform are secured and successfully transferred to the desired receiver.
To ensure transparency, it also intends to make available trace/history of transaction to all parties involved
(3) Customers can be assured or guaranteed the quality of the assets in the marketplace.
To guarantee quality of all assets on LEONARDIAN marketplace, LEONARDIAN has employed both human and AI-backed automatic verification process to check the quality of all assets on its platform.
(4) Customers are guaranteed of refunds if not satisfied with particular product or service.
According leonardian, the refund is guaranteed from the two sources: The Guarantee Deposit of the Provider and the Refund item of the Fee Pool, (The Fee Pool is made up of all the fees collected from the platform)
(5) Customers are provided with diverse, secure and flexible payment methods
Because LEONARDIAN platform is integrated with the major payment systems, customers have an array of diverse payment methods which includes (1) payment via transfer of cryptocurrency – LEON or another popular cryptocurrency (BTC, ETH, LTC, etc.) or (2) Payment via Paypal, Stripe, bank transfer, credit or debit card or other.
(6) Freelancers are treated fairly regardless of their status on the platform.
LEONARDIAN is set to provide all freelancer on its platform with equal opportunity to market and distribute their products to all customers on its platform.
(7) Freelancers receive payment instantly after every successfully purchase of their product on the platform.
LEAONARDIAN provides freelancers with diverse secure and flexible withdrawal options that allows instant withdrawal of funds from its platform in any of the fiat (USD, EUR, etc.) or major crypto (BTC, ETH, LTC etc.)
With LEONARDIAN, No intermediaries, Low fees, Payment and withdrawal of funds are instant and secured, Full protection of parties involved are assured, and Absolute transparency.
The platform is basically composed of Provider (individuals or companies who provide digital assets via the platform. Examples: freelancers), Clients (any individual who buys a product or pays for service via the platform), Angels, (individuals or companies who hold more than 25,000 LEON tokens) and finally the Quality Assurance Experts (are any qualified professionals who have successfully passed the initial approval process on the platform.)
The digital assets and services that can be found on LEONARDIAN platform encompasses everything from end-user standard code products (softwares) or customs developed, to diverse copyright protected items such as graphical, audio, video, 3D and as well as freelance services.
According LEONARDIAN, its goal is to democratize the digital asset market by providing a self-governing decentralized ecosystem for both freelancers and customers who need assets and services in the digital domain

In order to successfully achieve its goals and ensure full development and functioning of its platform, LEONARDIAN is currently issuing a digital token/currency called LEON, as an initial coin offering to all interested contributors/investors in exchange for their contribution/investment/funds needed to develop and expand the LEONARDIAN platform, and to grow the business to the desire value LEONARDIAN promises for its users and clients.
The LEON token is an Ethereum based token operated by a smart contract and can be liquidated on various exchanges after ICO. It is expected to be used primarily on LEONARDIAN platform for all forms of transaction
In the mist of these, LEONARDIAN warmly invites all potential investors to come participate and contribute generously and significantly in support of its project into success. LEONARDIAN ICO is currently ongoing and it is expected to end on 6 August, 2018, 10:00 PM GMT. For more details about LEONARDIAN ICO and associated bonus and potential returns please visit LEONARDIAN official website or read detail of the ICO process on page 25 of LEONARDIAN Whitepaper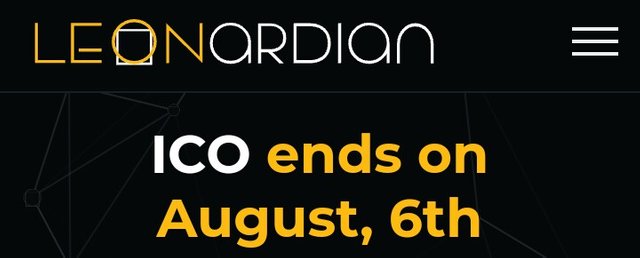 As you do so, please be informed that Leonardian protects all parties including providers, clients and investors interested in the project from fraud and scam
Find below links to relevant LEONARDIAN official pages
LEONARDIAN Website
LEONARDIAN Whitepaper
LEONARDIAN Facebook
LEONARDIAN Twitter
LEONARDIAN Telegram page
LEONARDIAN Bitcointalk Thread
Reference
LEONARDIAN Website
LEONARDIAN Whitepaper
Image credit: LEONARDIAN Website and Whitepaper.
Authors Bitcointalk Name: sugarpie2018
Authors bitcointalk profile link