ThinkCoin: Multi Asset Trading on the Blockchain - Review
Hello friends, this is an unbiased review from us for thinkcoin. Let I introduce myself in short, I am a commodity trader based on the price action. One of my friends give me a link of thinkcoin site and I look over it and I have found that it can be a future of trading terminal based on the blockchain in the near future. If you are a trader like me then you should read this post.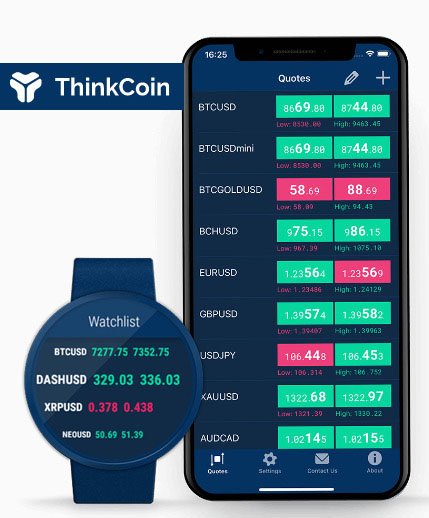 What is ThinkCoin?
Thinkcoin is basically an ERC20 compatible token that can be stored in the Ethereum blockchain. Thinkcoin (TCO) tokens will allow you to trade in the financial products and cryptocurrencies via their own network TradeConnect.
Benefits to use ThinkCoin and ThinkConnect:
TradeConnect is new peer-to-peer trading network which is also decentralized. TradeConnect will allow the individuals and institutions to trade directly to anyone which is also a part of ThinkConnect. If you are a ThickConnect user and you own have thinkcoins then you could be able to trade in the financial products such as Equities, Precious Metals, Commodities, Currencies and of-course CryptoCurrencies using a coin that is thinkcoin. ThinkConnect will be the first decentralize trading network that has so many options to trade using their own cryptocurrency. TradeConnect has already launched their MVP in Google play store and App Store. You can use it.
What are the Problems and How ThinkCoin Solves it?
The global financial markets are very large there are so many institutions and large players with lack of transparency that implies the high charges which is unfair in any case. Since there are more institutions so the broker company always tries to earn more money they apply few rules that benefits institutions more than their users. These are very big problems in the global financial markets for any individual users.
Thinkcoin is solving this problem using the blockchain system because if each and every trade will be find out on the blockchain so you can clearly view the major to minor reports in the blockchain ledger that means there is a 100% transparency that will definitely reduce the fees. Individual users can directly trade between other users and institution and vice versa. It will be done by the thinkconnect AI matching software. It will create a balance between the large and small players because the small and large trade equality.
It will be overall a great experience to trade on a trading platform in which the trades will be verified on the blockchain and users can buy any asset using own platform cryptocurrency. You will not only benefit from the trades (buy low, sell high) while the coins that you are using currently on the platform will be increase in value as the thinkconnect growth. What you think about thinkcoin or thinkconnect? You may comment here! I am eagerly waiting for its official launch. I will definitely give a chance to trade on this platform.
Join with ThinkCoin:
Website: https://www.thinkcoin.io/
WhitePaper: https://docsend.com/view/5rxxi9c
ANN Thread: https://bitcointalk.org/index.php?topic=3077146.0
Twitter: https://twitter.com/ThinkCoinToken
Facebook: https://www.facebook.com/ThinkCoinToken/
Telegram: https://t.me/thinkcointoken
You may follow us on bitcointalk: https://bitcointalk.org/index.php?action=profile;u=1853584