DAV: Innovating the transportation industy through a Blockchain-based Protocol
From various outward movements to the delivery of goods and services, transportation has so far played a crucial role in human endeavours and for this reason, it is important to always keep it under close watch by addressing every issue facing it. In making it more convenient and accessible for users, DAV- a computer network has created a platform where users can easily connect with vehicles.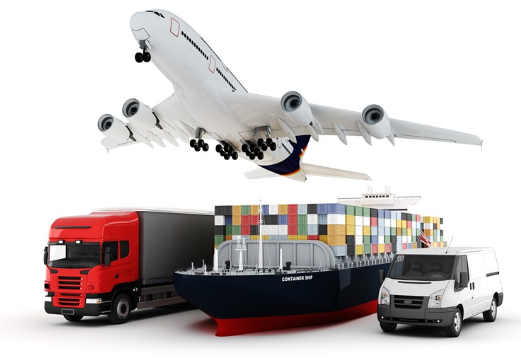 The system allows everyone to maximize transportation services on the network through a decentralized peer-to-peer system. Decentralized Autonomous Vehicles (DAV) encourages users to request the services of these vehicles for personal or official assignments alongside making deliveries of goods with the use of a token. Providers, who have their vehicles on the network, are also given the opportunity to earn tokens for any service(s) rendered.
DAV integrated it decentralized infrastructure on blockchain technology to make sure data is adequately kept for the sustainability of transportation.
BLOCKCHAIN ON TRANSPORTATION TODAY
• Decentralized Ride Hailing: Blockchain technology enables users on the network to interact directly with one another with no third-party taking a share of their revenue
• Comfortable City Transportation: With the aid of blockchain, you get access to a comfortable transport system in your city and earn DAV Tokens for every vehicle provided
• Decentralized Manned System: DAV network through its blockchain, allows sending and receiving of packages with the use of a manned system
BLOCKCHAIN ON TRANSPORTATION TOMORROW
• Autonomous Drone Deliveries: Drones interact directly with users and service providers for deliveries, costing, and sustainability of items
• Autonomous Carriers: The delivery agent after the pickup of a package, takes it to designated locations, and gets paid for such service
• Autonomous Ride Sharing: Through this network, you can request the ride of your choice or make your own vehicle available and earn DAV Tokens
DAV BLOCKCHAIN
The blockchain on the network enables the following functions:
• Provides trustworthy ledger that shows historical records from different users and providers needed for insurers
• It depicts a full decentralized system that is not under the influence of anybody
• It serves as a global payment system for vehicles and supporting infrastructure
• With an inbuilt smart-contract, it builds a connection between users and service providers
DAV TECHNOLOGY
It is a transparent system with a free decentralized marketplace that accommodates different drivers and vehicle owners to make transactions with the use of DAV Token. It comprises of three main components:



DECENTRALIZED DISCOVERY
DAV uses a decentralized node discovery system where users and service providers find each other on a distributed hash table which can be easily accessed.
COMMUNICATION PROTOCOL
The network allows for interaction which can be done in two different ways:
• On-blockchain interaction via a smart-contract
• Off-blockchain interaction via peer-to-peer system
TRUSTLESS COOPERATION TOOLS
It uses specialized smart-contracts which enable multi-party transactions between users and service providers tied in directly to the DAV Token. For more information, check the Whitepaper.
TOKEN DETAILS
Token proceeds will be distributed as 45% of its funds will be allocated to research and development, 20% will be used for expansion, 15% will be for marketing, 10% for legal matters while the remaining 10% will be for administrative.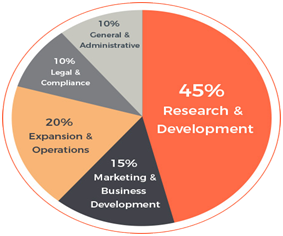 Token Symbol: DAV
Token Sale Hard Cap: 63,123 ETH
Token Sale Target: Capped, 776,079,734 DAV
Maximum Token Supply: 1,940,199,335 DAV
Token Sale Starts – Ends: June 11 – June 25, 2018
Token Price: 1 ETH = 10,000 DAV
Minimum – Maximum Purchase Amount: 0.2 ETH – 150 ETH
Maximum Gas Limit: 300,000
Maximum Gas Price: 50 Gwei
Token Protocol: Ethereum, ERC20
DAV TEAM
Noam Copel, CEO of DAV gathered talents from different fields such as developers, blockchain experts, autonomous vehicle specialists, researchers, and technical wizards supported by advisors from top companies alongside open source contributors. Meet some of the team members:
CONCLUSION
DAV is an open system built on the Ethereum blockchain system which helps to improve transaction times and lower costs. Thanks to this platform, the transportation industry now has a better phase.
For more information on DAV, kindly visit:
Website: https://dav.network/
Whitepaper: https://dav.network/whitepaper.pdf
YouTube: https://www.youtube.com/c/DAVNetwork
Facebook: https://www.facebook.com/DAVNetworkTeam
Medium: https://medium.com/davnetwork
LinkedIn: https://www.linkedin.com/company/dav-foundation
Reddit: https://www.reddit.com/r/DAVNetwork/
Telegram: https://t.me/DAVNetwork
Twitter: https://twitter.com/DavNetwork
My bitcointalk profile link:
https://bitcointalk.org/index.php?action=profile;u=1708600;sa=summary
my bitcointalk username: sparklins4u