Historic evening: first beer paid with SBD in Luxembourg (+ Fr)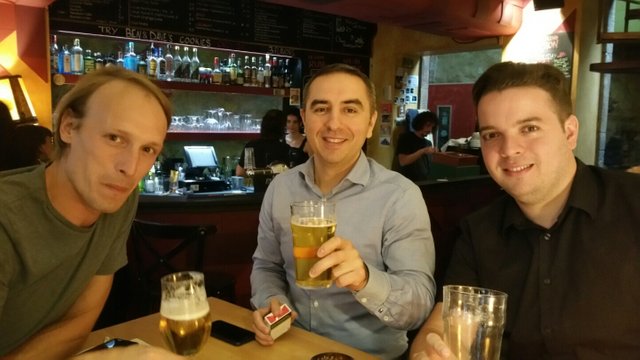 ---
This picture featuring, from left to right, @gudde-wellen, @smartiot and @pstaiano (a.k.a. 1/2 @lux-witness) marks a landmark event: for the first time in Luxembourg's history, beer has been paid for with SBD!
Gudde Wellen is a trendy, hipster "music bar ("café concert") in the old city centre. For those curious to find out more, here is their website: www.deguddewellen.lu. It aims to be "the alternative scene in Luxembourg"
------- (FR) ----
Cette photo, sur laquelle on voit, de gauche à droite, @gudde-wellen, @smartiot et @pstaiano (c-à-d l'autre moitié de @lux-witness), marque un moment historique: pour la première fois au Luxembourg, une pinte de bière à été payée en SBD (5 SBD = 5 euros pour ceux qui veulent savoir)!
Gudde Wellen est un bar tendance, très "djeunz", qui veut être "la scène alternative" à Luxembourg et organise regulièrement des concerts. Pour ceux curieux d'en savoir plus, vous pouvez cliquer sur la photo ci-dessous pour faire un tour sur leur site.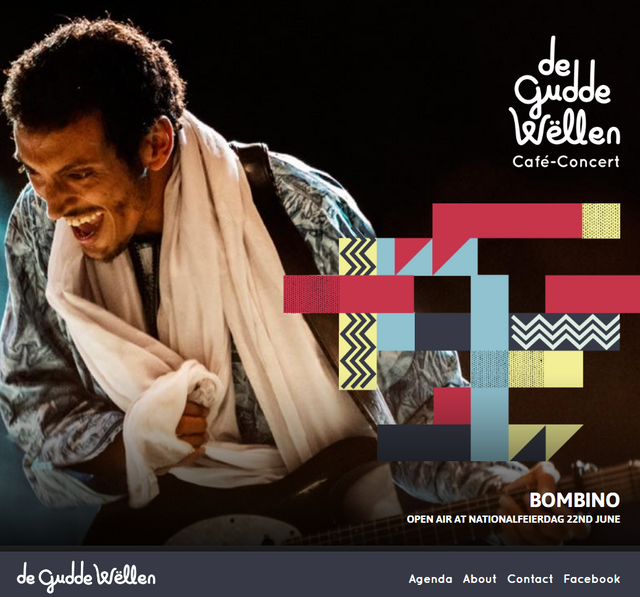 If you wonder what we were discussing with that beer: it was of course a crash course on the workings of the steem blockchain and why it's the best blockchain for a crypto-friendly café concert.
Funny thing is that I was vaunting the "zero transaction fees" and "3 seconds block time" and what caught the attention of Luka, the owner, was ... the "social network" aspect of Steemit!
Have you noticed the "Facebook" link in the lower right corner? I don't know about you but I'd very much like to see a "Steemit" link to the left of it
If you think Pablo and myself are doing a good job, please do approve @lux-witness (by simply clicking on this link)!
-------(FR)----
Si vous vous demandez de quoi nous parlions: de la blockchain steem, évidemment, et les raisons pour lesquelles c'est LA meilleure blockchain pour un "café concert" cryptophile.
Ce qui est amusant c'est que j'ai mis en avant l'absence de frais de transaction et la confirmation en (presque) 3 secondes mais ce qui à le plus retenu l'attention de Luka c'est l'aspect "réseau social" et la possibilité de poster de la musique sur DSound et être remunéré directement par les amateurs de musique!
Avez-vous remarqué le lien "Facebook" en bas à droite sur leur site web ? Je verrais bien un lien "Steemit" à sa gauche !
Si vous pensez que Pablo et moi-même faisons du bon boulot, n'hésitez pas à approuver @lux-witness (en cliquant simplement sur ce lien)!
---