HYBRIX WALLET — A NON-PROFIT, OPEN SOURCE, MULTI-CHAIN WALLET SYSTEM TAILORED FOR ENHANCED INTEROPERABILITY AND CURRENTLY LISTED ON BIKI EXCHANGE.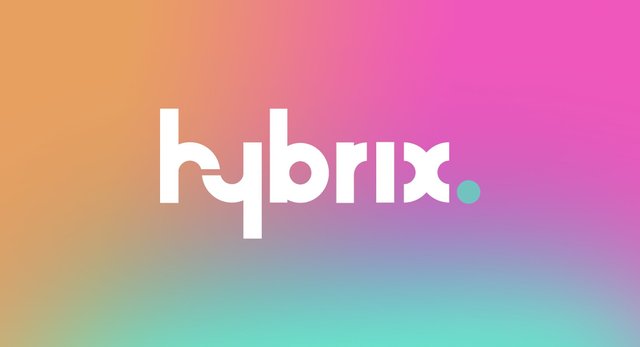 Blockchain, with it, cryptocurrency has seen a continuous rise in popularity since its inception leading to overwhelming growth and development of several blockchain based products and projects. One area that has seen massive interest has been the area of digital wallet offerings. Cryptocurrencies being digital assets are required to be stored and secured in digital wallets which are digital distributed ledgers built on blockchain protocols. Crypto wallets or digital wallets is an area that developers have found attractive owing to the fact that, there seems to be a need for a better, easier, flexible, an all-inclusive digital storage system with enhanced functions of security, speed and overall better performance. The proliferation of digital wallets from several developers is an evident that, there really hasn't been a perfect solution up until now leading to ever increasing attempts at cracking the success code. Most blockchain based wallets in the industry offer the same goals or objectives but lack the technology of hybridization and unification of cross chain operations thus, there is a lack of interoperability. Stand-alone wallets and decentralized digital wallets offer several eye-catching features but none of them have been able to connect other blockchains and decentralized ledgers in a perfect format.
With the need for better interoperability, Hybrix which is one of a kind crypto platform has been developed to solve this challenge by deploying series of commands and operations that bridges the central core of digital ledgers, offering a revolutionary approach which provides a gateway on 3 levels of transactions: a multi-ledger platform for developers; cross-chain swapping protocol for businesses; d'apps for consumers.
Hybrix is a non-profit, open source, Cross chain engine that fosters a flexible relationship with other crypto ledgers in order to maintain value, devoid of limitations and restrictions. Clients have an extensive array of security, privacy and control of their data as a result of a solidly built client focused functionality resulting in a safe, easily accessible and dependable model. In order words, funds and other financial assets are guaranteed top level safety at all times.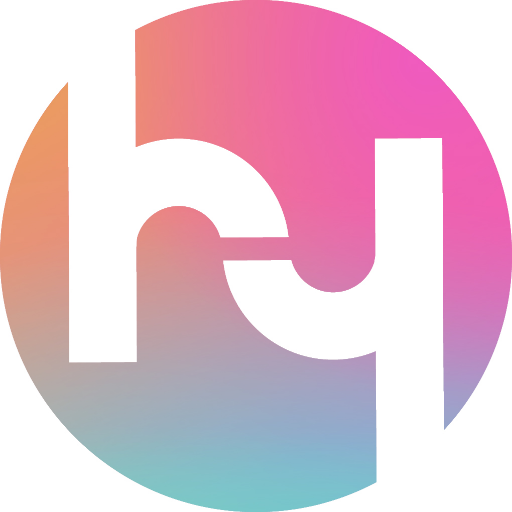 The goal and aim of the Hybrix team is to reenact the core values of blockchain technology namely; decentralization, privacy and autonomy while building a solution that goes a step further towards uniting the entire blockchain and cryptocurrency industry. Hybrix intends to achieve this goal by providing a freedom of transaction model with its one token on all chain technology which is flexible and without limitations to any particular distributed ledger but offers an all chain in one solution.
The Hybrix platform in its quest to leverage its potentials to the fullest capacity and thereby bridging the entire crypto space has designed its Hybrix Node, Hybrix Block Explorer, Hybrix Wallet and Hybrix All-in-one Token, all of which have been achieved due to the open source code nature of Hybrix, leading to its revolutionary development. These listed products have been developed to offer real and practical solutions to the industry and to foster relationships between several decentralized distributed ledgers in an attempt to promote unity, wide scale crypto adoption and utilization.
Already, the Hybrix technological system plays host to an impressive figure of 32 blockchains and 389 tokens.
Hybrix has designed a protocol daemon called hybrixd to ensure that the Hybrix platform environment can be accessed on any personal computer or server. The Hybrix Node further brings the powerful multi-blockchain system offered by Hybrix closer to users making it possible for them to host their own wallets and effectively becoming their own banks. The Hybrix Node can be run on GNU/Linus, MacOS and Windows Subsystem for Linus.
The Hybrix Block Explorer operates like every other blockchain explorer. However, unlike the typical blockchain explorer, the Hybrix Explorer presents a directory or browser of 32 blockchains presently integrated into the platform, making it the most extensive and most powerful explorer currently available in the industry. The Hybrix Explorer is simply designed yet extremely powerful and useful. Users can trace/track transactions of all listed tokens at a glance, explore the entire blockchain of choice, monitor block feeds as well as transaction feeds, check the transaction history of any given address, identify a receiving address, check the largest transaction of the day on a specific blockchain etc. It should be noted that, all of these uses can be accessed from a single user interface on the Hybrix platform environment without the need to visit third party sites or pages.
Hybrix offers a distinctively secure, simple and comprehensive cryptocurrency wallet which currently supports 389 tokens from 32 blockchains as earlier stated. Some of the notable cryptocurrencies include; Ark, Ardor, Binance coin, Bitcoin, Bitcoin Cash, Digibyte, Ethereum, Lisk, Litecoin, Zcash etc.
The Hybrix wallet gives users autonomy and complete control of storage and offers easy transfer of their digital assets at any time. The decentralized nature of Hybrix wallet means users have control of their login details and private keys without the fear of having their sensitive details stored on the Hybrix servers like most crypto exchanges do. Hybrix wallets can be accessed locally from the browsers of any device including Windows, MacOS, Android and iOS. To accomplish its goal of uniting the entire crypto industry, Hybrix aims to support all cryptocurrencies in the nearest future.
The Hybrix team has actually made it simple to create and own the Hybrix decentralized wallet. It takes less than 2 minutes to accomplish. Anyone can log onto Hybrix wallet to create a wallet account, back up their User ID and Password in a secure location either online or offline or wherever they find convenient and subsequently commence transactions with their newly created wallets. It is that simple!
HYBRIX TOKEN (HY)
The Hybrix all in one token HY, is the first of its kind and uniquely built on the Hybrix protocol to enhance the implementation of the cross ledger initiative of Hybrix. Its features include;
The ability to be transferred freely between blockchains without the need to first undergo atomic swap processes.

Since it has a multi-chain operability, it is more secure than the single chain tokens.

HY functions as a store of value across multiple blockchains.
With a limited total supply of 21 million tokens which the team has promised will be released gradually over time, the HY token will serve as; fees for new cross ledger tokens issued on the hybrix protocol, settlement of fees for network validators and also, settlement of fees for network validations for other tokens issued on the hybrix protocol.
HYBRIX TOKEN LISTED ON BIKI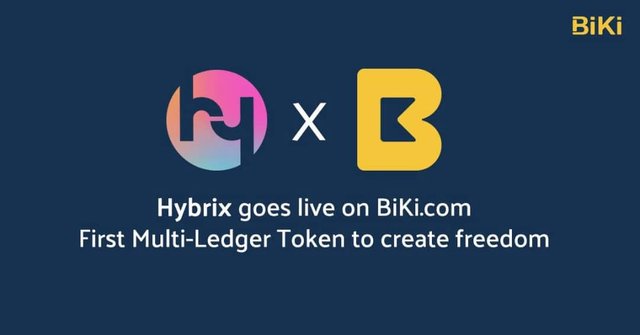 Furthermore, to ensure that the hybrix project is made available to a diverse market and audience, Biki, the Singaporean global assets trading firm has partnered with Hybrix to list its multi-ledger, Cross chained Hybrix Token (HY) for trading on its crypto exchange. Prospective clients, traders and users can directly access the trading environment here.
Also, at this point, it is worthy to mention that Hybrix is assisted, endorsed and recognized by reputable crypto industry giants like Lisk and Internet archive amongst others. Not only this, Hybrix, in 2019 was named startup project of the year at the One Planet Awards.
Conclusively, Hybrix revolutionary multi-ledger and cross chain technology is coming at a time when the crypto industry is seeking for better ways to unite and further explore the strength of blockchain technology with a view of positively growing world economies. By tentatively offering a compatibility engine that ensures an understanding of operations between several other ledgers, Hybrix is offering a one stop crypto solution to the hitherto challenges confronting the blockchain industry.
With its interoperability solutions, partnerships and enormous market audience, Hybrix is set to rule the crypto space in the years ahead. This is already evident as reflected in the growth of value of the HY token on biki.com since it got listed.
For more information about the Hybrix Project, kindly visit the official resource channels below:
Article Written By: Edmund Ben