Crypto faucets
FAUCETS

So I decided to play around with these for a few months to see if it was worth it....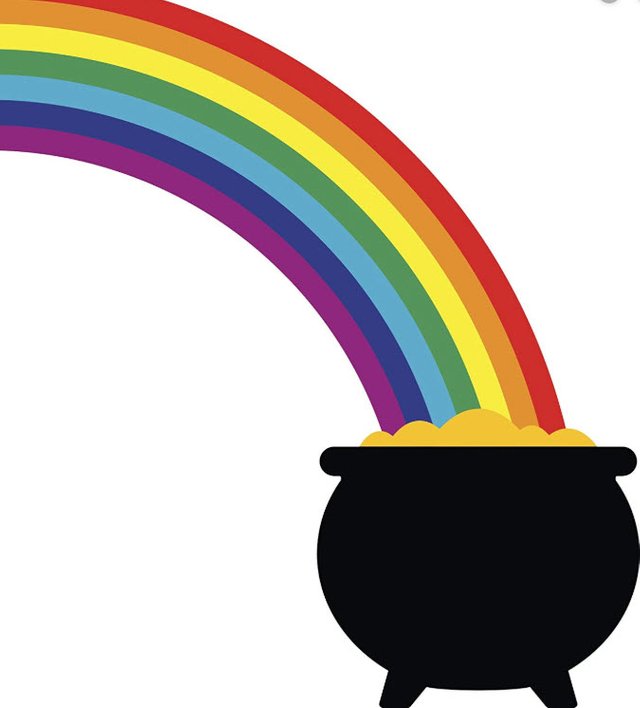 Long story short there is a bit of grinding involved for what essentially amounts to peanuts. But here is the kicker. This does actually pay off if Bitcoin hits crazy figures in a few years time. My goal here, do this for a year or two while BTC is around the $10,000-$20,000 range, and speculate on what those Satoshi will be worth in 10 years time. Or sure you could just buy it, and be equally well off. I'm just basing this off what 8 min a day is worth to me 10 years from now. In any case here is my strategy for what amounts to a couple of minutes work each day. And if Bitcoin hits ~$100,000 and the rest follow suit well then the $100 I've been investing each month for the past ? years means this will be a meager blip.

But if you don't have cash to spare then this is a nice way to slowly dip your toes, and you can do OK from it for not a lot of input.

I've divided these into four main camps:

coinpots


The key here is to keep signing in at least once a day to get the 100% up. You lose it if you don't sign in every 24hrs. Though I delayed once for 30hrs and it was fine. Don't test it though. You essentially get 7 faucets that feed into one pot, and all you need to do is link the same email. I'd suggest a completely new one, though so far the spam has been minimal.
http://moonbit.co.in/?ref=adf9899b77e2
http://moonbitcoin.cash/?ref=BB8BF3223752
http://moondash.co.in/?ref=3000A8058100
http://moonliteco.in/?ref=ad3d2dde5142
http://moondoge.co.in/?ref=992071d51521
http://bitfun.co/?ref=FAC053635672
http://bonusbitcoin.co/?ref=B7EE303E422C



EASY SETUP, so far so good...
Though I wouldn't bother with the Bonus Bitcoin one as the rewards are poor. The rest are OK. Low ball estimate is around 25 satoshi equiv. per claim.
https://coinpot.co/
Link your faucets to this wallet with the same email, and voila it does the transfers automatically.

I normally claim these twice a day, once in the morning while walking into work listing to my pod cast (simple Captcha), and while I am waiting for the dogs to crap on the lawn before bed. Essentially, I don't have anything better to do for 2-3min, and have them saved as a list in a bookmarks folder on my phone. Use the switch to Captcha to make it easier and quicker each time

I'm not gonna lie they can be slow as fuck sometimes, and the amount of times they jump to annoying ads is a pain. But hey that's how they make their revenue. There is nothing malicious here. No pop ups later, or shit like that. Just make sure your phone settings are setup right, and just keep hitting page back. I can get through them in less than 2min if the connection isn't lagging.

The cool thing about the wallet is you can easily exchange the others into BTC, and you even get 3 coinpot tokens per faucet claim. These can be used for numerous things, but essentially just convert them into BTC as well. You will soon start racking up thousands of Satoshi once the bonuses kick in.

And yes I am hitting you up for a referral bonus by writing this, and it would be very much appreciated if you do use my links. But as always feel free not to. I'm just being honest that I get a bonus if you do.

One final thing. Don't bother with any offerwalls, surveys etc. I've found them to be a major pain in the ass. Try it and find out. Maybe you can get a good return on these. For me the time sink is a major waste of time. The whole point here is to do something that you can do while sitting on the toilet once a day etc.

Next we have Cointiply



Love this one. It's different to Coinpot faucets in that it has a 1hr timer, and the rewards are based on RNG (FYI there is a RNG mystery bonus on the coinpot claims. Always nice when you get a brucey bonus). Essentially with this one you could claim as often as possible, but again I just do this twice a day along with my other list. You could claim the coinpot more often as it recharges quickly at first, but then slows down dramatically once you go past 24hrs. And I've seen fucking idiots recommending people claim every 15min to maximise return. Sure let me just quite my fucking job to become a full time faucet jockey. Even if I was unemployed. Seriously, just fuck off. Anyways, do what you want as always.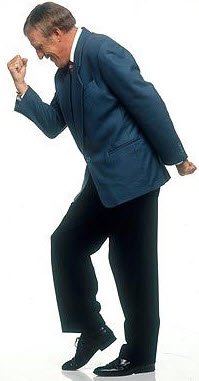 Back on point...and here's a shameless referral link:
http://cointiply.com/r/k0yPZ
So this one is its own wallet essentially, until you kick it out to your trusted wallet. And to that effect I would point out that the coinpot wallet is not a wallet. Do not trust it. Dump your coins into one you control the key for as often as the transfer limit allows (Obviously work out a good balance between this and the transfer fee). For Cointiply this fee is zero. But they do try and keep your coins by offering a 5% annual interest for balances above 35,000. This is a good idea. But I am still not sure what happens if BTC spikes over a short peroid, or long term jumps since the coins are dollar pegged. My gut is always keep you balance above 35,000 coins to get this extra bit of free coins, but for the longer term potential of BTC you want this converted asap.

Overall it has a slick interface, and you can earn some pretty sweet rewards. So far I got 290 coins once, and a few 36 etc here and there. Its not much, and once more the daily bonus (max 100% helps), and as always you will lose this if you don't sign in each day.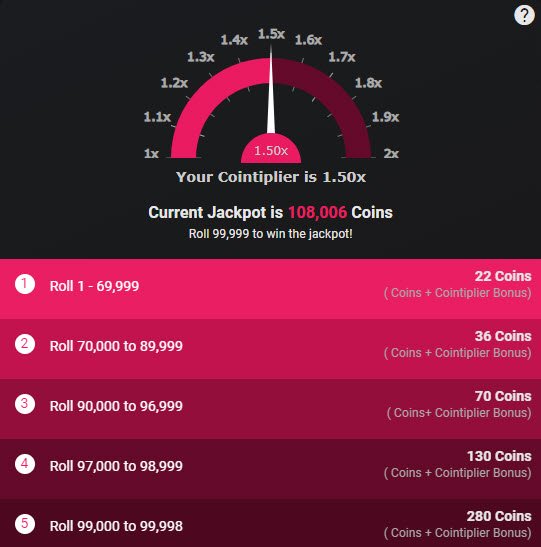 There is also a levelling system, which allows you to slot items into for bonus earnings. You have to buy these in loot style boxes which anyone who plays any sort of online FPS will be familiar with. In honesty the payback on these...just buy the first one for 1000 coins, then after that just use your contipoints. And yes this works with the ads. I netted 200 coins in one day off these to see and I got 2 bonus coins WOW!..still every little helps. Does work with the faucet. Maybe worth it if you are gonna be a survey whore. But seriously just go play with your friends if that's the case. Easier ways to earn peanuts in this world. :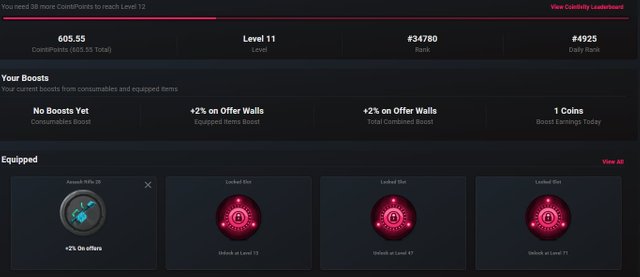 So far the only offer I've found worth doing is the PTC ads. You click, they load up, you wait the allotted time (5-20seconds), and you get some coins 6-24coins, after you click back into cointiply and hit an associated image. If you do it right it will tell you your view has been recorded.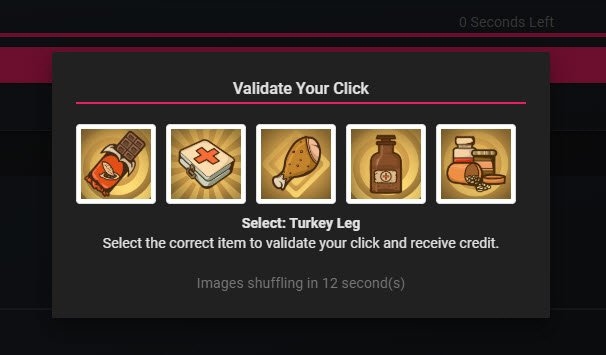 All other offerwalls, surveys etc have just fucked me about. Try em, blah...

I tend to do a couple of the 20sec/24coins and the 5sec/9coins style PTC view ads after I've rolled the faucet. Maybe 1-2 minutes worth, more than that and it becomes a waste of your existence.

In truth with the bonus, and some RNG luck you can average 100-200 coins per day on this with some ads, which works out at around ~150Satoshi

Next we have an oldie: freebitcoin
<THE ONLY ONE WITH A LAMBO



And if you can do some basic calcs on the odds, the answer is FUCKING NEVER. But hey spend your free tickets how you want to. But my advice is don't bother with the golden ticket or the lottery for that matter.
<Oh, I jumped ahead. Reformat this sucker. Fuck it you get the formula by now...plug
https://freebitco.in/?r=25025002
Again this sort of acts as its own wallet, and yes you do get interest at a certain point, but I would at least suck your winnings out every 50,000 satoshi. With a fucket (and no that's not a typo) claim of ~16-19 Satoshi per hour, based on a tracking rate against the current BTC price, that might see like it will take forever with only once source. But truth be told I hit this one for one reason only:

Go to settings and disable the lotto, trust me your poxy ticket aint winning jack shit.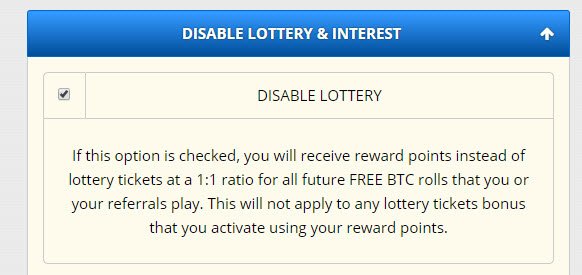 Instead, wrack them up, and look out for bonus days where you can earn up to 10 reward points per claim, and soon you can spend them to activate some of the bonuses under the rewards tab:



And...



There are some minor spend thresholds to unlock the higher tiers, but if you have a simple brain and can scale this you will see that once in a blue moon it is worth remembering to claim every hour, for at least 12 hrs, anything above that and you make a return on the activations. I normally do this on the 4X bonus day, and activate a BTC% bonus and a rewards bonus, since remembering to do something on the hour every hour is a fucking head wreck. Do this maybe once a month when your home alone and farting into the couch with an alarm set to remind you. Or be a wierdo and do this every day if you have no life. I find I can manage this once a month, and slowly you start to net higher returns up to 100 rewards points per claim and 1000% bonus BTC. And no that BTC bonus does not apply to anything other than the base claim amount: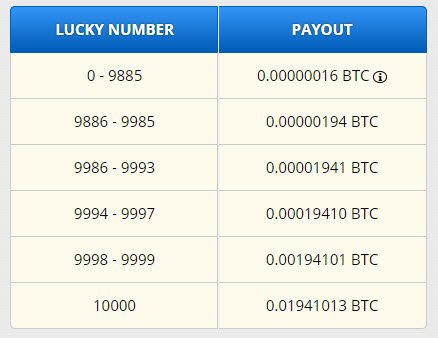 I do this for the rewards bonus, plus twice a day is still netting me ~36-40 Satoshi at a very minimum, excluding the reward points. Plus a 1 in 10,000 chance at 0.02BTC is still a nice feeling of what ifffff.

Finally we have Firefaucet.



Fuck I'm running out of steem here (ha get it).

Ok I'll be brief on this one, as its my least favourite, but maybe still worth doing despite it essentially just being a fucking middle man. You will see what I mean.

Firstly, get a wallet on faucethub, this is what you will pay into, or at least setup as the wallet address for the payments
https://faucethub.io/login

Don't get excited about the other altcoins, just focus on BTC. The only reason I do the others on coinpot is because its an easy convert to BTC accumulation.

Next sign up to fire faucet.
https://firefaucet.win/ref/stevelip

You will need to setup your wallet addresses for payout. Just do BTC, and ignore the rest. You will see that it has an annoying feature that you have to manually draw down on a lump sum amount which only gets replenished every now and then.

There are two claim types. Daily and every 15min. Just collect from both once a day (~200ACP atm), the ad bombardment it annoying as fuck, as is the cheap ass skank pics. But its Ok to do this once a day. This will get you ACP (action points) which do sweet fuck all on there own, you essentially draw down on them when you run the auto faucet. It sounds interesting and novel. But trust me its just a headfuck. Rank up about 600-1000 ACP from the claim faucets, and then run the auto faucet: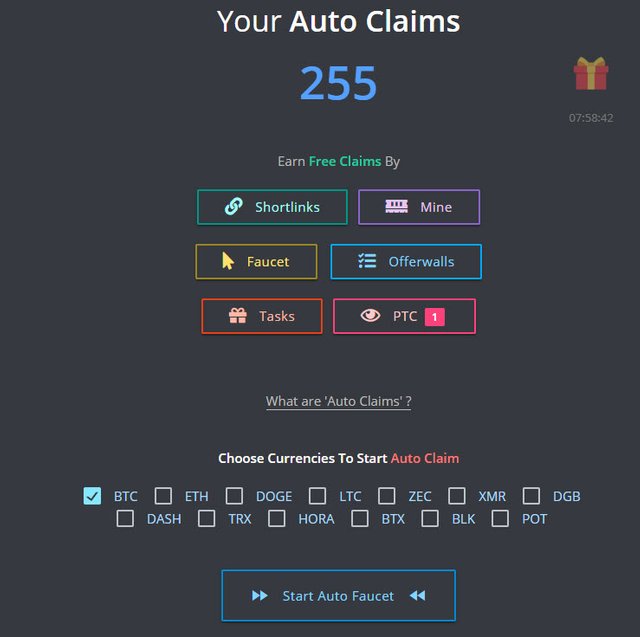 Just set this to 1min, and max your claim amounts in the settings. FYI 100 ACP nets you about 8Satoshi. There are easier ways to get this. But the bonus ranking system is something I am trying out to see if this is a stick with it and rep the rewards scenario.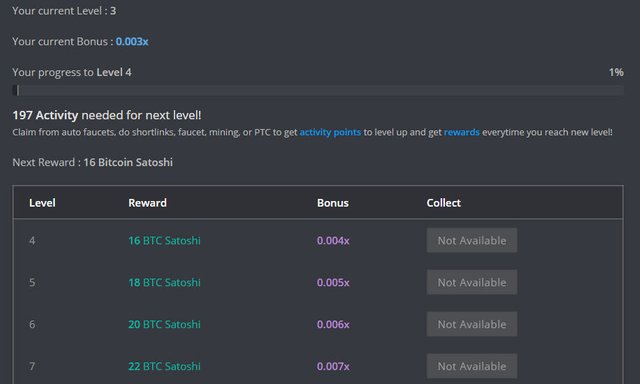 Its fine, just involves a bit of fucking around at the beginning to setup, and oh yeah that luck of funds thing: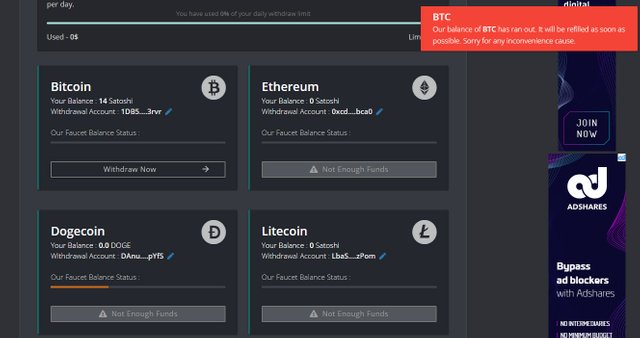 Try it out, and based on the calcs at the end you will see why its worth doing a few of these at the same time.


It ain't life changing, but its something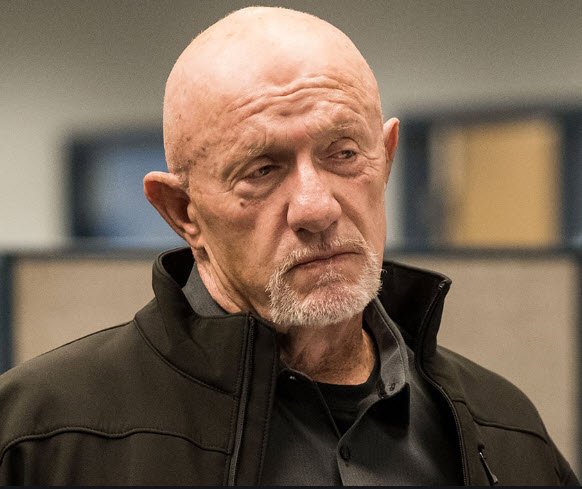 So, basically what I worked out, running through all these links twice a day (~5-8min), sitting on the toilet, waiting for the dogs to do there thing, walking into work. Not my free time essentially...Is that it works out at:
In today's money fuck all, but if BTC hits $250k, or haha $1 mil, then its a decent amount ish. Anyways hope that's of use, or makes you realise that it aint worth it. Up to you.