My "Frankenstein Monster"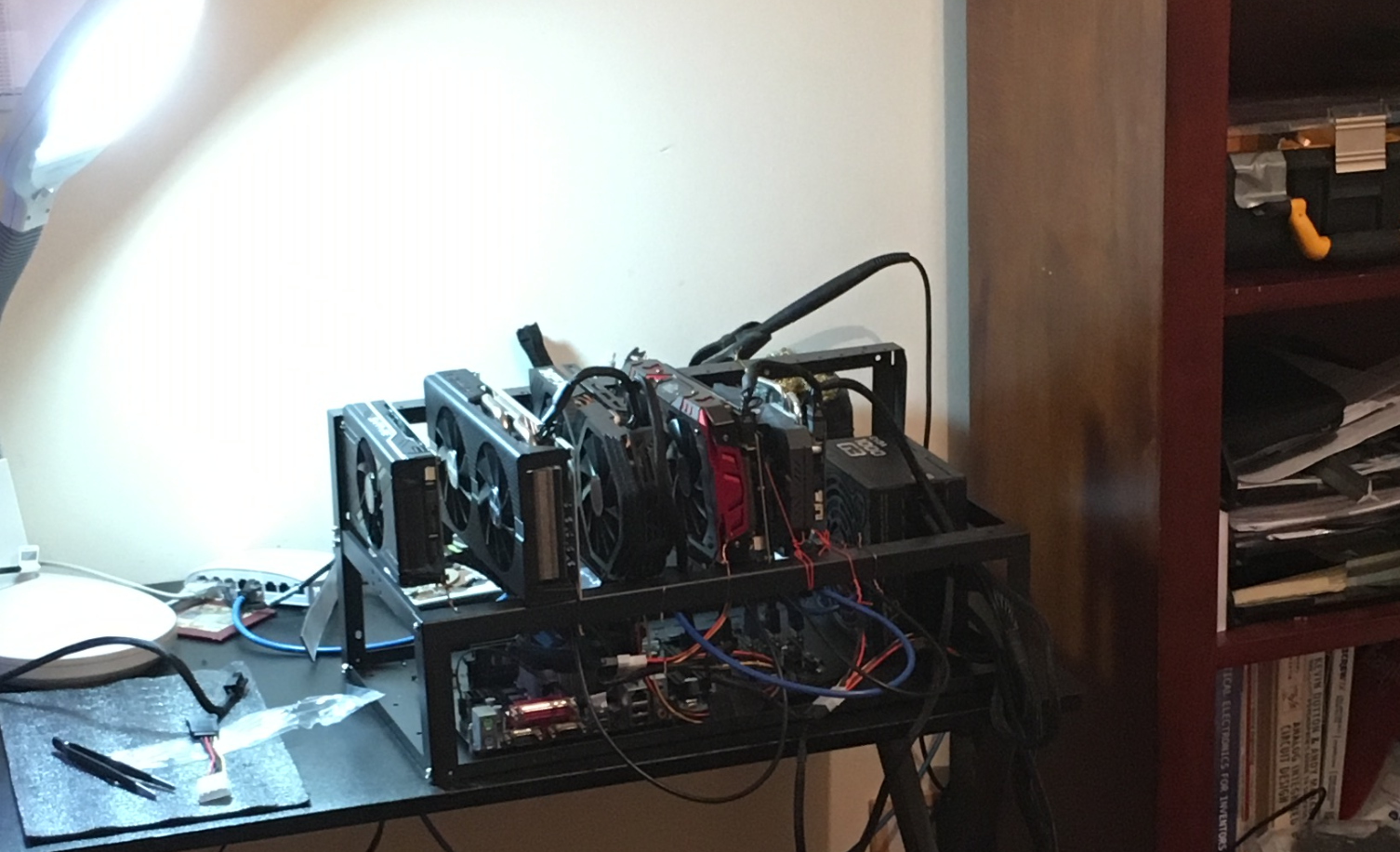 this badboy may look a bit bizarre, but this 5 card AMD "Frankenstein build" is putting out 120 MH/s on ethash.
The reason this one is a bit unusual is I'm consolidating some spare cards I have around in a single rig. If you have any questions regarding GPU mining or have a hardware project you could use some help with, feel free to give me a shout.
If you want more of a "thoroughbred" miner, check out my "manic miner" 6 Nvidia unit, which would look at home in your living room and is a thing of pure beauty, your own personal ATM! More info here:
http://docs.wixstatic.com/ugd/20c130_358ff80b789f4270b8d0ba0b22447391.pdf