Using Gemini to Purchase Bitcoin and Ethereum
In order to get started with cryptocurrency you first need to purchase some. Gemini is one of the easiest ways to purchase cryptocurrencies if you live in the United States. You can gain access to Gemini by visiting gemini.com and registering for an account.

Once you have signed up for an account you will need to verify your banking information. This is a pretty straight forward process as long as you have all of the required information on your account. Some accounts are able to auto verify and but if you have difficulty you should contact your bank. This verification will allow you to deposit funds via Bank Wire or Bank Deposit.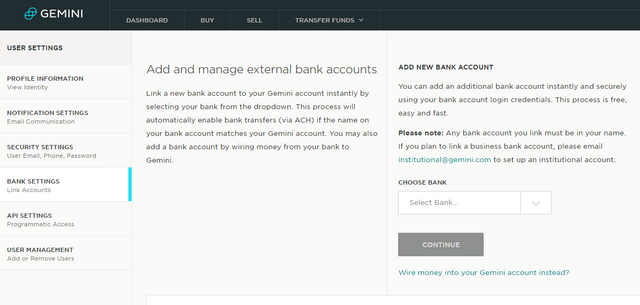 Once your information has been verified you can then make a deposit into your account and make your first purchase. Gemini offers Bitcoin and Ethereum.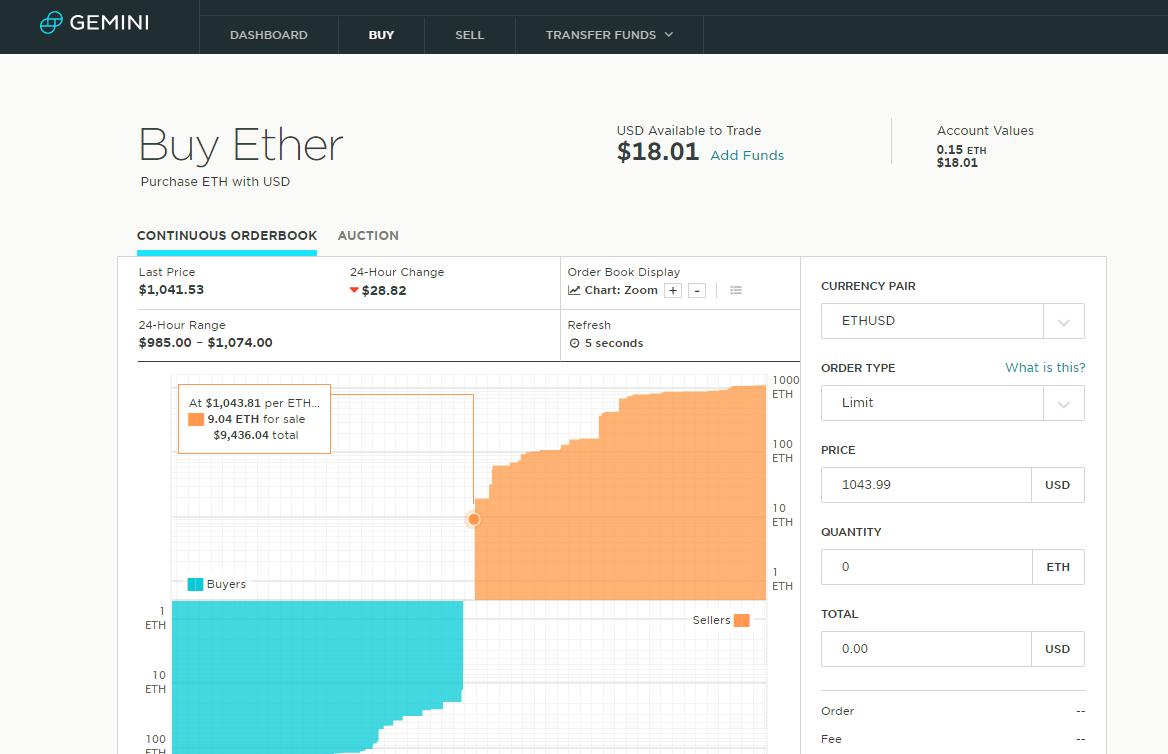 Once you have made your purchase you can then withdraw your funds to the exchange or storage method of your choice.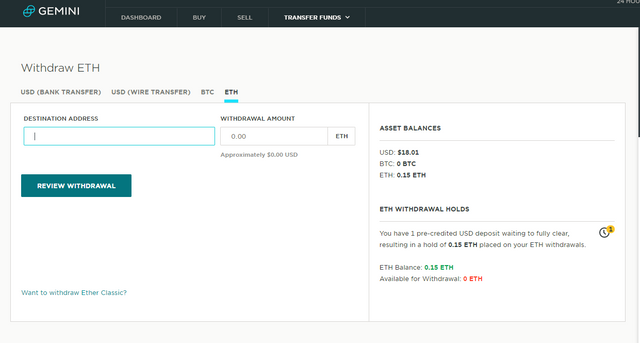 Selling Bitcoin and Ethereum using Gemini is just as easy. You deposit your cryptocurrency into your account and sell it on the exchange. Once you have done that you can deposit funds to your bank account via Free Wire transfer which arrives within 1 business day.