Another Phishing scam 'Kraken Official Telegram Channel'
If you are using Telegram app and you are member of any group or channel related to the cryptocurrency or crypto currency exchange then please be aware and alert. Because any group or channel that claims are official on Telegram app couldn't be real anymore. It could be fake or phishing scam where you could easily trapped.
Today I want share one of the exciting phishing Telegram Channel that claims themselves official Telegram channel of Kraken exchange. But that's not really official it's phishing channel so be aware and alert.
Let me share first the pic of that phishing channel then I will tell you in detail that how I have found this phishing channel on Telegram app.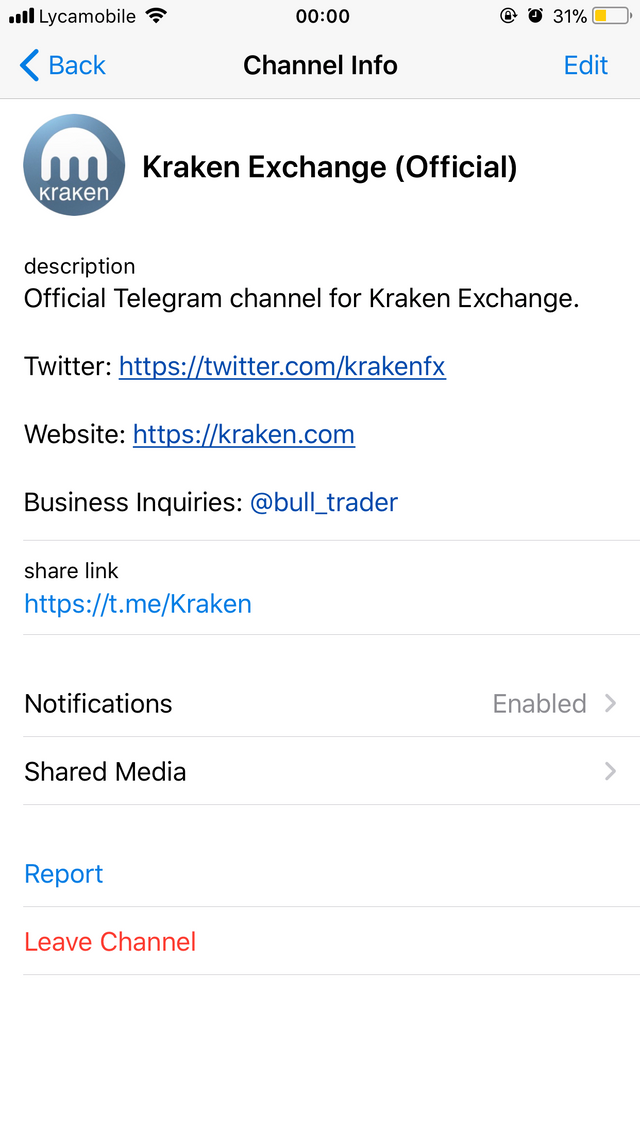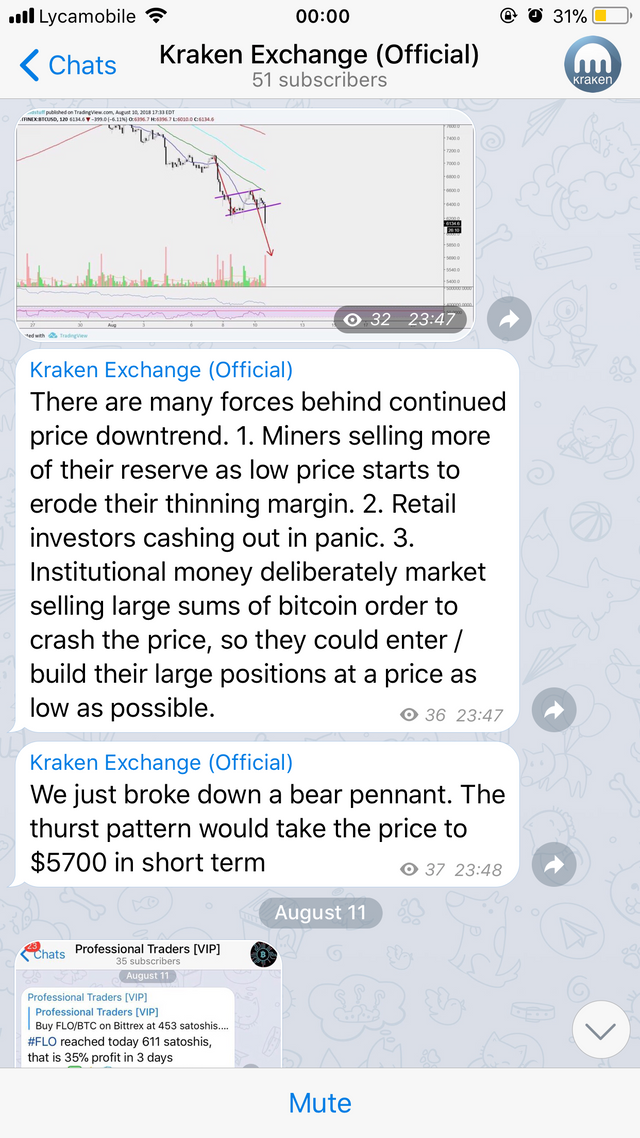 If you see pics above it looks real or official but they are not. I am member of Telegram Channel called Crypto Trading where they post some trading tips about crypto currency. In this Channel it they posted about Kraken Official Telegram Channel link to follow and followed accordingly.
After joining the Channel I saw that there was only 51 members of that Channel then it looks me fishy. And then I have checked the official Kraken website to verify that is it really a official Telegram Channel of Kraken or not. But I didn't see any information about this Telegram Channel.
To further verification I had online chat with them where they told me that it is not their official Telegram Channel and they don't have any other.
Here are the screen shots of the online chat with Kraken exchange: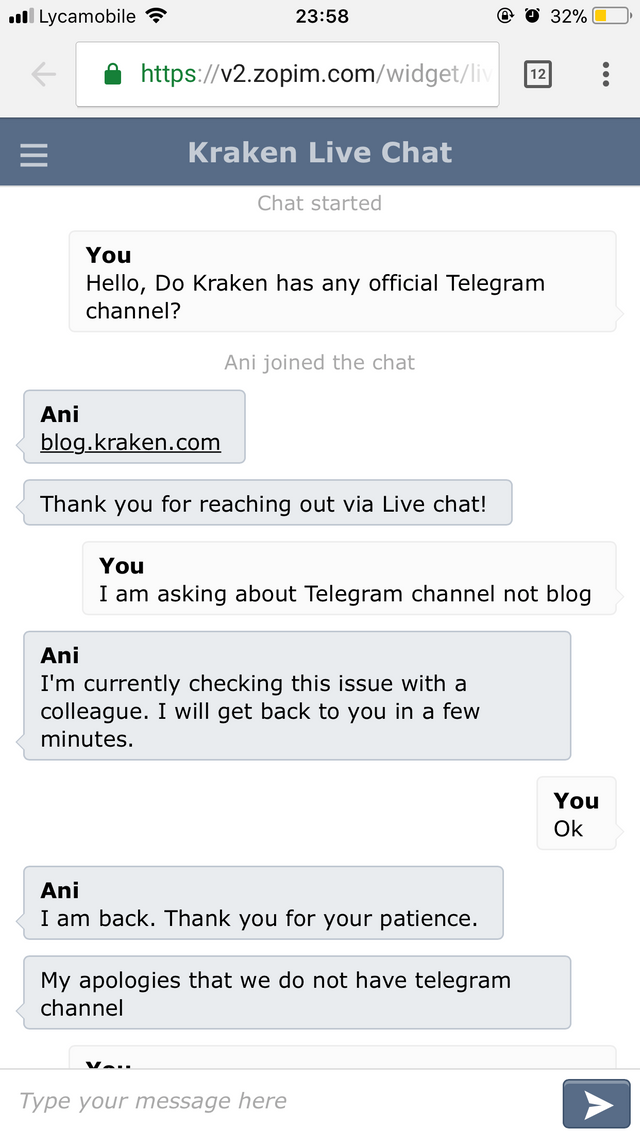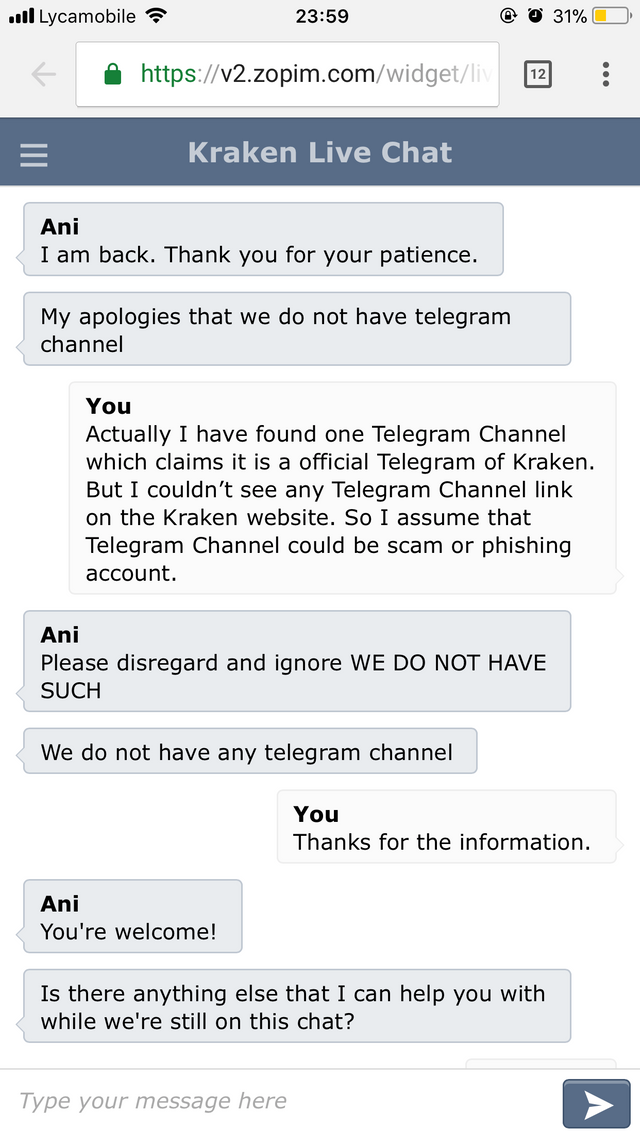 So by this post I want alert and aware you all that whatever you doing online please be careful always and always verify the facts before performing any action online.
Purpose of this post is to spread awareness about phishing scams and warn you that please don't trap yourself easily. Stay safe and alert.
Please help to share this post to more and more people and community by resteeming this post. If you think that this post is really informative and helpful then please consider to upvote.
Many thanks and be safe.