Today I payed with BTC at McDonalds -> TenX made it possible
Hello people, I am back with some news
Just 2 days ago I finally got my TenX Visa Card.
They promise you that you can pay anywhere with Visa and you use a real time conversion rate from your preferred cryptocurrency.
In my country, Austria, there is only Bitcoin available. Yesterday I sent 0.05BTC to my TenX account. After 30 minutes everything was ready to go.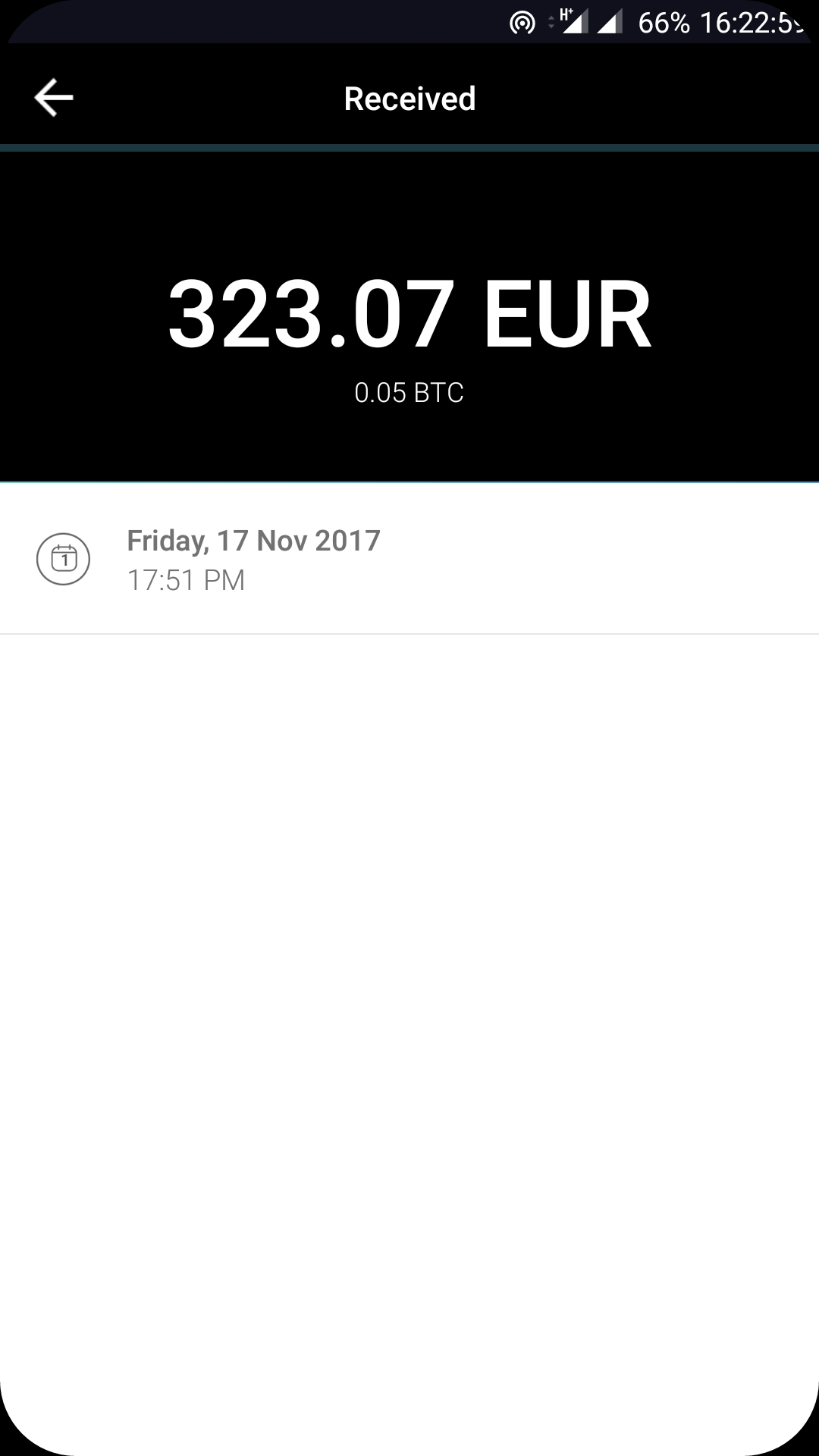 Today I finally got to try it out.
I wanted to go somewhere where I can pay without pressure from a line behind me, so I decided to go to McDonalds, I normally try to avoid to go there, but this was just perfect for a little test run.
I was very surprised how easy and fast it was. It worked without a problem, exactly like the standard bank cards.
Here are two more pictures that show the transaction: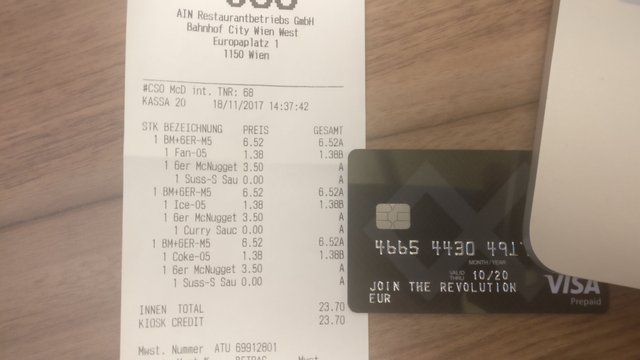 The transaction in detail: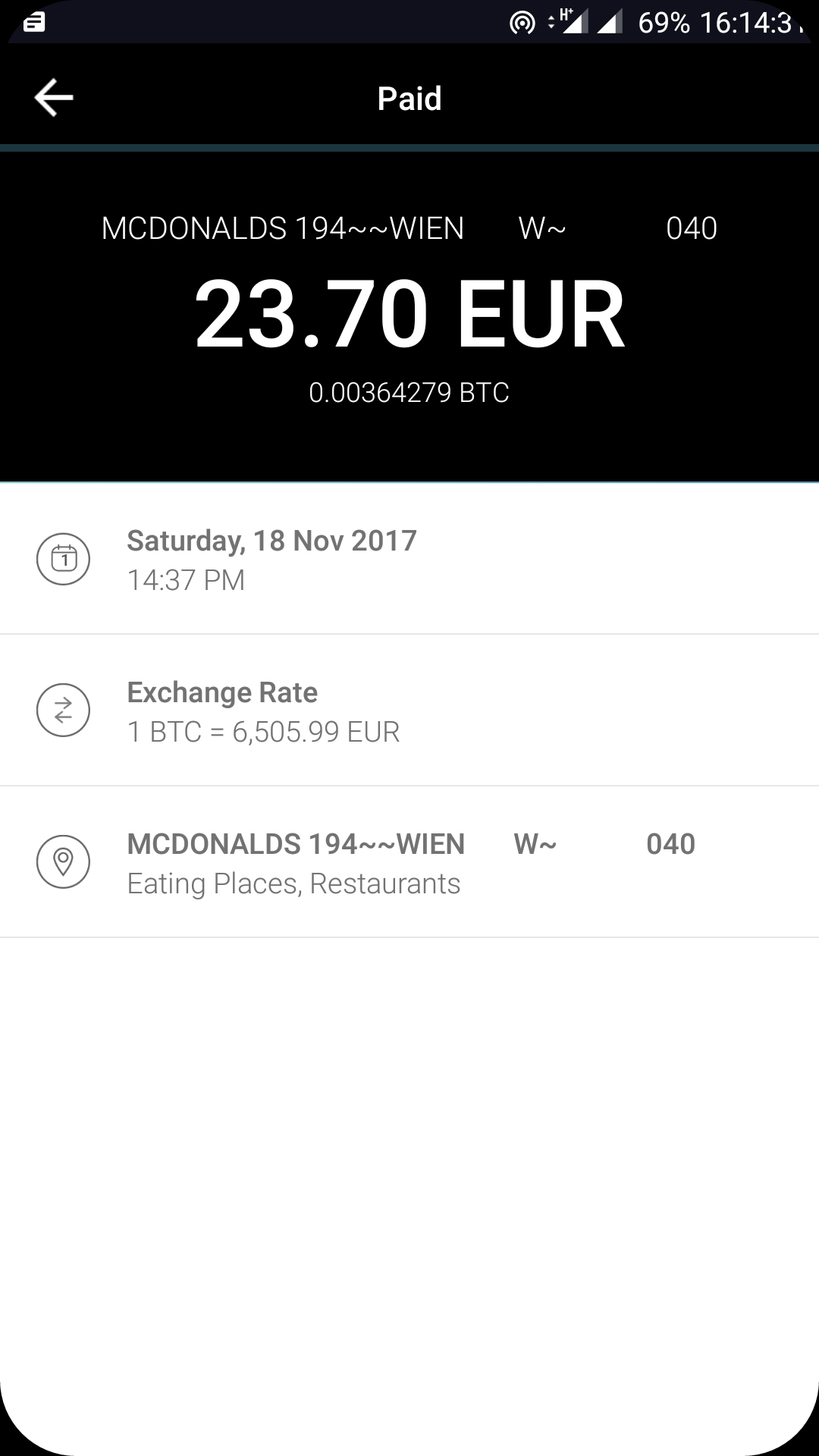 In my opinion this is a very big step into the right direction. This will make it as easy as it can get to pay with your cryptocurrency.
And 3 of the founders of this project are from Austria as well, so I have to promote there product.
If you guys are interested in some kind of a video or you have other questions, just let me know in the comments.