Vision Industry Business & Development Update – June 29, 2019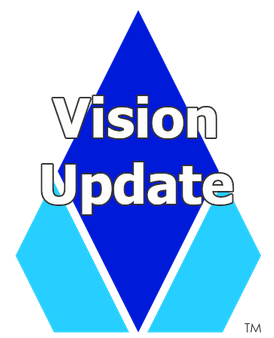 Vision Industry is pleased to announce that Brian Schuster, creator of Red Light Center and the Pornhub Live awards show, is coming on-board to assist with business development. Brian will help the CEO organize on-boarding teams to help with token integration after we have completed building a token payment gateway. Upon completion of the payment gateway, the plan is to perform standardized token integrations with the other additional sites that have signed up to use VIT.
Currently the first planned site integrations include Red Light Center, other gaming sites, and ecommerce sites to be announced at a later date. While no new adult tube sites are planned for now, development will focus on pushing out content and ecommerce sites that consume VIT. This will include sites offering products ranging from nutraceuticals and health supplements to cannabis products where legal.
In keeping with the rebranding started in mid-2018, we will also begin to create and develop VIT integrated clone sites to provide Instagram, Facebook and YouTube functionality to our community and provide in-service sales of advertising as well as accepting VIT for advertising.
The development timeline will be adjusted on July 21, 2019 to carry the project into 2020 and set the stage for future development as use cases for the VIT payment gateway and VIT integrated sites are finalized.
The VIT Team continues to welcome developers in the VIT Community who wish to work with us and develop their own VIT use cases. If you have an idea or concept to integrate with the VIT blockchain, you can contact us to discuss your idea and possible cross-team collaboration. The VIT Team will determine what support we can provide to help you bring your VIT integrated project from concept to reality.
In addition, we will look at expanding the ability to exchange tokens for merchandise and other globally available products and services as we accomplish the task of integrating a new payment gateway to accept VIT as a form of payment for all our platforms.
Lastly, we are in early discussions with a well-known marketing group to work with us to essentially re-launch VIT to new users once the new payment gateway is formed and additional sites using VIT are established.
You can expect our next announcement on or shortly after July 21, 2019. All official announcements will continue to be made through our official channels:
Steemit
Telegram – VIT Global Community
Discord – Vision Industry Token – VIT
Twitter