Vision Industry Token Development Update – July 22, 2019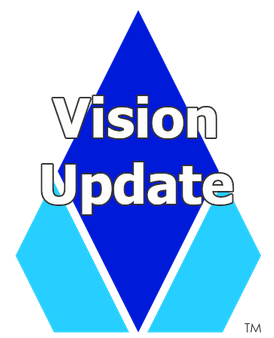 Greetings, Vitizens. This monthly update covers our progress with the VIT Payment Gateway and an update regarding Tube8's VIT integration.
Payment Gateway
The VIT Payment Gateway development has been continuing smoothly these past few weeks. We are aiming to complete development of the payment gateway and have it ready for integration by the end of August. The VIT Payment Gateway will enable any site to integrate VIT as a payment method for in game or in app purchases. The current payment gateway transaction flow will be similar to PayPal's standard payment solution (PayPal Buy Now button).
Payment Gateway General Example Flow:
A business website user clicks PayVIT button, user is redirected to an order page on the VIT Payments official site.
The user then verifies the details of the order (pay from VIT account, amount, product/service, etc).
User then authorizes the transaction with their VIT username and Active Key.
PayVIT submits the transaction to the VIT network and records the transaction details (Tx ID, block number, etc).
PayVIT signs a token that payment is being processed and then redirects user back to the business website.
The business website receives the payment notification token and can then proceed to deliver the product/service or wait for callback from PayVIT when the block that the transaction was included in becomes irreversible (approximately 60 seconds or 20 blocks later).
We will provide more information about the payment gateway in next month's update.
Tube8.com
The VIT integration with Tube8.com has been extensively redeveloped and improved upon in the past couple of months. The connection between Tube8 website frontend the VIT blockchain backend is now robust and very reliable. The VIT wallet inside Tube8 functions reliably as well.
After recent discussions with the VIT CEO, Tube8 is ready to create a new landing page for users to browse only VIT-enabled videos. The page will include a section explaining what VIT is and a call to action for new users to sign up and start earning VIT on Tube8. The 'Get Paid' tab on the Tube8 navigation menu will be updated to link to this new landing page as well.
Tube8 will provide a mockup of the landing page to VIT CEO for final approval. Specific details and additional functions of the landing page are still being discussed and could change or not be fully implemented as we all desire. At the end of the day, Tube8.com is not owned or operated by anyone at VIT and they can choose to integrate with VIT how they see fit. Just as any other website can if they so choose.
We will post another development update in mid-August. All official announcements will continue to be made through our official channels:
Steemit
Telegram – VIT Global Community
Discord – Vision Industry Token – VIT
Twitter