Play2Live ICO | Prospective blockchain platform at Graphene.
Hello to all the Steemians!
I would like to bring to your attention the ICO company Play2Live. This platform is very similar to Steemit. It uses Graphene technology like steemit, which makes its transactions fast, clear and transparent. Just like in steemit, users of this platform are rewarded for the created content and its share depends on the number of tokens on the account.
This is a streaming gaming platform with a lot of options for monetization and earnings for both viewers, gamers, streamers, and organizers. The site has created an entire infrastructure for the enhanced interaction of viewers and their favorite gamers. Streamers can create their communities and earn on content, and viewers can spend LUC tokens to choose more advanced forms of interaction with the streamers. Also, viewers will receive tokens for reviews on content and viewing ads.
ICO has a three-level referral system. Your reward amounts to 5% of LUC tokens purchased by your first level referral, 4% for a second level referral and 3% for a third level referral.
Also, you can use the promotional code cryptosrus to get an additional 2.5% of coins when buying.
Soft cap: $3 000 000
Hard cap: $30 000 000
At the moment, raised funds for the amount: $23 925 402
Here are a few screenshots from their website: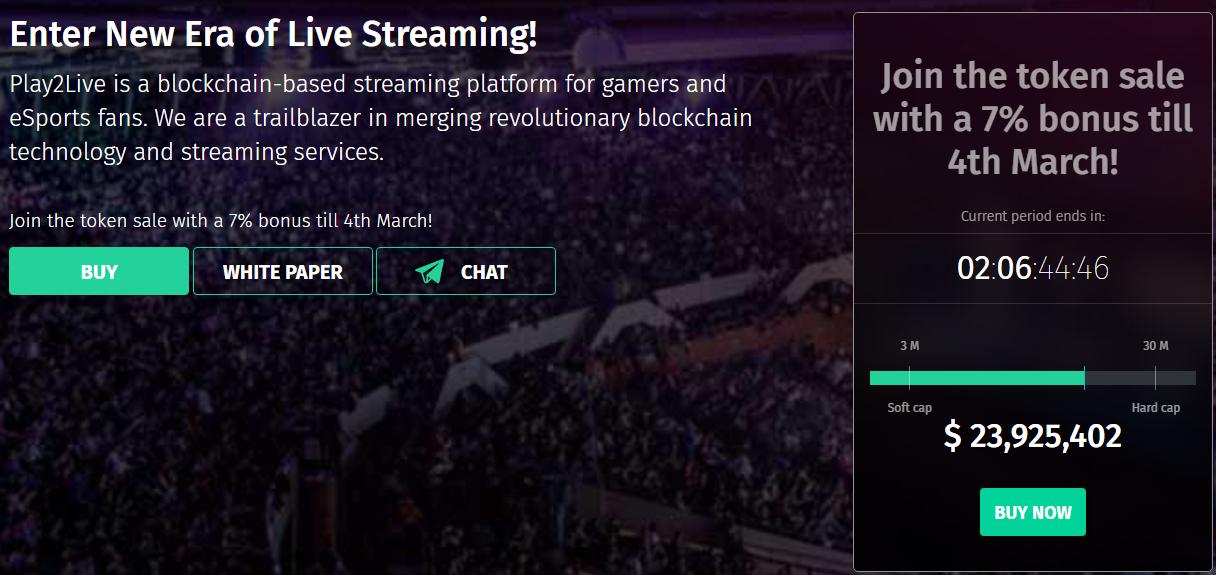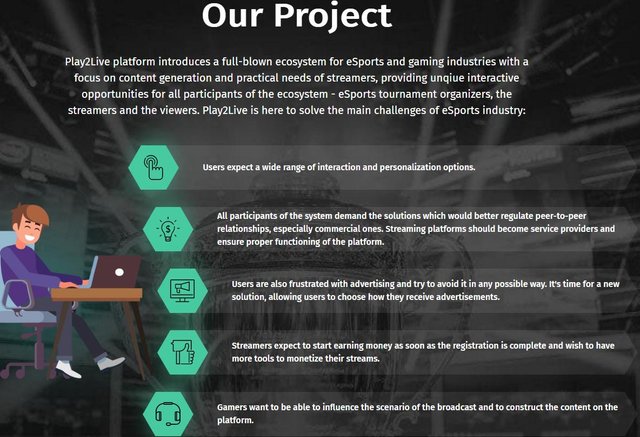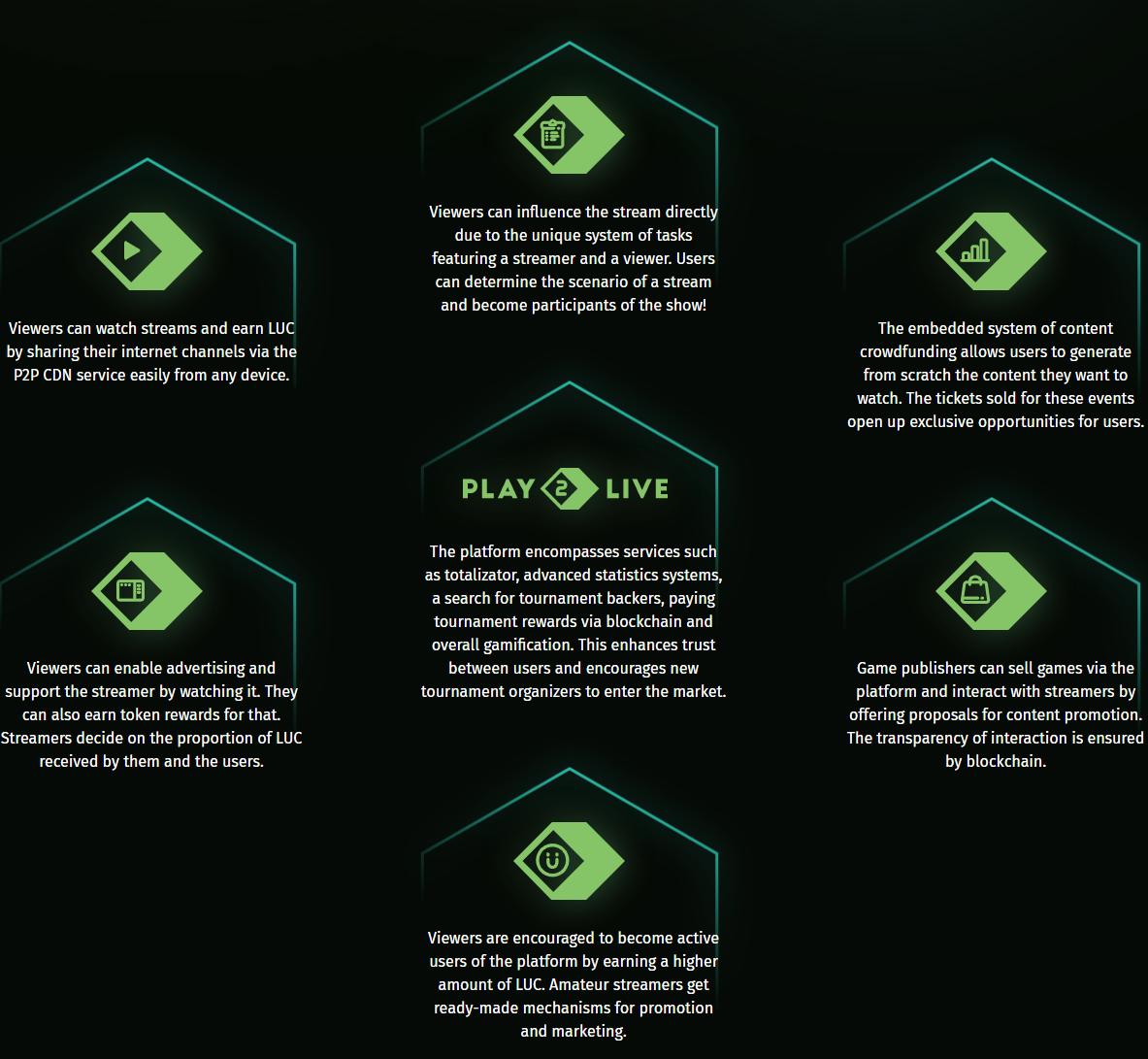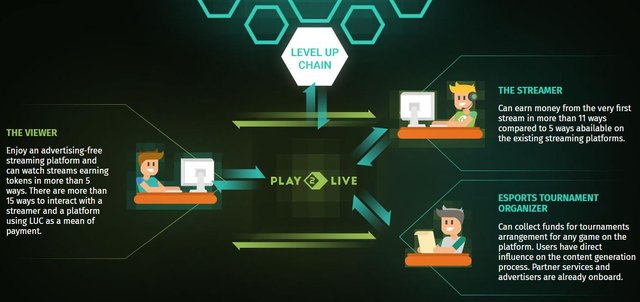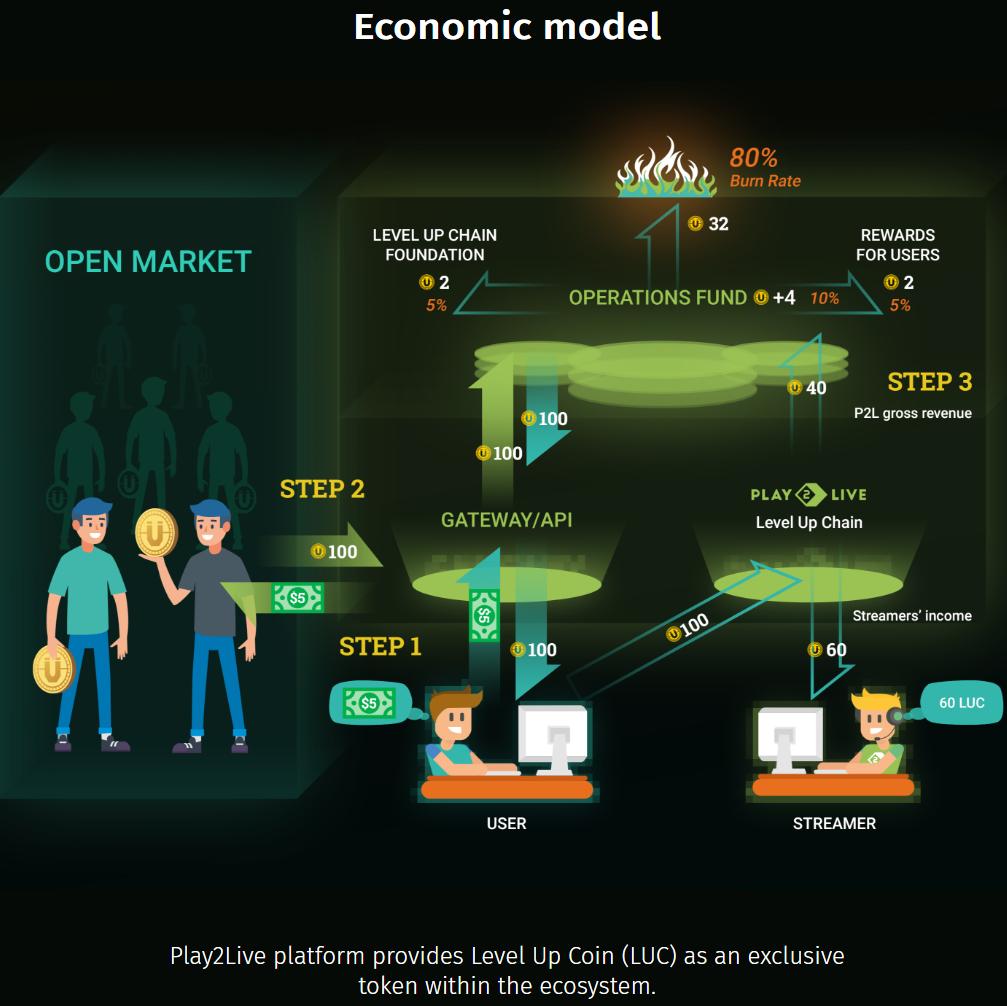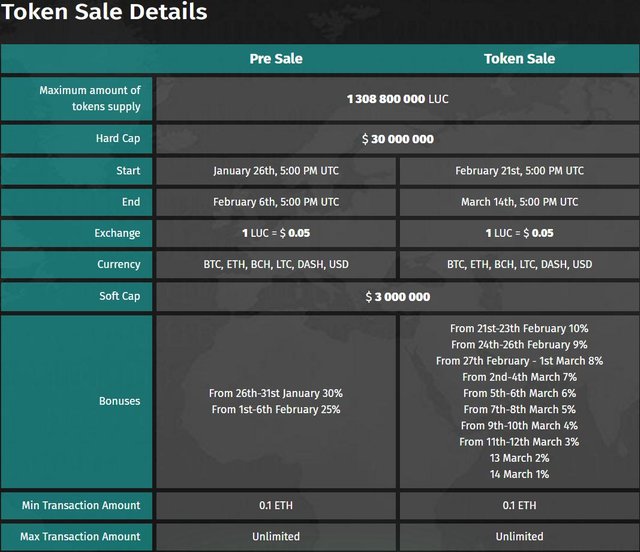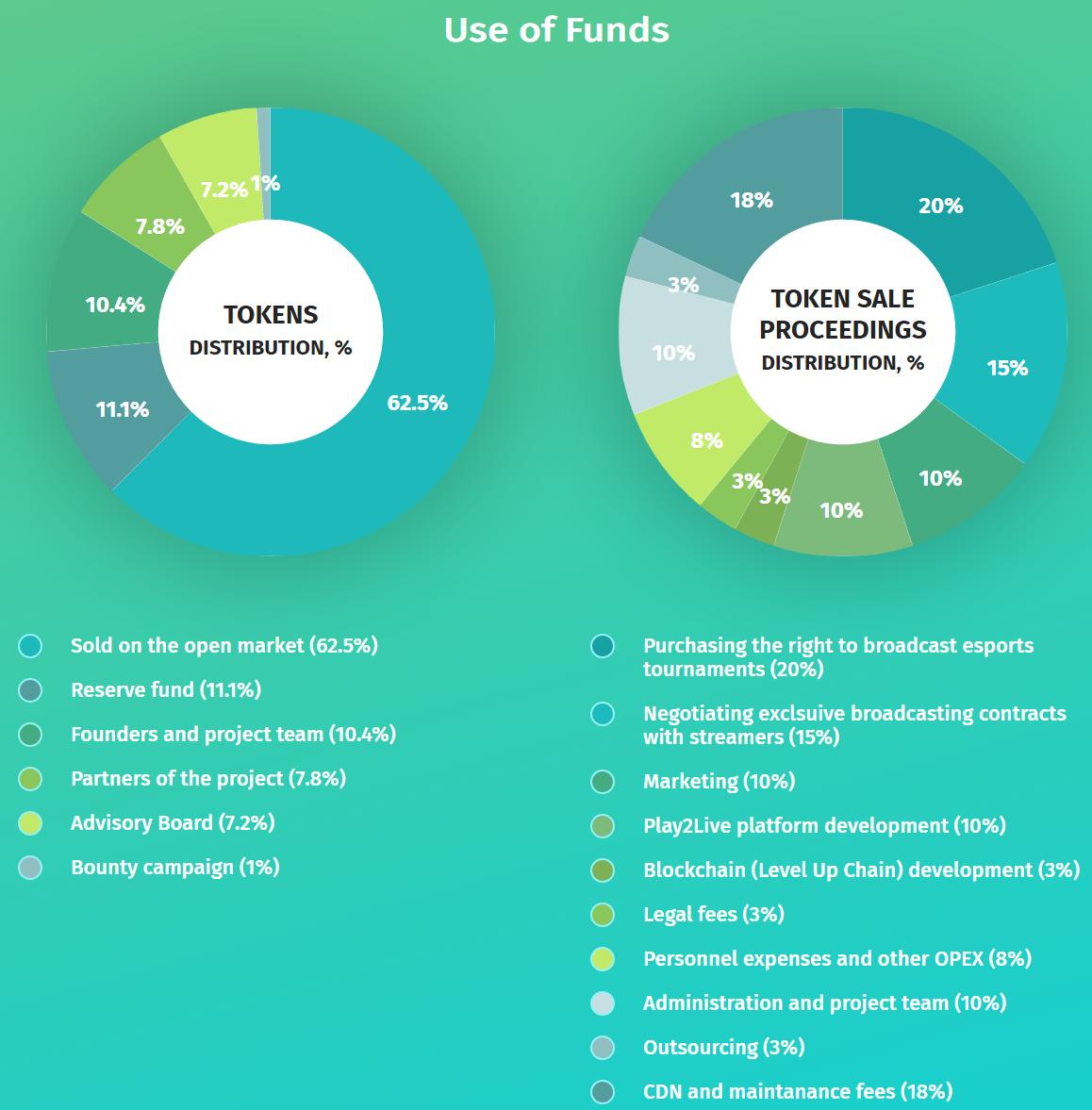 More information you can get on the links below:
Official website: https://play2live.io
Whitepaper : https://play2live.io/storage/b/2/Whitepaper_eng.pdf?1515681098
BitcoinTalk: https://bitcointalk.org/index.php?topic=2450026
Twitter: https://twitter.com/play_2_live
Facebook: https://www.facebook.com/play2live.io
Telegram: https://t.me/play2live
Blog: https://medium.com/play2live
YouTube: https://www.youtube.com/channel/UCIzMecH8naOR_2SZ2kMknRg
ICOTRACKER - https://icotracker.net/project/play2live
Referral link: https://my.play2live.io/?ref=faf8dd589a4c084b15e0cc76