Tidex airdrop declared a success!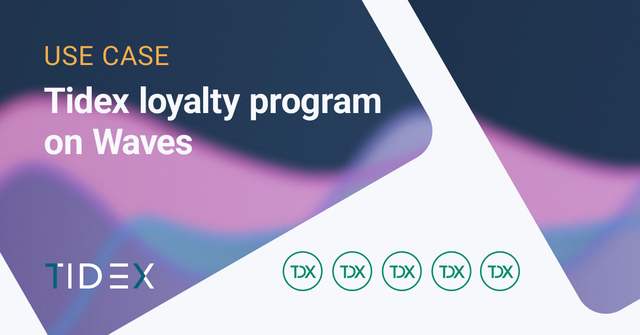 The Tidex exchange recently held a mass-airdrop of their TDX token, making full use of the Waves-NG protocol to process thousands of transactions in short order. The results have been encouraging, and should be an example for every crypto marketing campaign!
Tidex was one of the first exchanges to list WAVES and Waves assets. Over the course of 2017, it has grown in size ​and has recently announced its expansion plans — seeking to add fiat gateways, gain the required licenses​ and implement the best practices of modern trading platforms.
Alongside all that, it intends to grow its trading volumes significantly, and one of the ways it will achieve its aim of becoming a Top #5 exchange is via the use of its TDX token. Holding TDX gives the user discounts on trading fees, and there are TDX rewards for those who bring larger volumes to the exchange. WAVES and WCT holders will recently have received TDX in their accounts, after Tidex conducted a massive airdrop to raise awareness of its activities.
What's in an airdrop?
Airdrops might seem like a gimmick but they're an essential part of any smart token marketing campaign. Think about it: by distributing your token to a large number of WAVES and WCT holders, you tap into a huge potential userbase. These are the people who are most likely to be your first customers, so it's a bit like conducting a highly-targeted leaflet campaign. Not only that, but you're giving each of them a little bit of digital value, the price of which is tied to the success of your platform and business model, making every single one of them a minor new investor too — and potentially someone who will be interested enough to take a larger stake.
A total of 1 million TDX tokens were reserved for the airdrop, with 500,000 already distributed in batches of 250,000 in December and January — putting Waves-NG through its paces (in reality, it barely broke a sweat).
The airdrops proved to be great PR for Tidex. The value of the TDX token has roughly doubled in value as a result of the airdrop, almost touching $1 at one point. More to the point, thousands of new users have learned about the exchange and what they're trying to achieve — not a bad result!
To find out more about the loyalty token, visit https://tidex.com/exchange/loyalty — or to sign up for an account, visit https://tidex.com.
---
Join Waves Community
Join Waves News channel
Join Waves Twitter
Join Waves Facebook