Waves Ecosystem Visualised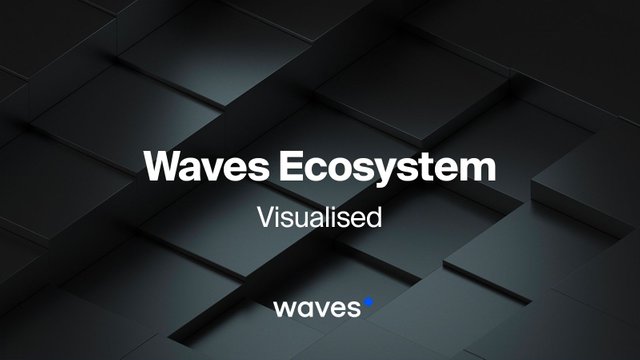 We've already told you about the bright blockchain future that will be arriving very soon, and that future is coming from Waves. With the launch of smart contracts, atomic swaps, voting and DApps, Waves will become the most advanced blockchain ecosystem for businesses, services and communities, providing them with all the benefits of our cutting-edge, constantly evolving technology.
Even now Waves offers a wide range of unique opportunities with powerful functionality. You can easily and securely create, send and trade custom blockchain tokens, switch between traditional currencies and cryptocurrencies, significantly boost the effectiveness of your startup or established business and conduct a pre-ICO or ICO.
We bring the advantages of blockchain technology to the people — meaning unprecedented security, transparency and convenience. New users, businesses and communities keep joining us every day. Together we are enhancing Waves' technology and spreading it across the globe. So what is so special about our ecosystem? Here are some of the key elements of the Waves ecosystem visualised.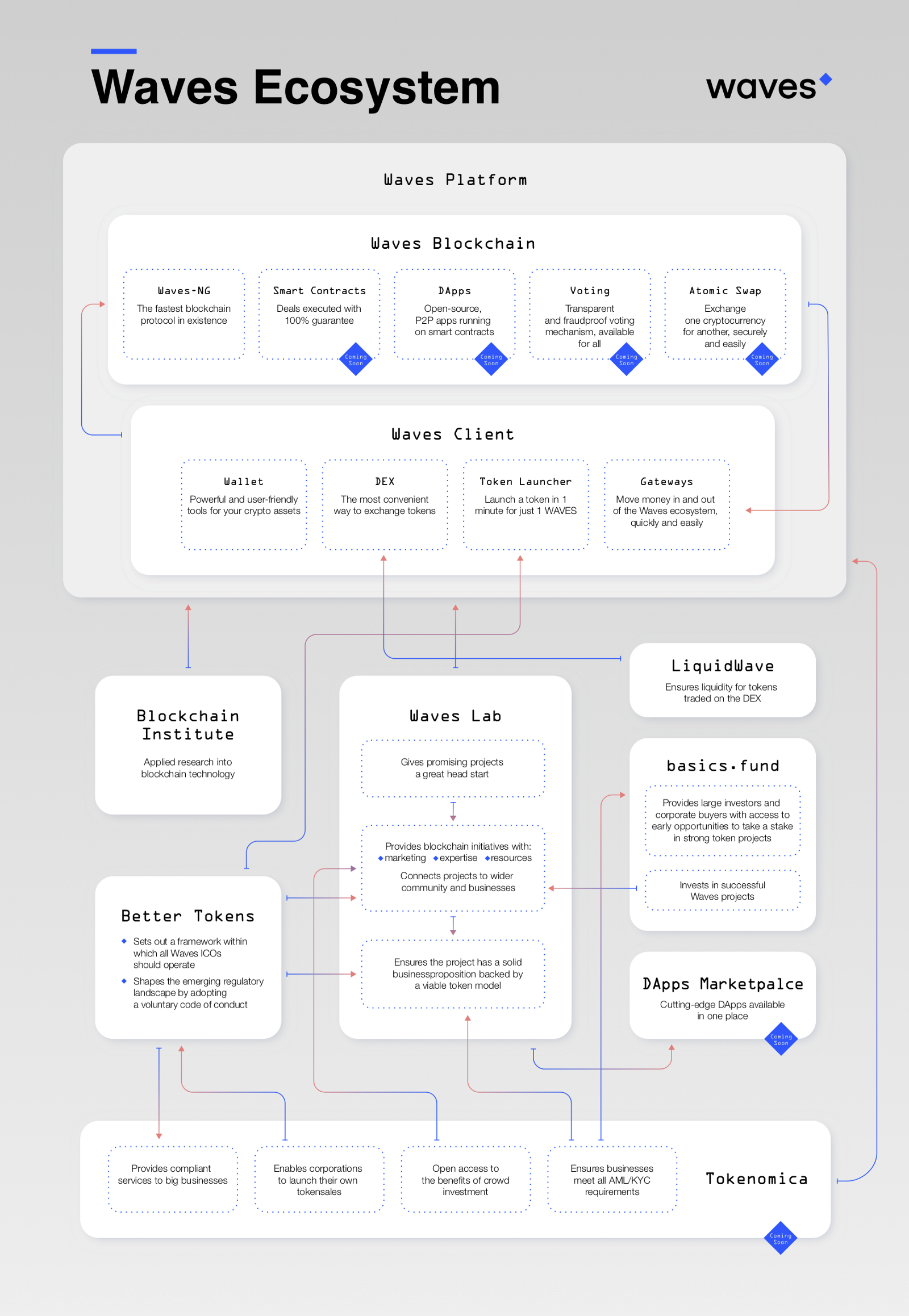 You can download high resolution PDF.
---
Join Waves Community
Read Waves News channel
Follow Waves Twitter
Subscribe to Waves Facebook