Chart of the Day: ZRX Setup Forming

ZRX now as a valid leading diagonal (a wave 1 where the subwave iv overlaps i). Diagonals can be suspect so we have to hold with a grain of salt. However, as long as over 56 cents this setup is valid. I prefer to see red B wave here. However, if we get 5 waves into the box, and hold support we may already be in the larger third wave.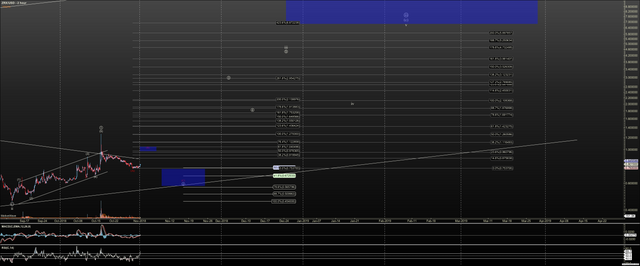 Note that free 15 day trials are available for our trading room and community on Elliott Wave Trader, where I am a full time analyst. You'll rub nose with, professional, amateur and traders in the learning process, while getting trade calls and ongoing direction for the market. No credit card is needed for a trial.