Benefits Of MenaPay To The Mena Region.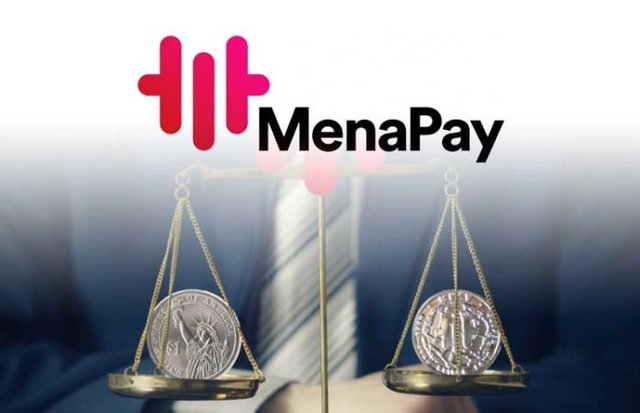 Welcome to my page esteemed reader, if you browse through you'd see that I write an article weekly on MenaPay, a well detailed and researched article on this wonderful project and I bring it down here to share to everyone and if seen well also place an investment in its MenaPay token.
Today, I'll be giving another well detailed article on the benefits that the MenaPay project gives those in the Mena region.
The benefits of MenaPay primarily in the Mena region are;
Obligation Of Carrying Cash:
According to the Islamic law, an islam is prohibited to generate profit through interest and because banks and its system does not honor this law the vast population of islams in the Mena region do not have bank accounts but instead make use of fiat cash currencies to run their financial transactions and this is clearly an old fashioned way of doing transactions, it is not safe as the cash holder could get robbed or the cash receiver could be scammed with fake bank notes.
However, MenaPay does not work like banks and thus obeys the financial Islamic law stated above but still offers its users the best, secure, decentralized and fastest way of running transactions without fear of being robbed or offered bank notes since every transaction done is cashless and digital.
MenaPay brings a digital, single and stable currency to the region which people can carry in their smartphones.
Cross-border Money Transaction:
As a result of extreme conversion rates of banks, it is very expensive to make cross-border transactions or online payments in various currencies in the Mena region.
This will no longer be a problem as MenaPay aims to make this process a very simple and easy one all the users have to do is successfully complete the KYC process required by MenaPay and money transfer between countries would be as easy as sending messages on any online platform, it will only take as much as seconds to successfully complete a cross-border transaction.
Single Payment Method For Online Shopping:
In the Mena region, the only way to shop online is by using the traditional method of paying "cash on delivery" also known as CoD, but this method brings with it high cost, uncharged deliveries and besides the CoD method only works for for paying physical goods/services paying for a digital/online service is still yet to be implemented in this region. With MenaPay the problems are fully solved, as users can pay for their physical goods online without the risks and disadvantages associated with CoD method and MenaPay also comes with a fully Islamic finance compliant digital payment system to all of its users along with its stable blockchain based currency, MenaCash.
          CONCLUSION

The benefits offered by MenaPay to the Mena region is vast and highly beneficial compared to what any financial institution can provide for these region, it fits well with the laws and customs of the people and because it is blockchain-based which is also automatically online based, it will continue to serve and sustain forever as well as an open room for improvement.
RELATED LINKS;
Website: http://www.menapay.io
Whitepaper: https://menapay.docsend.com/view/pwjr8rt
Bitcointalk Ann. Thread: https://bitcointalk.org/index.php?topic=4884588.0
Telegram: https://t.me/MenaPay
WRITER'S INFO
Bitcointalk username: Beneze
Bitcointalk profile link: https://bitcointalk.org/index.php?action=profile;u=2190968;sa=summary