THE CRYPTOGENE PROJECT- Blockchain Solution For Africa
CRYPTOGENE STEEMIT BOUNTY PROGRAMME
(Round one)
---

ABOUT THE PROJECT
At cryptogene our mission is to provide blockchain-based solutions, especially for African countries. The project targets Africa as its primary base and seeks to create better integration and development using the huge advantages that blockchain technology offers.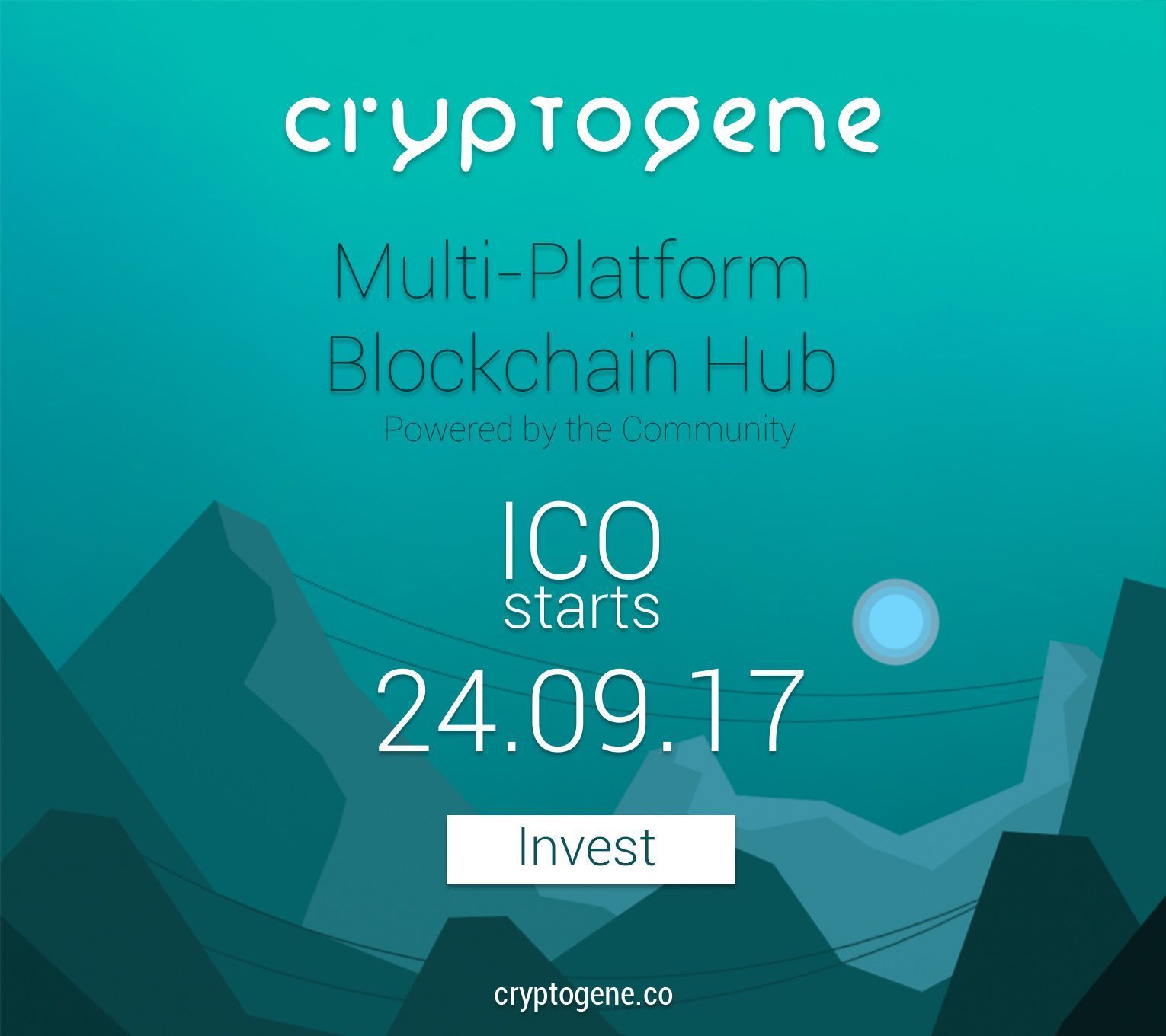 ---
CRYPTOGENE STEEMIT BOUNTY PROGRAMME
With a starting prize of 3000USD worth in $CGT for the CRYPTOGENE steemit bounty program.
WE ARE REWARDING PARTICIPANTS, WHO POST, COMMENT AND RESTEEM ARTICLES THAT BASICALLY EMBRACE CRYPTOGENE COMPREHENSIVELY.
LEVELS OF STAKE
Posts about Cryptogene: 50% of the total bounty prize.
Upvote & Comment: 30% of the total bounty prize.
Upvote $ Resteem: 20% of the total bounty prize.
There are no limitations to who can participate, It is open to all steemit members and the cryptogene community as long as you have an active account on steemit.
Cryptogene Community will vote on the best content at the end of every week. Best content at the end of every week will rewarded with $100.
ENTRY REQUIREMENTS
*Title of every entry must contain CRYPTOGENE - Entry, First tag of post must be CRYPTOGENE-ICO
*Your post must not be more than 2 days older than this post.
*Post must be creative with pictures and well explanatory message of what cryptogene is and what it stands for.
*Post must be original plagiarized post will be disqualified. If picture is not original, state the source.
*You must upvote and resteem this post.
---
HOW TO PARTICIPATE IN THE BOUNTY PROGRAM
--Comment on this post indicating your interest to participate in the bounty program.
--Drop a link to your post, your comment or your resteem page.
---
DURATION OF THE BOUNTY PROGRAMME
The bounty will be open till the beginning of the Cryptogene ICO (24 September 2017)
REWARD
-Good quality, creative, educative, and inspiring content about cryptogene will be given preference.
-Rewards will also be considered based on the substance of the content and good formatting.
---
HOW TO KNOW IF YOU ARE ENTITLE TO A REWARD
√Your comment will be replied noting that you are qualified for a reward and how to contact us for your prize.
End of every week Cryptogene Community will vote on the best content.
Prize will be distributed at the end of the week aswell, also there is no limitations to how much you could be rewarded with.
JOIN US ON :