Cryptojackers Hijacks Millions of Android Phones to Mine Cryptocurrency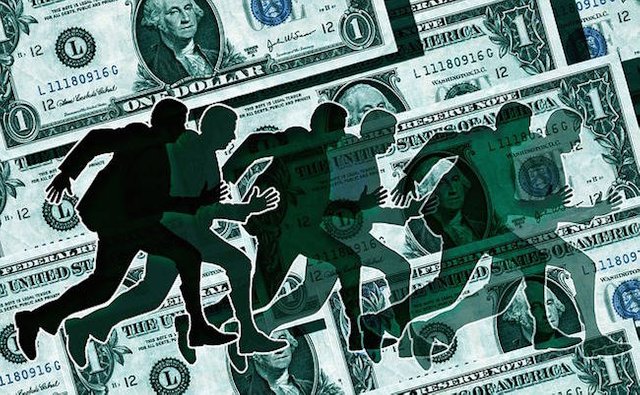 Cryptocurrency mining is all in the hot news now days. Just recently i had posted about cryptojackers affecting thousands of vulnerable computers and now we hear these hackers have also affected millions of android phones.
Also Read: Cryptojackers Hijacks Thousands of Websites by Hidden Crypto-Mining Code
According the "Android Authority" (link below) these cryptojackers have also affected millions of vulnerable Android devices to mine crypto currencies worldwide. It is recommended that you should avoid downloading / installing APKs from any suspicious websites or stores other than google play stores.
According to "Malware Bytes" these hackers enter your device through a malicious ads tempting users to download / install an infected application which redirects them to a cryptomining page and would only stop mining after a valid CAPTCHA code is entered. Below you can see the processor usage spike when it is crypto mining.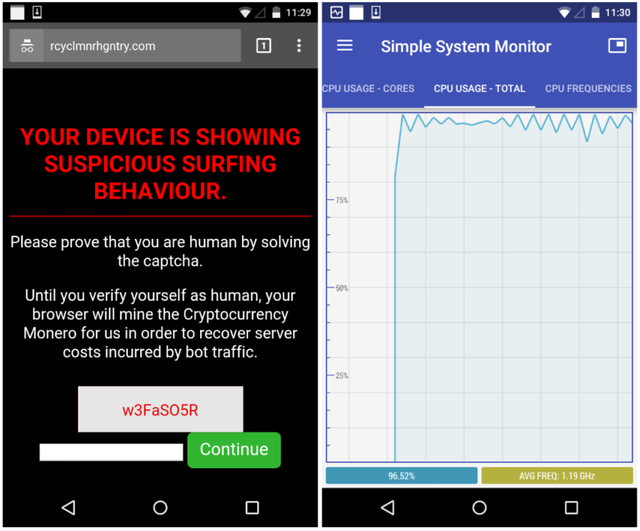 As per statistics revealed by "Malware Bytes" there are over 30 million visits per month whereas an average user spends around 4 minutes on these malicious sites. So you can imagine the ton of profits these cryptojackers are making.