How to Minimize your Risk in - Crypto Trading
Hello all Steemians,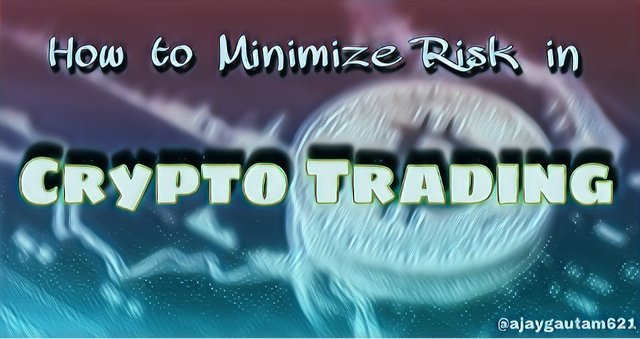 I hope all you are doing well and earn a decent income from Crypto Trading. But few things you must always in your mind while trading in Cryptocurrencies or investing in. As you know that this market is too volatile and can ruined you and you can loose your all of hard earned money that does not means that you have not been involving in crypto trading do but with proper guidance and proper goal.
There are few example that will blow up your mind:
Bitcoin started with $0.001 and it's highest price reached at more than $19,000 and again drop more than 200% so if any newcomer enters on that price than he will surely says that Crypto investing is bad and who have buy at below $5,000 price than he thinks that Crypto trading is better than any other investment.
So you must learn from this movement that you have clearly known your entry and exit time.

Invest only in top Crypto currency like Bitcoin, Ethereum, Litecoin, Ripple and other top 20 currency only. Never go in any ICO investment and also choose best Cypto trading platform like Binance, Bittrex etc.

Never do leverage trading if you have not any professional knowledge about derivative trading and how it works.

Do not waste your time in any signal website or telegram channel just improve your own technical analysis skill on Tradingview platform which is free to use basic function and even many premium also.

Always use stop loss the golden rule of trading is " Minimize your loss profit automatically generated" so before put any trade you must clear about your stop loss and profit limit this will resist your loosing all money.
Thanks for visit my blog.