Do you like to collect digital objects? Then, you should see the CryptoSkulls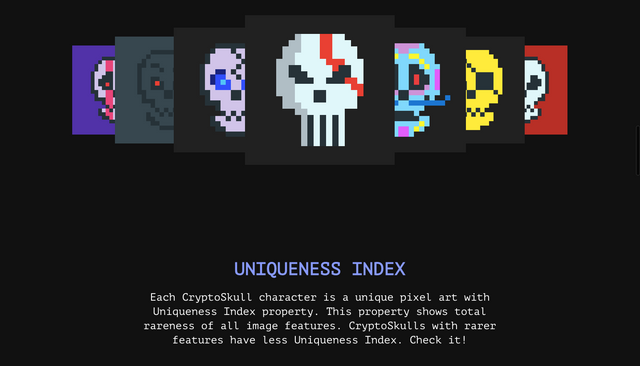 Screenshot Taken from cryptoskulls.com
Hi everyone,
People have long liked to collect items that, due to their rare and unique characteristics, acquire exchange value over time, for example we have those who collect postage stamps from all over the world and from different times, this activity is called philately, or those who collect different types of bills or coins, in short there are tastes for everyone.
In this sense, this is also true in the digital world, and especially there are large markets in the different Blockchain where digital objects valued in cryptocurrencies and tokens are exchanged. On this occasion I will briefly comment on the CryptoSkulls.
What are the CryptoSkulls?
The CryptoSkulls are 10,000 collectible ERC-721 non-expendable tokens stored in the Ethereum blockchain that you can find in the decentralized markets of this Blockchain. If you like, you can check them out at https://opensea.io/assets?query=CrytoSkulls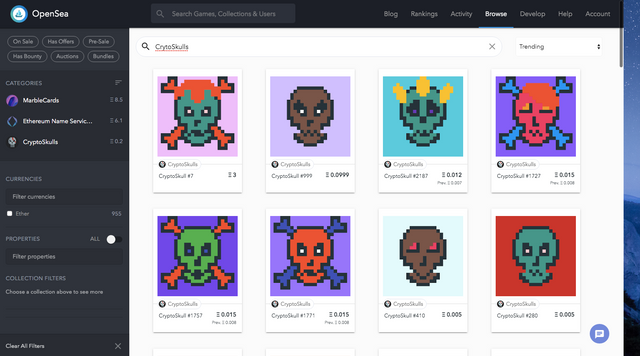 Screenshot Taken from opensea.io
These tokens only belong to one person and because of their unique characteristics, that is, they cannot be destroyed, deleted or duplicated, they are objects that you can buy and sell. As in the real world, some of these increase their value. So it is not a bad idea to take a look, maybe you will be encouraged to collect it and it will eventually turn out to be a good business.
I leave the link below: