Cutting support for people who has abused our trust!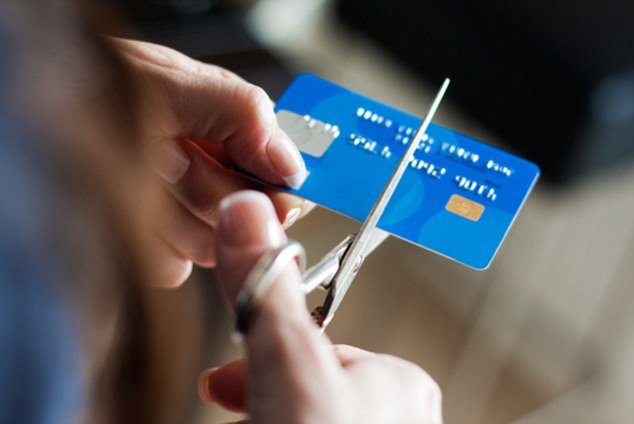 He has been bragging about seducing every girl/woman on STEEM, sometimes as a joke. But lately it has come to our attention that @Walden is a predator lurking around for women and children he can receive explicit photos from, and then threatens them that he will release what they send him unless they do what he says, for example - @Walden has been bragging more than once about how he got rid of @SteemPowerTwins because he had Skype-sex with one of them and showed us some pictures.
However @SteemPowerTwins never complained to anyone, they kept silent and just powered down and left, while a self-secure @Walden assured everyone that they would not come back. Using Sexual material as revenge-power goes against what we stand for, plus we have also observed him poking fun at every girl/woman that has ever joined the chat communities around STEEM, and the last few days he has become worse than ever, attacking new users left and right for absolutely no reason.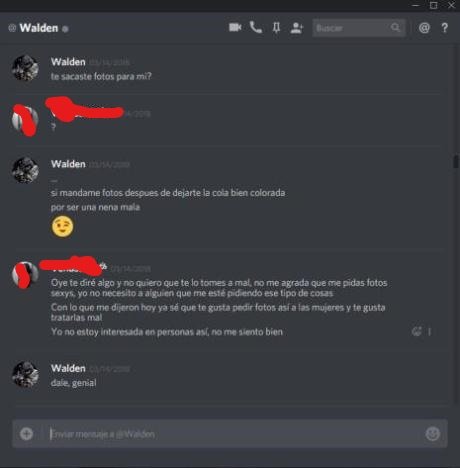 The chat above is between @Walden and an underaged girl, he does not care, as long as he gets nudes he is happy, and then he uses your nudes to own you and scare you. We have observed it, and more people are observing it.
Giving him SteemPower delegation brought out the worst in him, and we wonder if other people are abusive like that, if so come to http://STEEMspeak.com and report them in the public voice chat when you have proof and there is a serious matter going on. We want more users to join steem, but we also want to retain the users we have by contributing to a culture that is business friendly, and people that abuse and strike fear into steemians are not good for our business or any other steem business, so it is in our interest to help get rid of predators and predatorial behaviour on STEEM as far as we can help, we will help.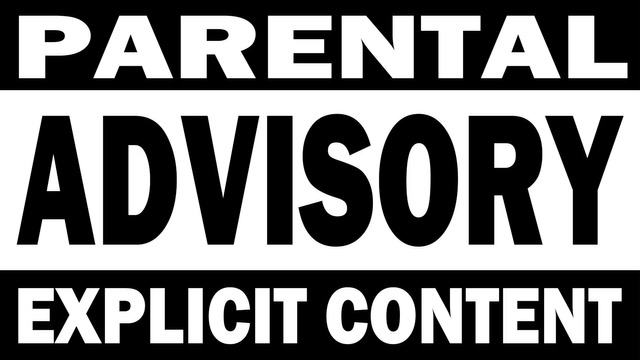 Blacklisting of Jerry Banfield due to forcing his sexuality confessions to everybody by abusing @Booster and many many other bidbots.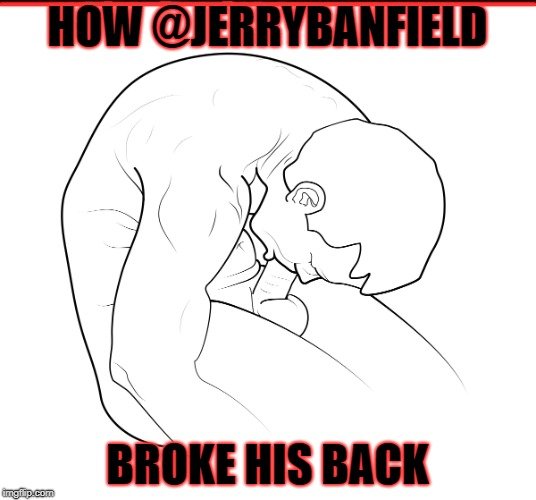 People may do whatever they want, but we decided to remove his upvote and support for his witness after hearing him out twice. The conclusion came when he made another post, excessively upvoted it to high heaven to complain about the majority on STEEM that was disgusted by his previous post. However, he is only blacklisted for 60 days, a cool down period as we do give people second chances and hope for change.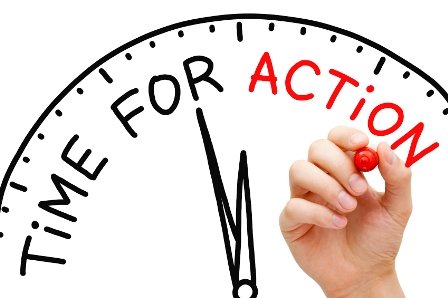 We want to see more HEROS on STEEM, HEROS rescue the weak common people from abusive groups of other common people or some giant troll which only harass. YES, WE WANT TO SEE MORE HEROS ON STEEM! We already have too many idiots running around here playing content police, getting paid to shower themselves in gold while arresting and persecuting as many people as possible - we need HEROS, not abusers!
STEP UP AND BECOME SOMEBODYS HERO TODAY AND TOMORROW AND ALWAYS!
---
---
Almost 6000 members are waiting for you at @STEEMspeak Discord. Here is an invitation link for you and your friends. Make sure you have a good gaming headset with headphones and microphone so we don't get echo. https://discord.gg/TP6HYAx