ADSactly Hollywood Legends - Forever fascinating Marilyn Monroe
Few are the girls who never dreamed of becoming an actress, a movie star, a Hollywood icon. Even fewer are the girls who never swooned over a hot movie star. Whether we like it or not, Hollywood is still the film-making capital of the world, and if you look at many of today's starlets you would believe that all it takes is a nice face and a lot of well-placed silicone. However, Hollywood became the stuff of dreams decades ago when the movie stars were larger than life. This series is about the Golden Era of Hollywood and the legends on whose blood, sweat and talent the success of the modern film industry was built upon.
Almost sixty years after her death, Marilyn Monroe is still one of the most recognizable faces in the world, a major pop culture icon and her status as a sex-symbol has not faded with time. Her unparalleled beauty can be said to have been both a blessing, her golden ticket to stardom, and a curse, both in her career and in her private life. As an actress she had to fight hard against being typecast as the 'dumb blonde', while in her private life many men wanted her, but few really loved her.
Her need to be loved developed in her unhappy childhood, when she was passed from one foster family to another, being also sexually abused in the process.
Marilyn Monroe was born in 1926 as Norma Jeanne Mortenson, to a loving but mentally unbalanced mother. When she was about seven, her mother managed to put her life in order and take the girl to live with her, but this period of normalcy was short-lived. A few months later, her mother was diagnosed with paranoid schizophrenia and spent the rest of her life in and out of mental institutions. With no known father, Marilyn became a ward of the state, spent time in an orphanage and in various families, where she was abused at a very young age. By the time she turned 16, she was again at risk of being sent to the orphanage so she decided to marry a young man, Jim Dougherty, whom she did not love and found quite boring. The year was 1942 and her husband enlisted and was shipped out to the Pacific. As was common during the war years, Marilyn took a job at an ammunition factory. It was here she met a photographer taking pictures of working women to boost the troops' morale.
Marilyn quickly jumped at the opportunity of a career in modelling, then tried her luck with acting. Her looks were enough to grant her a contract with 20th Century Fox in 1946, but no movie parts. (Apparently, it was common practice to sign up aspiring actresses and keep them on hold so that rival studios would not get them.) She divorced her first husband the same year.
All she got were bit parts in irrelevant movies, but she used her time taking acting classes. If Fox studios did nothing to advance her career, it was there that she was told to dye her hair platinum blonde, to resemble Rita Hayworth, famous actress of the 1940s.
Marilyn Monroe's luck changed in the early 1950s, when she got secondary parts in two great movies 'All About Eve', starring Bette Davis, and 'The Asphalt Jungle', film in which her few minutes of screen time were enough to get her noticed. Her fame rose, but most of the parts she got were of the 'sexy ornament' variety, nothing to showcase her acting.
'Niagara' (1953) is one her better movies of the period, although much of the attention the film garnered was due to her appearing naked under a towel, a scene quite shocking for the era.
'Gentlemen Prefer Blondes', released the same year, was a huge commercial success, further cementing her position as Hollywood's favorite 'dumb blonde'.
The following year, Marilyn married former baseball star Joe DiMaggio, one of America's sports legends, which brought her a ton of media attention. Their marriage was to be short-lived, Marilyn having affairs with Marlon Brando and Arthur Miller even before the divorce was finalized in 1955. The same year saw the release of one of her most memorable movies 'The Seven Year Itch'. Even if you have not seen the movie, you must have seen the famous photo with the subway grate and the wind blowing up her skirts, an iconic pose many have tried to recreate over the years.
Her subsequent marriage to playwright Arthur Miller, in 1956, was an act of courage as the actress had been warned it might damage her career, as the famous writer was investigated for communist activities. It was the McCarthy era, when many careers were destroyed and actors blacklisted for suspected communist views.During the five years they were married, Marilyn Monroe took long breaks from acting, spending time with her husband at their home on the East Coast.
However, in 1956 she made a lesser known movie 'Bus Stop', which offered her the chance to prove her acting skills in the part of a saloon singer with dreams of stardom. Critics compared her with Charlie Chaplin, for the ability to blend tragedy with comedy. She also got a Golden Globe for the part.
In 1958, she returned to Hollywood for the greatest movie of her career (and of all times), 'Some Like It Hot', with Tony Curtis and Jack Lemmon. As always, working with Marilyn was difficult, she often asked for retakes which drove her costars crazy, but the film was a huge success.
It is during the 1950s that her health started to deteriorate, she suffered from endometriosis and had several miscarriages. It's been said she was very much upset by her inability to have a child. She started to rely heavily on alcohol and sleeping pills. Marilyn also discovered her husband was 'dissapointed' with her and even ashamed in front his friends, as he wrote in his diary.
Following her divorce from Miller, she returned to the West Coast, dated Frank Sinatra for a while and tried to rekindle her acting career, but it was mostly projects that never got anywhere.
Some sources say it was Frank Sinatra who introduced Marilyn Monroe to president John F. Kennedy, a charming man known for his many affairs. It is hard to say what went on between the two of them, whether it was a one-night stand or a real love story. Given his position as head of state, clandestine meetings were difficult to arrange, yet most sources agree they spent at least a night together, in March 1962 at Bing Crosby's house. Other accounts have her wearing a disguise to sneak into a New York hotel to meet JFK. Rumors say she became so infatuated with him that she dreamed of becoming the next First Lady and even once threatened Jackie Kennedy she will take her place. One very public proof of their affair is her performance at JFK's birthday bash in May 1962, where she famously sang 'Happy Birthday, Mr. President', in a most seductive voice and a flesh-colored dress that made her appear nude. One columnist described her as "making love to the President in the direct view of 40 million Americans". You can watch that performance here and judge for yourselves.
That famous gown was sold at auction in 2016 and brought $4.8 million, being the most expensive dress in history.
On the same occasion, Marilyn Monroe gave JFK a gold Rolex inscribed "Jack, With love as always from Marilyn May 29th 1962.". Sources say JFK ordered his aides to get rid of the watch, but it still exists and in 2005 was sold at auction for $120,000.
In the last months of her life, she also became involved with JFK's brother, Robert, who was originally sent to tell her the relationship with the president is over. The affair with Robert Kennedy is documented by a letter one of his sisters, Jean Kennedy Smith, sent to Marilyn.
'Understand that you and Bobby are the new item! We all think you should come with him when he comes back East!'
A bit strange, since Bobby Kennedy was also married at the time.
And then the shocking news Marilyn Monroe committed suicide on August 5, 1962. Was it depression? Was it that her career was waning? Was it something else? The barbiturates level in her blood was so high an accidental overdose was ruled out. In recent weeks she had been trying to revive her career with media interviews, including a shoot for 'Vogue' and she had a few movie projects. Even so, suicide cannot be ruled out. At the same time, neither can the assassination theory. There are sources who maintain she was threatening to go public with the story of her affairs with the Kennedy brothers, which could have brought down JFK.Reason enough to shut her up for good.After all this time,the truth about her death is less relevant, as two of the most beloved figures in modern history Marilyn Monroe and John F. Kennedy belong together in our collective consciousness.
Her obituary in'The New York Times'read that her life "ended as it began, in misery and tragedy". Her funeral was arranged by Joe DiMaggio, who, for the rest of his life, had flowers sent twice a week to her grave.
Post authored by @ladyrebecca.
References: Marilyn Monroe, John F. Kennedy and Marilyn Monroe.
Click on the coin to join our Discord Chat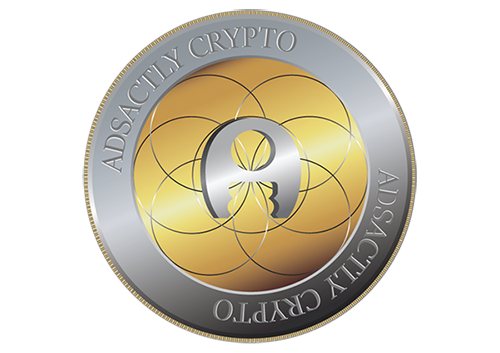 ---
Vote @adsactly-witness for Steem witness!
Witness proposal is here:



Go To Steem Witness Page
In the bottom of the page type: adsactly-witness and press vote.



Use small letters and no "@" sign. Or, click here to vote directly!
Thank you!

---