100 Articles on Culture Curated Publication List
Culture is a fascinating subject that helps shape own interactions with each other, our views of the world around us, and our ideas of values and priorities. Many technologies have embedded cultural views, some may even form around a philosophy such as decentralization. In this way, Bitcoin and other blockchain technologies have helped bring forward new forms of culture.
But how has culture been viewed and studied in academia? What related topics have helped to shape analysis and literature on this subject? In order to better understand this phenomena, here are a hundred of the most cited publications mentioning "cultural" in their titles. It is a fascinating range of ideas and topics that see deep into the experience of life.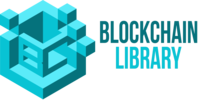 The Blockchain Library's goals are twofold: to provide easy access to resources on cryptocurrency research for scholars, academics, analysts, and anyone with an interest in cryptocurrency publications; the second is provide an archive and historical timeline on the development of the blockchain field and to document the journey of its growth.