Manual Curation vs Automatic Curation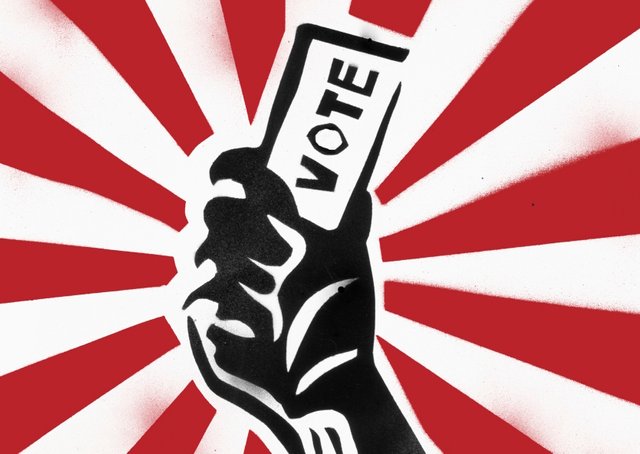 Image Source
Hey everyone, I wanted to share some of my thoughts with you today about curation on the platform.
First off,
Automatic Curation
I'm guessing most of you users on the platform are already aware of auto votes, either through Steemvoter.com, own custom bots or following curators through Streemian.com.
For those new followers who are not aware, what this means is basically; your votes will be cast on posts without you needing to do it yourself or be present at all.
There are quite a few scenarios how people use Auto votes.
The Patreon style
If you are aware of Patreon.com, its a platform where people can donate to their favorite content creators in a monthly basis with $ to support them. This is one aspect how I view autovotes especially through Steemvoter.com, there you can set up your favorite authors you want to vote on and at which post age your vote should be cast on. The age of the post is important because of the curation penalty the blockchain has, if you want to read more about that, I've written a post about it some time ago that explains it. But there is also another aspect of it why it is important:
Front-running autovoters with autovotes
You get more curation rewards if you were one of the earliest to vote on a post that will become popular. Even if you take, say a 50% curation reward penalty (which goes to the author as posting rewards instead) you might make more rewards if you were infront of the other autovoters that will be voting a while after you. Say you notice a popular author gets x amount of autovotes at 15 mins post age, you would set your autovotes to be cast at 14 mins.
In one way this is good, because it brings up competition, those autovoters at 15 mins might notice after a while (if they care enough) that the curation rewards from those authors aren't as big as they used to be, and if they dig the blockchain for the reason to it, they might decide to front-run your 14 min votes by placing them to 13 minutes. If this keeps going on like that its good for the author cause he will be receiving more and more posting rewards from the same votes but there might be a limit to where the curators think that its not worth it anymore and instead switch to another author.
If the front-running was that competitive as you, you'd have a healthy amount of auto-vote switchers from authors to authors leading to more unique authors getting these autovotes over time, but say some autovoters maybe don't care that much about the results, they are often lazy and don't switch.
There are of course a lot of other factors involved, but I want to discuss some of the problems this may cause while comparing it to manual voting.
---
Manual Curation
Some advantages of manual curation:
You read a post, vote on it and often add a comment to it - increases interactivity
You might stumbled upon posts from underrated new authors which other manual curators after you might reward thus increase your curation rewards
You can spread your distribution of rewards to a more unique author base, be it followers from your feed, authors someone has sent you links to - making the voting on the platform more diverse, if we were all manually curating we wouldn't have as much of the same authors trending weekly
You can vote on good posts that many other curators might have missed, increasing the rewards of that author who might have gotten disappointed seeing no rewards for the amount of effort and time he has put into his posts - increasing the satisfaction of authors contributing to the platform
Some disadvantages of manual curation:
You might not have time every day to read 10+ posts a day and curate them
You might miss some favorite authors you usually vote on that day
Your curation rewards are according to Jerry Banfield around 3x lower than from autovotes so you lose out on your investements ROI
You might vote on posts that turn out to be plagiarism/abuse/etc making you lose curation rewards after steemcleaners flag them
What would be a good solution to this?
Mixing automatic curation with manual curation. You would be able to support your favorite authors, while at the same time finding new ones when you have the time to curate posts.
This is a bit of a philosophical problem, cause as an investor who wants to earn as much as possible, you might choose to go full auto votes for those increased rewards while spending little time on the platform.
Is voting on the same authors time after time again the correct path to take for the platform to succeed in the long run?
Is voting on the same authors time after time again fair to all the new authors joining the platform and putting the same if not more effort and quality into their posts?
Do autovotes make authors lazy in the long run, knowing their votes and rewards are just waiting for them to press "post"?
Since curation rewards is something no other platform offers, wouldn't it be great if we didn't focus on maximizing rewards but instead focused on where our limited daily votes are going?
Let me know in the comments your thoughts on this! Thanks for reading!
---