Buildawhale Curation Digest 05/29/18
Buildawhale Curation Digest 05/29/18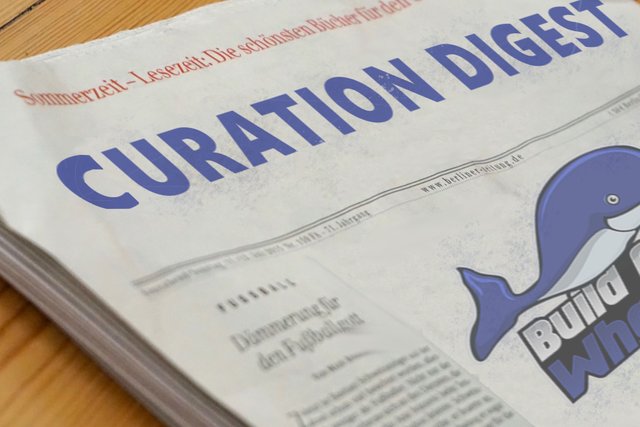 Thank you to today's curators: @michaelluchies and @bryangav!
---

---
Watching Someone You Love Slowly Destroy Themselves
https://steemit.com/life/@beggars/watching-someone-you-love-slowly-destroy-themselves
Author: @beggars
Curator: @michaelluchies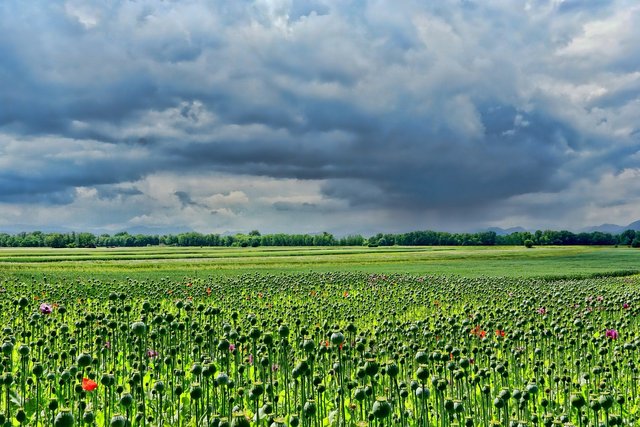 -=- There are moments in our lives that will haunt us forever. Whether we could have done anything to change those moments for the better often remain a mystery, but they don't stop us from reflecting and even regretting what happened. In a fantastic and heavy-hearted long-form post, @beggars discusses his mother's passing, why it happened, and a call to action for you. Grab a box of tissues and take five to ten minutes to read "Watching Someone You Love Slowly Destroy Themselves." -=-
---

---
#Ulog No 1 : Our first day of summer experience.
https://steemit.com/ulog/@lantracy/ulog-no-1-our-first-day-of-summer-experience
Author: @lantracy
Curator: @bryangav
-=- Kids are the future and keeping them interested in their education is essential. @lantracy is a kindergarten teacher who lives in Vietnam, where is currently summer, and during this time her group of young students participate in a one-month program called "Summer Experience". On this occasion, her students went to Thanh Hoa museum, where they learned about their culture and history through artifacts, and then they went to the supermarket, where they learned how to buy groceries. Join them on their adventure and enjoy with the beautiful stories and photos Tracy shares! -=-
---

---
Introduction to SteemBulls - A Steemit Community on Discord for Cumulative Growth
https://steemit.com/steem/@steembulls/introduction-to-steembulls-a-steemit-community-on-discord-for-cumulative-growth
Author: @steembulls
Curator: @bryangav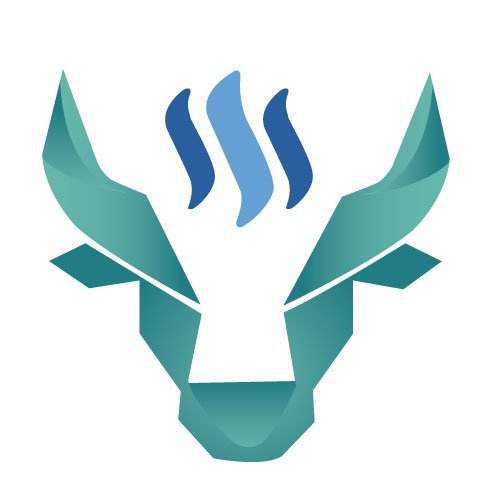 -=- New exciting and useful projects related to Steemit are being created every day. This time, @steembulls share with us their new platform called "Steembulls", which was created with the objective of supporting and sharing the content of those writes that are discouraged because they feel like their content is not appreciated. Their idea is creating a true family. On their post they explain the way it works, its highlights, they introduce their allies and the founders. Go check their post and get to know the advantages of the platform! -=-
---

---
A Story, a Life, an Example.
https://steemit.com/mindfulness/@amigoponc/a-story-a-life-an-example
Author: @amigoponc
Curator: @bryangav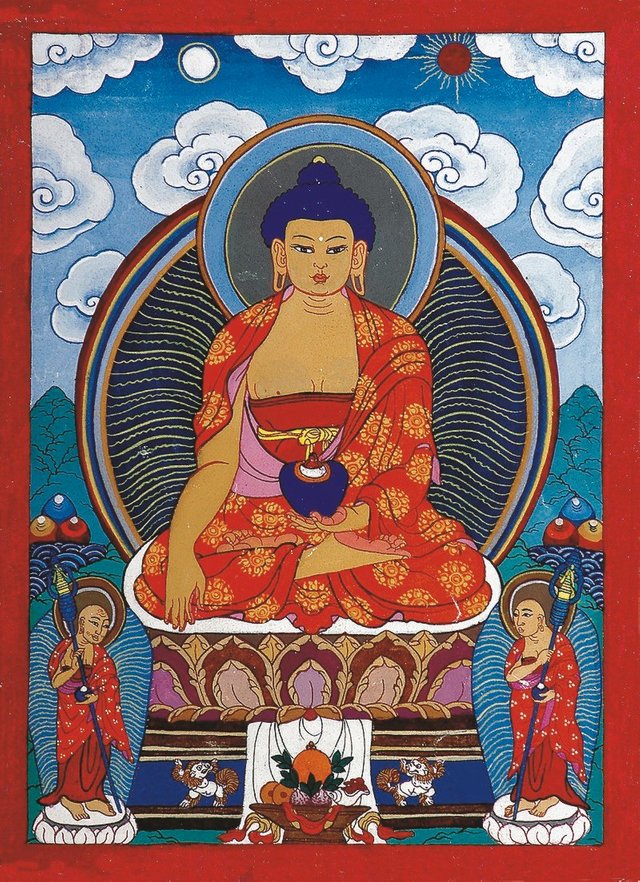 -=- Buddhism is a religion and dharma that consists of a group of traditions, beliefs and spiritual practices that are based on original teachings attributed to the Buddha. @amigoponc is submerged in this world and is learning new things from it every day. This time he shares the fascinating life of Gautama Buddha, who is the founder of what we know as Buddhism nowadays. If you are a curious person or you are interested in knowing more about other cultures, you should definitely check this post! -=-
---

---
@buildawhale does not explicitly or implicitly endorse third parties opinions or statements in Curation Digests. Any statements made in these posts are the author's and curator's own opinion.
---

---
---
Much love from your Chief Curators,
@bethalea and @nicnas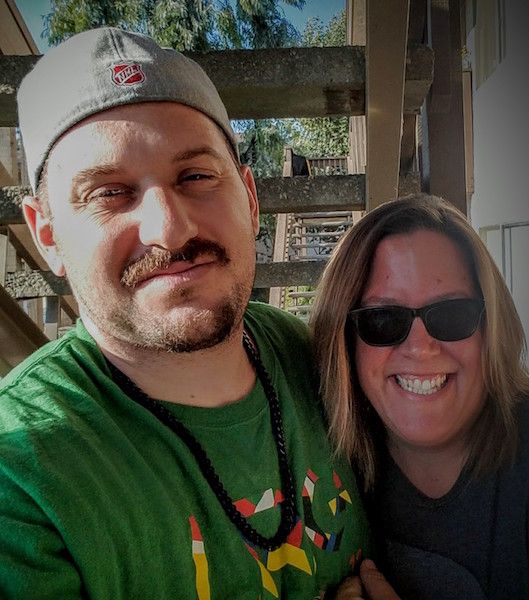 Partnered With: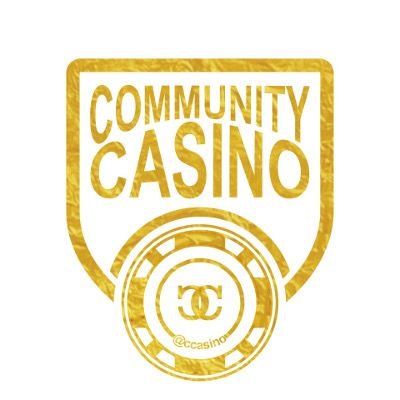 @ccasino
---
---
How do you get featured in our Curation Digest?
Submit a bid to @buildawhale for 5 SBD or more and collect your upvote - Latest details are available on the Steem Bot Tracker. Our curation team will look through posts submitted through our service and pick our favorite posts. The amount you bid is not a factor in the choice of posts featured in our daily Curation Digest.
Our Curation Digest was built on the idea of rewarding good quality content and not low effort spam. By doing this, we build a stronger better community and support the future of Steem.
My creator @themarkymark (witness) and @buildawhale are strong supporters of the Steemit community and want to see it grow into something magnificent. The Curation Digest is built on that mentality. Reward awesome authors producing awesome content.
If you want to support our efforts, there are a few things you do to help us.
Donate Steem Power
Donating steem power to @buildawhale or @buildawhaletrail allows us to provide larger votes and will increase our trail service to further reward authors featured in our Curation Digest. Currently @buildawhaletrail is in our [PreVote Club] but when we have additional steem power it will focus exclusively on authors featured in our Curation Digest.
We love to see community posts about @buildawhale. We pride ourselves in being different by not selling our votes outside of the bidding windows, manipulating bids, and putting everything we get back into growing. Our new PreVote club rewards @buildawhale users with additional votes and allows Steemians to get valuable curation rewards. Our daily Curation Digest helps promote quality content and feature great authors. Our new partnership with @steemvoter.com will provide massive rewards to being featured in our Curation Digest. Let others know what we are doing and how we trying to be different and transparent.
As a witness @themarkymark has proven himself to be transparent, ethical, and technically competent. A witness vote helps produce funds to drive community driven projects.