Curie Author Showcase (April 16th, 2018)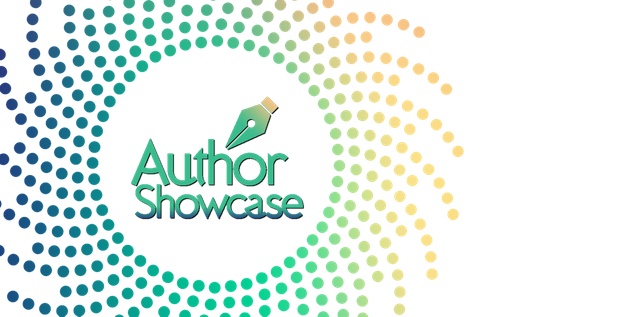 In spirit of Curie's mission to promote undiscovered but exceptional content, we wish to use this twice weekly section to provide an author showcase for some of the outstanding authors who received Curie upvotes in past week. Curie curators and reviewers nominate authors for inclusion in this showcase and author approval is sought and attained.

For those new to Curie, please follow @curie, and join us on Discord: https://discord.gg/jQtWbfj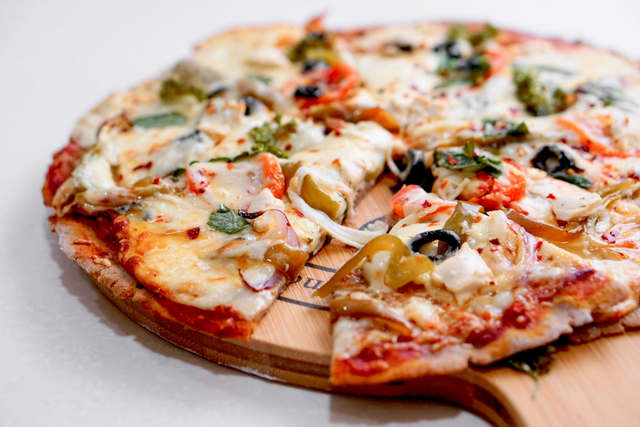 Image used with the permissions of @cookntell
I recently discovered
@cookntell
's amazing posts and was very happy to see that she had gotten a vote from Curie. To the outsider her posts might look like, "Just another boring food recipe post." I have to tell you her posts are so much more than that! She includes some of the best food videography I have ever seen along with magazine quality photos and detailed ingredients list and directions.
I love how all the sounds of dropping the raw buckwheat into the medal measuring cup and then into the glass bowl and off into the blender and all the other sounds come together in a sort of grand symphony of food preparation. In the end the food she creates on her food canvas look amazing as well. I only wish I could be in a room while she is making her food to overwhelm my other senses of smell and taste as much as her videos stimulate my hearing and sight.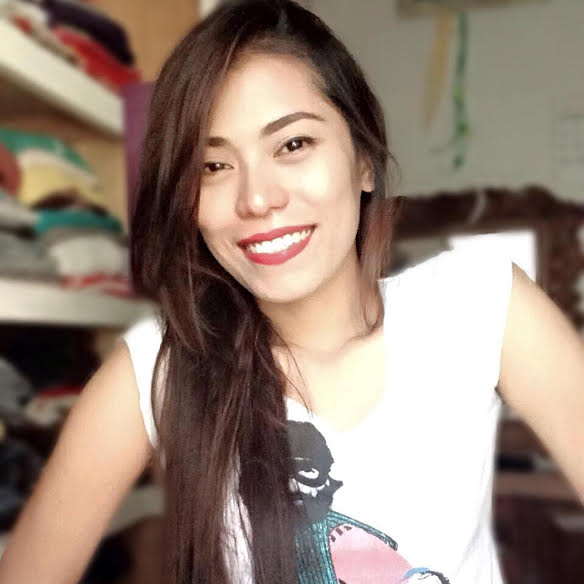 Hi! My name is Jayne Alexander. I'm from the Philippines and I'm a nurse by profession. During nursing I also had a passion for photography and cooking. I found that these were my true passions and decided to start focusing on food photography. I discovered my passion for it when I was asked to make a music video for my nursing group. It was a hit! Since then I haven't look back.

This post featuring my Mozzarella Buckwheat Pizza was inspired from both my love of pizza and health. I chose buckwheat as an ingredient since I know it's much healthier. Now you don't have to feel too guilty when grabbing an extra slice. :)

My philosophy is "Do What You Love" and I truly believe that if I do that then doors will always open to make ones dreams come true and Steemit is a door I have found.

I look forward to continue contributing beautiful food photography and videography content for the steemit community.

Thanks!
Jayne @cookntell
Be sure to checkout Jayne's blog page @cookntell for tons of awesome food posts every week.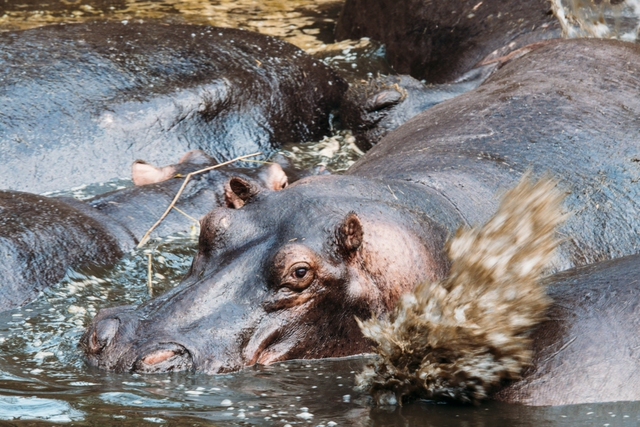 Image used with the permissions of @derangedvisions
Many of you may remember
@derangedvisions
from a little more than a month ago when his documentary
War-torn: The Story of "Dobie" Gilles
was featured in the Author Showcase after receiving what is the largest percentage Curie vote I have ever seen. Now he is back again after producing exceptional post after exceptional post. This time he is sharing more of his African safari. This is part 5 and Wes mentioned to me that the finale to the series will be coming out soon and is sure to please. Wes actually just received another vote for his
Marco Photography
this past weekend. If you want to see details on a bee that you never knew existed go check out that link above.
This post showcases Wes's photos of lions, hippos, and jaguars that will make you say, "Oh, my!" He even shows off his Photoshop skills by turning a couple of his photos into the most incredible looking watercolor art.
I am just a man with a camera, who wants to travel the world and tell the stories of the people in it and show everyone the beauty that this world has to offer. - @derangedvisions
He certainly accomplishes that goal many times over featuring the creatures that surround us in nature both big and small.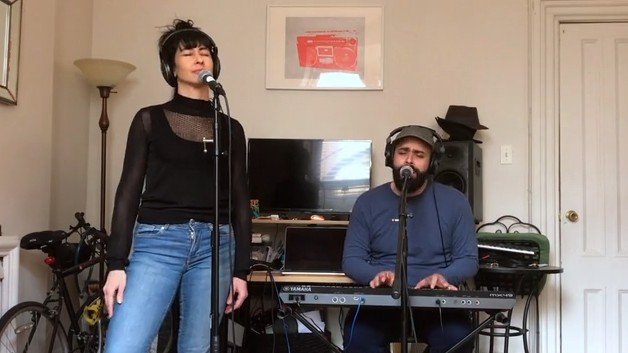 Image used with the permissions of @breakoutthecrazy
OpenMic organizer
@luzcypher
references Michael McDonald (from The Doobie Brothers) in his comment on their post. I have to say I totally agree it all has that sort of feel to it. It is just an all around great performance that even threw in the use of multiple cameras.
Chris shared the following:
We are a couple. We met while on tour singing backgrounds for a Spanish Pop artist and soon after we came off that tour we started to write songs together, that's when we discovered we were on to something. That was 4 years ago. In January 2017 we released our first single independently and have released 4 more since then. We make our living by producing and performing music which is a true blessing, but balancing work and growing our project can be a real challenge. That's when being a duo helps because we have each-other's constant support and encouragement to keep going.
My favorite thing that I found while researching this great duo was their Steem profile blurb.
Chris Hierro and Katya Diaz have combined forces to create what can only be described as a kaleidoscope of sounds and vibes; hence the name Break Out The Crazy.
What a perfect description. Be sure to check out their page @breakoutthecrazy for more of their incredible music.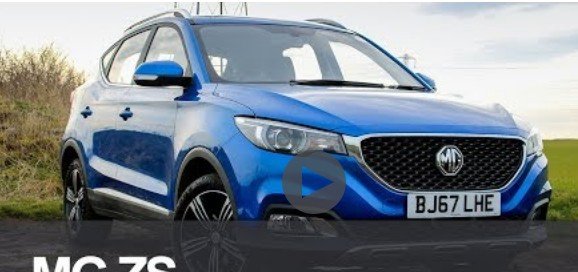 Image used with the permissions of @planetauto
Ben and Michael, the guys over at
@planetauto
are back with another comprehensive road test and review. This time they try out the MG ZS. Is it worth its £12,495 price tag?
In January when
@planetauto
was previously featured Michael shared this with my fellow Author Showcase author
@carlgnash
.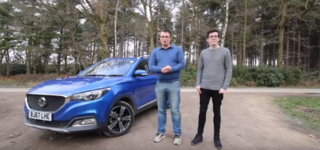 Myself, Ben & Annabelle relaunched Planet Auto back at the start of 2017, our direction changed focus to car reviews, something new to all of us. Our idea was to provide high quality impartial car reviews, which the industry is crying out for. It looks like 2018 is going to be our biggest year yet with a whole host of cars lined up for review, everything from Alfa Romeo through to Audi. Planet Auto started out in 2005 with a website, and has grown exponentially into what it is today, an automotive media outlet. The Planet Auto platform combined with Steemit provides us with the ideal opportunity to share our two loves, cars and reviewing them.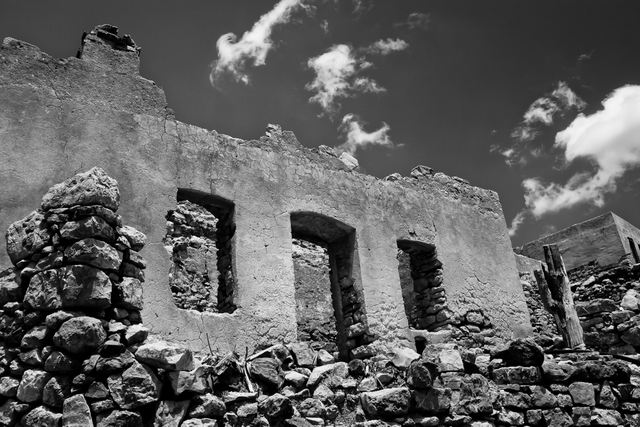 Image used with the permissions of @fotostef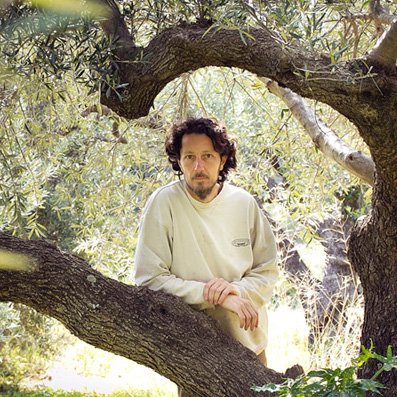 I used to be an old fashioned film photographer who never fully accepted the new technologies that barged into our lives. At some point I gave up photography as a profession and started a new life away from the city, as a farmer.

Here, on steemit I found again the joy of taking pictures and got myself into reinventing my photographic identity. Truly unexpected!

Actually this is the first social media I've ever being part of and I am thankful to all the people in here, that inspired me back to my passion!
It is wonderful that Steem has once again brought out Stefanos's passion for photography. With this post full of black & white photos of a Ghost Village on the small Greek island of Tilos we all benefit from his passion returning. These stunning photos remind me of scenes of dilapidated towns featured in some classic film Westerns. I can just kind of see Clint Eastwood wearing a hat and pancho wandering around in the photos.
I couldn't agree more with Stefanos when he told me, "I feel very strongly that this pictures were meant to be seen in b&w." Make sure you head on over to hie blog page @fotostef to discover more of his awesome photographic work.

We here @curie have started a new initiative. We want to hear your Curie stories! Simply create your own post using the tag #mycuriestory and tell us your Curie story. Tell us about the first time you got your own Curie upvote, what affect it had on you in your life and here on Steem blockchain.
We have decided to add one #mycuriestory post to each Author Showcase.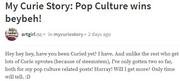 I actually got
@artgirl
her first vote on the Game of Thrones post she references. I opened her
#mycuriestory
post today just to read it and then realized something very interesting and decided to use her post(s) as this week's featured
#mycuriestory
.
She recently received another Curie vote giving her three total. You can read about that third one in her new #mycuriestory post here, My Newest Curie Story
The reason I chose to share her story is because I think she may have just completed the Curie vote trifecta and it allows me to briefly explain Curie a little bit more to you all. I know her first vote was the more traditional Curie vote where a Curator submits the post and a Reviewer either accepts or rejects the post on its merits.
I believe her second vote for her organ post is what we call a "Direct Follow" vote. These votes come at a lower percentage of vote power and directly from a long time Curie Curator who has now earned the right through stellar level curation over an extended period of time, to a portion of Curie's vote power to vote on whatever exceptional posts they see fit.
Her avocado post which got her third Curie vote is what we call a "Community Vote". Curie delegates a portion of its vote power to deserving communities across the Steem Blockchain. These communities can then use the vote power as they see fit to reward those in their community. In this case it was the SteemStem community that upvoted @artgirl's post.
I hope I have helped you to understand the different types of votes that can come from Curie.
Keep up the good work @artgirl!


This Curie Author Showcase was written by Curie Curator @randomwanderings (Gene) with input from other Curie curators and reviewers. Author permission was sought and obtained from all authors featured in this showcase. All works are the copyright of their respective authors and used with permission.