Curie Author Showcase (May 29th, 2018)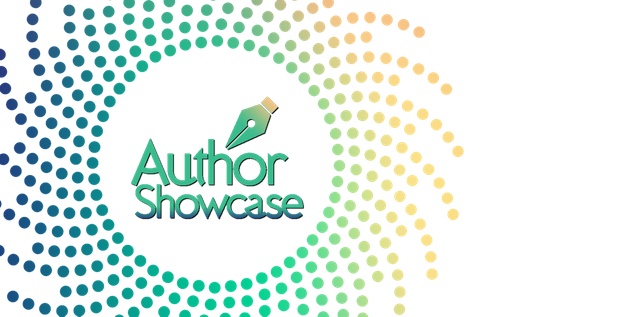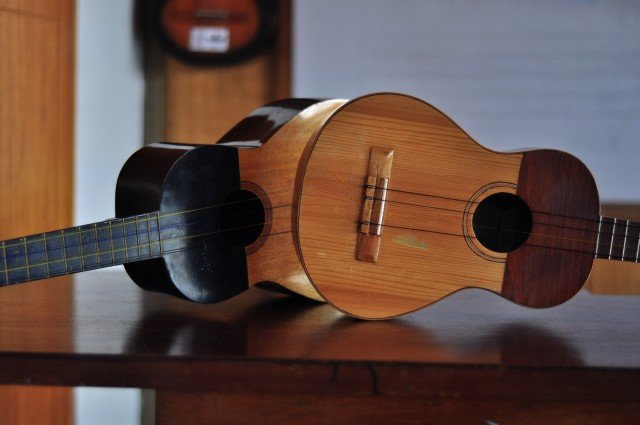 Image used with the permissions of @arrozymangophoto
The past few Author Showcases have featured guitars in some way, whether it be someone making it make unusual and yet incredible music, someone teaching us how to play a rock song, or someone shredding on a guitar like the great Joe Satriani. Today's Author Showcase begins with an instrument similar to a guitar, the Venezuelan Cuatro. The Cuatro is actually more closely related to a ukulele due to its shape and how it is tuned.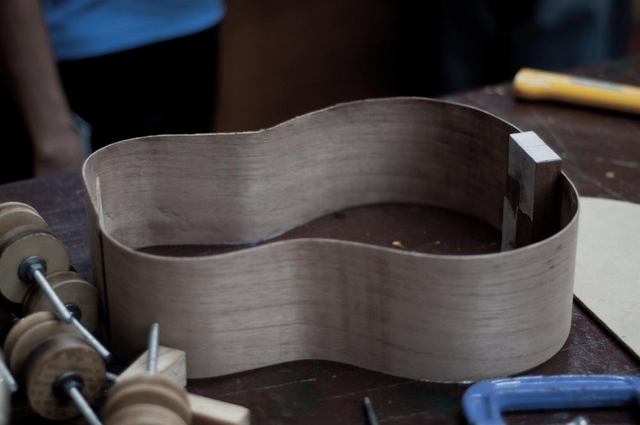 @arrozymangophoto
shares the history of how this instrument became a staple in Venezuelan culture from its inception right through to today when the 3 to 4 month process of crafting these signature instruments has been all but phased out of modern life. Along the way he visits a couple craftspersons who have the art of making a Cuatro down to a science. He also shares the detailed step by step process photos of them doing their magic.
This is just one step in
@arrozymangophoto
plan to bring us here on the Steem Blockchain many different traditions from his home country with aspirations to travel the world and make documentaries of cultures all over the globe.
Make public the popular culture of any country is my focal point, not only in Steemit but in every format that I have available. Is really sad how the globalization wipe out the local cultures and traditions in their natural way to production.

That's basically my standpoint and the things that are drawing my attention. I've fifteen years linked with the creatives process of my town, and one of my goals it's to make a trip for South America sketching with photos and videos the most important traditions of our towns. - @arrozymangophoto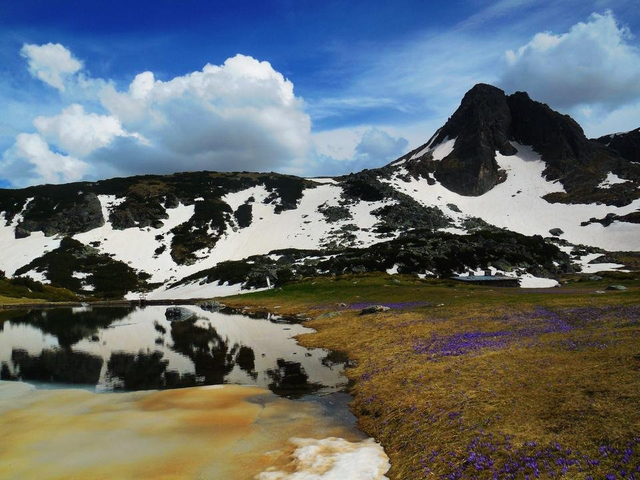 Image used with the permissions of @danielapetk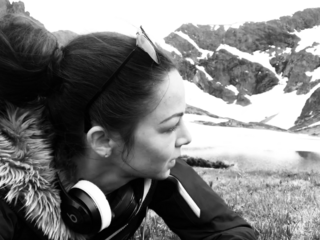 Next up
@danielapetk
takes us on a trip to the Rila Mountains in southwestern Bulgaria. The Rilas are the highest range in the Balkans. Located in the northeastern portion of the range at an elevation approaching a mile and a half up are The Seven Rila Lakes. These glacial lakes are the most visited in Bulgaria.
Daniela shares some of her breathtaking (literally when you are hiking a mile and a half up a mountain) photos of four of the seven glacial lakes as well as the trip through the forest to get there.
Be sure to checkout Daniela's page to see her post loaded with some amazing weather photos, The Perfect Weather.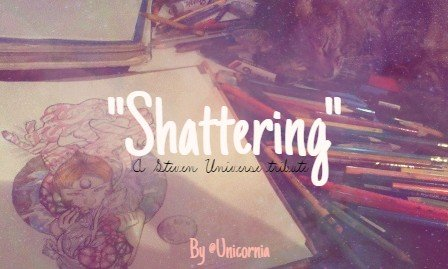 Image used with the permissions of @unicornia
@unicornia begins her post featuring some brilliant art from the Steven Universe cartoon with the following statement that I could not agree with more. It has essentially been the basis for my love of cartoons from childhood right through to my now current adult-childhood.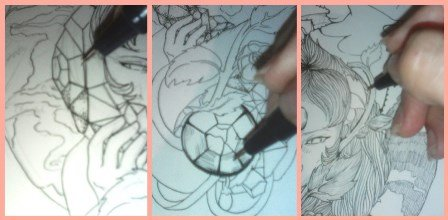 Behind all of the beauty of the simplicity that cartoons bring, a lot of deep thoughtful plots are hidden, making cartoons enjoyable for all ages. But, this is nothing new! Since the creation of cartoons, adult jokes and deep topics were touched by those apparently silly-childish-completely innocent animations, in a way that only adults can understand and still allowing children to enjoy the "colorful" part
She then shares the step by step process in photos and gifs showing every last detail that went into creating her Steven Universe tribute piece.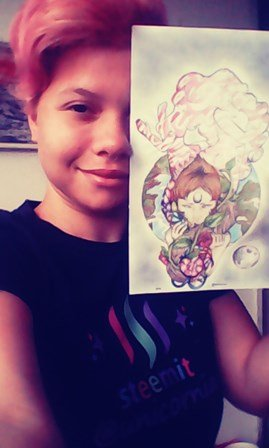 Well, I'm Mimi, but here everybody knows me as Unicornia. I have 27 human years old, and I like to consider myself a s a "Magical creature" because of my meditations, emotional knowledge and... style. I love sparkles, cute things and alternative lifestyles. I'm a pastel-spacey-grunge girl.

I draw since I were 5 years old (at least that's what I remember) and I learned all I know by myself. One of the things that I love from steemit, it's that you don't need a paper to prove that you actually know how to do things. That the only way to prove your worth is posting.

I live with the body in the V country, and the head in the cosmos.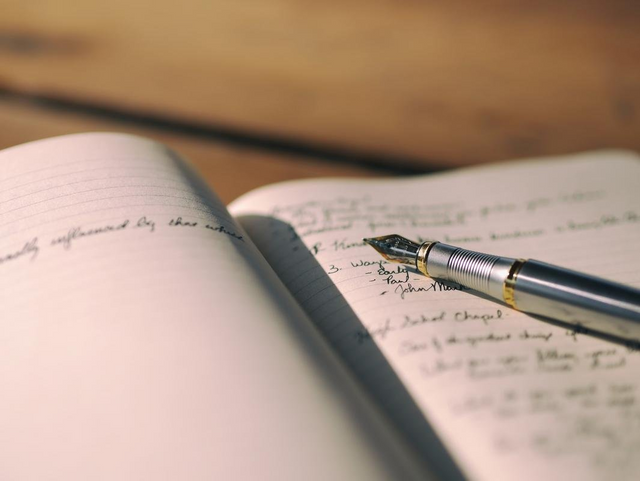 Image used with the permissions of @socent
@socent shares the story of how she finally shut out the fear of failure and pursued her dream of becoming a writer, and it starts with a chance encounter with a total stranger on a plane. A stranger who inspired her enough during a 2+ hour flight to ignore a lifetime of advice against doing what she knew she loved to do.
Ivy shared a little back story that came well before her plane ride that day, and the unfortunate reason she was on that flight - which turned out to be a wonderful twist of fate.
My grandmother was the one that first inspired me to write when I was a little girl because she would sit for at least an hour a day and journal in a notebook that she always had with her. She never shared her personal thoughts but we found them after she had passed away and she had written stories about everyone that she loved. They were fantasy stories about little rabbits having adventures with other wild creatures and going off to save the world after teatime. My Gramma always had time for tea and a story with her grandkids, she would tell wonderful stories or read us one of our favorites. So, I credit her for my love of books and of writing because I wouldn't love stories as much if not for her.

I was on my way to her funeral when I met the woman on the airplane featured in this post and it all seemed to come together for me. I started writing again and I have been writing ever since. Its amazing how a conversation can change you so much, so I would encourage anyone reading this to have as many conversations as you can because you never know what you might learn.
You can read the rest of the story that Ivy has now posted on her blog page, How I Accidentally Broke Into Writing Professionally #2.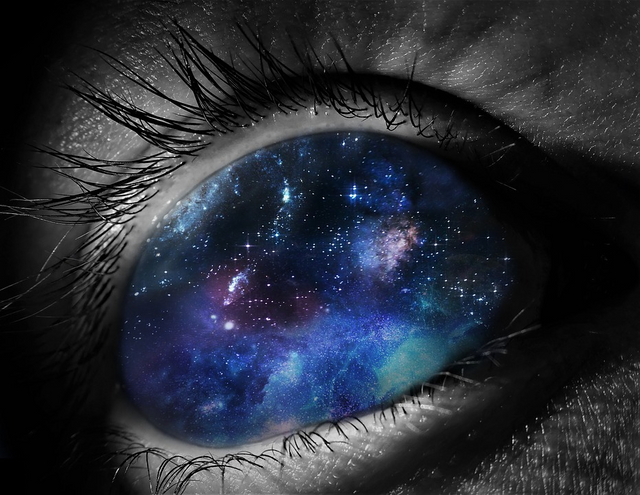 Image used with the permissions of @foxfiction
We wrap up today's Author Showcase with a bit of Science Fiction. A story about a man's journey through space and the dangers that our curiosity to explore beyond our own planet can often come with. @foxfiction does a wonderful job of telling this story about Belkin and his wife Lara.
As always let's avoid the spoilers and head on over to read the story.
The irony of it didn't escape him. Already the world around him had started to fill with that same, odd shimmer.

This Curie Author Showcase was written by Curie Curator @randomwanderings (Gene) with input from other Curie curators and reviewers. Author permission was sought and obtained from all authors featured in this showcase. All works are the copyright of their respective authors and used with permission.