Answer(s) Required from Bot. Hater Alert!

@clvr WHY WOULD YOU DOWN VOTE MY POST? WHY SUCH A HATER?
https://steemit.com/easter/@naturalguy/steem-to-be-given-away-to-all-users-today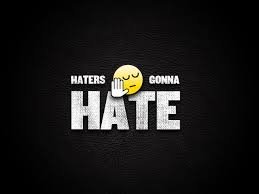 I think that an explanation should be required when a post is down voted. A valid reason should be given.

There is no recourse from such action.Haters with SP Power is not the best thing for our Steemit community...

This @clvr seems to be a bot account. I would say it is a useless account.

(

(

(

(

(

(

)
If you like this post, Please

UpVote and Follow me...
steemit board & animation
created by @arcange