The Daily Sneak 5 July 2018 - with guest curator @paradigmprospect

Welcome to The Daily Sneak!!!
We reward quality content, AND content curators! Come for the crypto, stay for the community!
You can earn up to 5 SBD per accepted submission for guest curating The Daily Sneak. Submission requirements are published at the bottom of each edition of The Daily Sneak.
Today's guest curator is @paradigmprospect. It's been a couple of weeks since his last appearance, and we are pleased to welcome him back!
Learning about different skills and perspectives has helped me out greatly in life. Sometimes we have a faint idea where we want to go, what we want to do, or how we want to approach an idea, but we may lack the support from the outside to go make it a reality - the last nudge.

Fortunately, Steem is as diverse as the flora in the rainforest, so whatever we want to make happen in life, it is well worth digging for the gems on this platform to get inspired. @paradigmprospect invites you to check out these creative Steemians today who share with us their skill, knowledge and perspectives about what moves them and how to go about turning the vision into reality.
---
The Sneaked Selections
---
Living in Western societies we get to hear it all the time:
"We are sooooooo free!"
"We are enjoying more freedom today than ever before!"
"Democracy is the best system humanity has ever come up with!"
While it may appear on the surface that that is so, if we look a little deeper we find many great reasons to pause for a moment and to reconsider our own programming - or even to arrive at a completely different conclusion altogether.
As @jayanarchon has written in his insightful post, it doesn't take much to see that the shiny package of democracy we are all familiar with carries a lot of nasty baggage we have gotten so accustomed to that the mere questioning of our government ideology will scare a lot of people new to the idea of anarchy. If you feel unsure why democracy might be worth criticizing I invite you to check out this observant article, fact-checking the myths of democracy through the example of the popular entity known as Canada.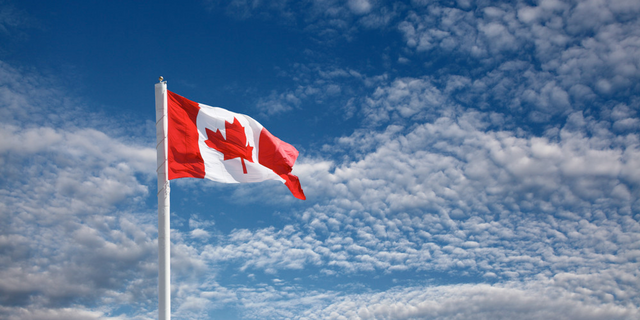 ---
Many vegans might disagree but goat milk is often described as the best type of animal product humans can consume because our bodies can process it so well. It is rich in nutrients and seems to not trigger allergies in people to the degree that cow products seem to.
But wow, producing my own goat milk cheeses - that would truly be the next level!
As @buckaroo shares with us, there are awesome creations to be made out of the milk of goats, if we know what to aim for. If you dig heavy and rich cheeses like feta or halloumi and have your own goats, you may really want to check out this Steemian to get some inspiration for your next family dinner.
Such interesting information and pictures here as well, I really want some feta right now <3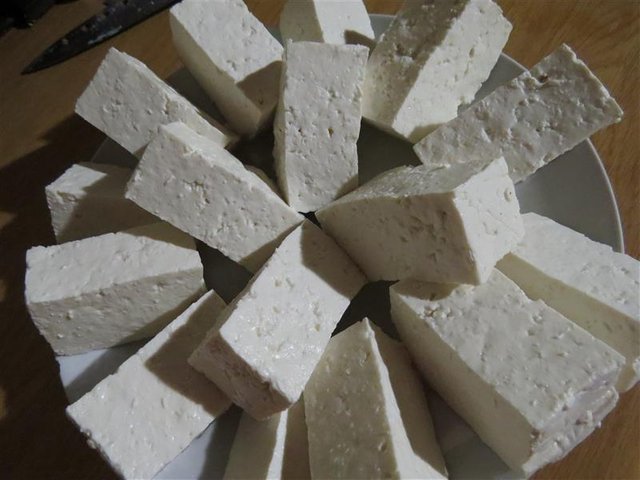 ---
I find Steemit to be absolutely marvellous for discovering how to do things and how not to do things. Whatever your passion is, someone on Steemit will have all the knowledge you are after, to learn and grow.
In an effort to overgrow the system, the work of people like @jonyoudyer seems priceless. He put in a lot of time and effort to share with us his botanical creations and methodologies that will be invaluable for newcomers to this field of expertise. If you feel you need some great cannabis growing insights, I can totally recommend checking out his blog.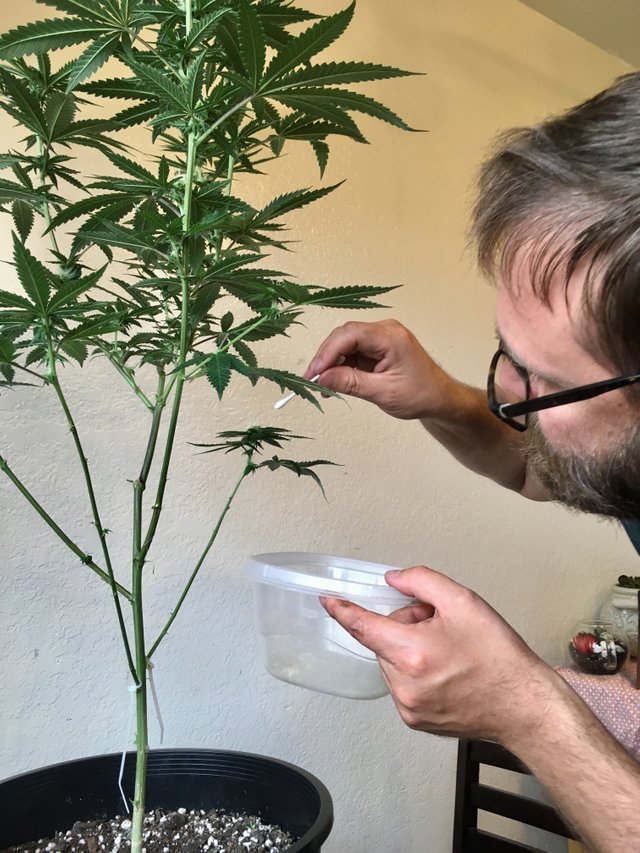 ---
Much immersive music can be found on Steem, but some go even further than to "just" post their final track. It's great to listen to unique tracks that put us in the zone, but as @psionic-tremors has shown us recently, making a track can be a real time-intensive labor of love with lots of steps involved in order to hit the theme laid out in a contest, like with the recent "chase scene music" contest in the music league.
Where do we start and how do we put a theme into music in a way that makes it unique? And what does all of that have to do with Steem?
While to non-musicians it might seem like utter magic and a super complicated undertaking from just looking at the post, to those just getting started it will give a nice glimpse into the world of digital audio production with computers in a DAW and how professional the results can be if we persist in pursuing our dreams, one track at a time.
A really nice motivator to come join the Steemit music league to grow as a musician as well!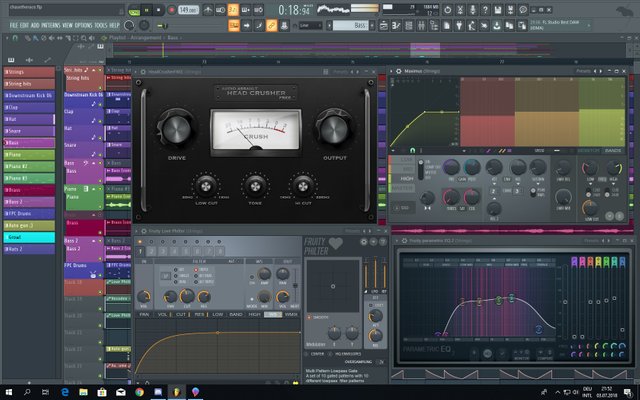 ---
I dig the empathic hardliners. But that might be saying way too much already; don't let my ramblings distract from what @lennythyme has delivered here with this insightful article. The programs that run us and the words that overshadow what actually is right in front of us... all of it wants to be discovered and uncovered.
As we move into a new era on Earth, it is a pleasure to shine a spotlight on the work of this heartfelt Steemian so that we can get more clear about who we are and what we want to create going forward in this crazy life-experience on Earth that we all share.
You speak to my heart my friend: Time to start over <3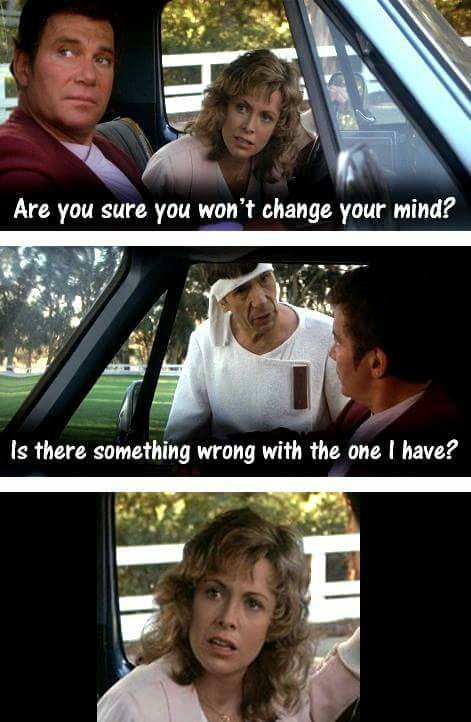 ---
---
Conclusion
Another fabulous set of selections from @paradigmprospect. I especially enjoy the effort he puts into the commentary! Check out each post and let their creators know what you think. For submitting these excellent articles and commentary, @paradigmprospect earns 5 SBD.
Each of these highlighted articles receives full upvotes and resteems from @thedailysneak. In addition, @thedailysneak sponsors featured writers for Steem Basic Income!
Submission Requirements
On to the submission requirements for The Daily Sneak:
You can choose from 2 to 5 articles for your entry. Submissions with only one selected article will be ignored.
All articles chosen for curation need to have been published within the last 5 days before your entry. It may take time for me to publish your curation, and curated articles need to be within the reward window when your submission is published.
You cannot submit your own post for curation. Selections from nsfw will not be accepted. We also check for plagiarism and only highlight original content.
Selected posts should have less than $50 in total rewards and have not previously been curated by The Daily Sneak.
We try to spread the love around, so while selections from authors that have been highlighted before are welcome, they might not be included if the author's last inclusion was recent. Similarly, if you include two articles from the same author in one submission, we will typically highlight only one of the two.
Be sure to include your personal bio for me to introduce you to readers, and make sure that each selection has commentary. This can be just a few sentences about why you think the selection is worth our attention, or what is great about it - something that will make people want to click through the headline and check out the actual article. English is preferred, but other languages will be considered as long as English translation is included.
Please use this web form to submit your entry. https://goo.gl/forms/VH2MGIMEgqZmd9ef1
Including image links to the source article is not required (and we prefer to leave some mystery if photography is highlighted and the article has only one photo.) However, we like to include images in The Daily Sneak, and not including any image links may decrease the likelihood of your submissions being published.
If you include more than 2 articles in your submission and not all are approved for publication, your submission may still be published into an edition of The Daily Sneak, as long as at least 2 articles are approved. This could happen for several different reasons. If you are unsure why an article was cut, please review the submission guidelines again. If you are still unsure, feel free to ask politely why it was cut.
Submission Reward
A brief biography of each guest curator will be included in the edition that uses their submission. In addition, each guest curator will receive 1 SBD for each article from their submission that is highlighted in The Daily Sneak. That's up to 5 SBD for each accepted submission!
Right now @thedailysneak's upvote is not worth as much as we are paying for guest curation. Why do we pay so much for guest curation? We believe that quality curation is very important to Steem. Paying our curators well encourages them to spend more time reviewing content and picking out the best pieces!
Banner headline sourced from Pixabay. All other images are sourced from the curated articles. Published commentary about articles are the !originalworks personal opinions of the guest curators, and may not represent the opinions of The Daily Sneak or its editor.