Giving 200 Steem to an awesome community
Have you heard of @portraitcontest?
Not likely, but I want to change that.

@portraitcontest is a community that runs themed contests for original photography.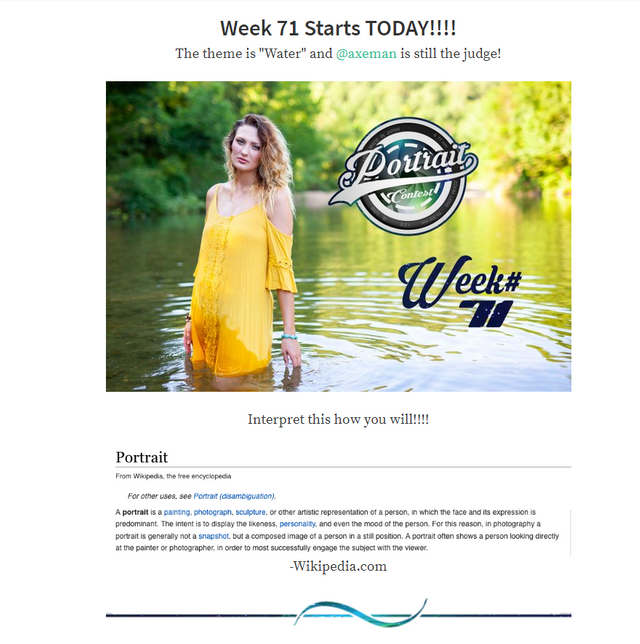 They have 907 followers which I would love to see hit 1,000 this week. The first featured author @shibasaki gained 17% new followers since I gave him 250 Steem Power. @veryspider the second winner of 200 Steem Power gained 7% new followers.
Surely we can get @portraitcontest 10% new followers this week?
@portraitcontest had 730 Steem Power, I just transferred 200 Steem Power bringing them up to 930 Steem Power!
Check them out and give them a follow if it is something you want to see more of! Into photography? Enter their contest!
Will you be next?
Vote @themadcurator as witness