Battlegames CurationFest - March 9th to 15th 🏆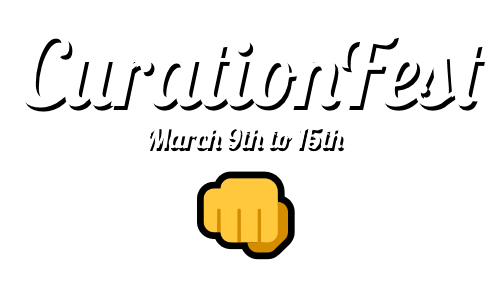 CurationFest is a limited time event that encourages and rewards engagement and great content!
Last week was a tough week here on the chain but Steemians are resilient as hell as we have seen!
Lets lighten things up this week and reward some additional tokens for great content and curation efforts! Introducing our first CurationFest event..
How to participate: When you come across awesome gaming content drop a comment and let them know what you think of their post and mention the word "Battlegames". For example -> "Great post mate! I'm submitting this to Battlegames CurationFest". By typing the word "battlegames" in your comment one of our fancy bots will alert me to this and I'll find the post, Upsmash the Post and Upsmash your comment! Win-Win! 🔥
Simple Rules: Please only one submission per account per day. I'll be Upsmashing with a large vote and will be limited to apx 40ish Upsmashes a day. Once I've upvoted the post and comment I'll reply with our Battle First emoji 👊
See you on the battlefield!